Dinosaurs are one of the things that young children are most interested in. For both boys and girls, the dinosaur concept birthday party is a type that you can easily apply in your home, gardens or activity areas. We have compiled dinosaur birthday party ideas for you in 20 articles. Let's hear the roars!
Kids love dinosaurs they've never seen. In fact, Jurassic Park has been one of the favorite movies for years. It is inevitable to have a birthday party concept in these beloved dinosaurs.
1. Dinosaur Invitation
Among the dinosaur birthday party ideas, the most adorable are the invitations. Cute invitations that you can easily print at home or on the internet are the first step of a dinosaur concept party.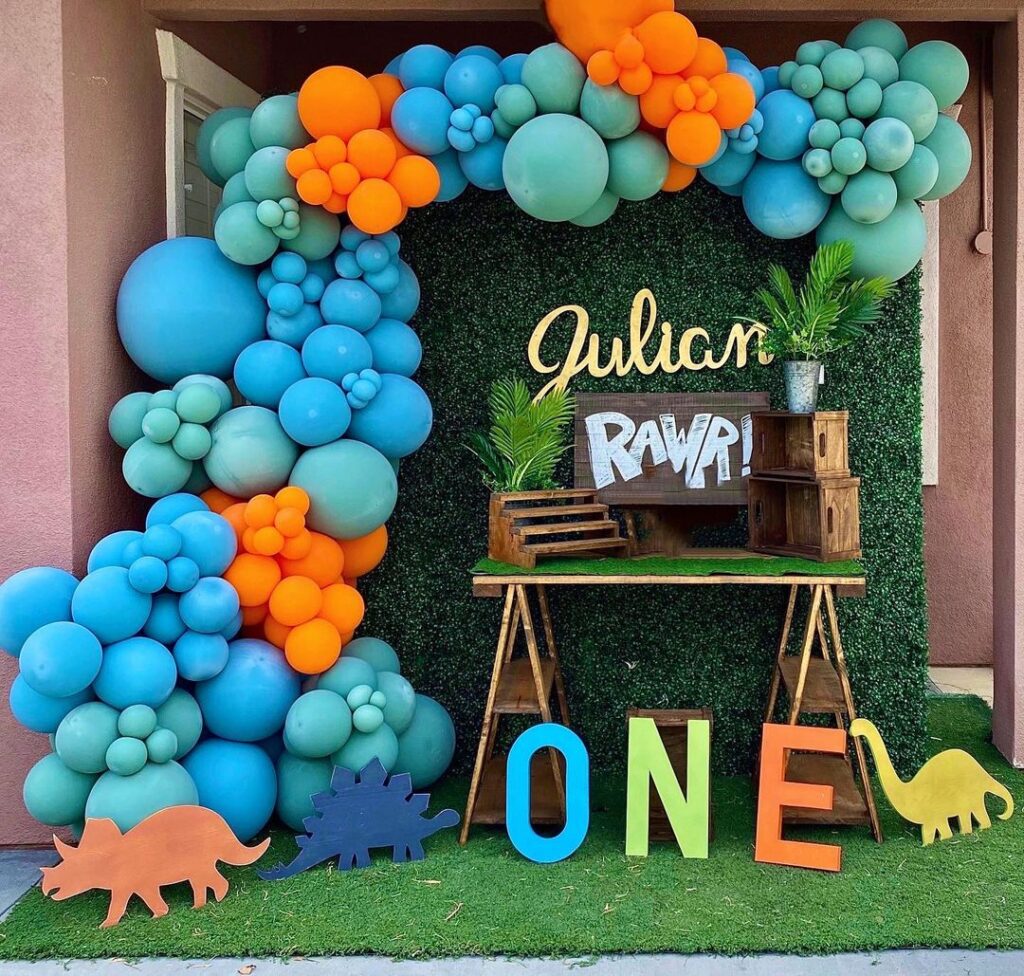 2. Dinosaur Backdrop
With the help of Jurassic Park visuals for the background background of the birthday table, you can create an eye-catching overlay.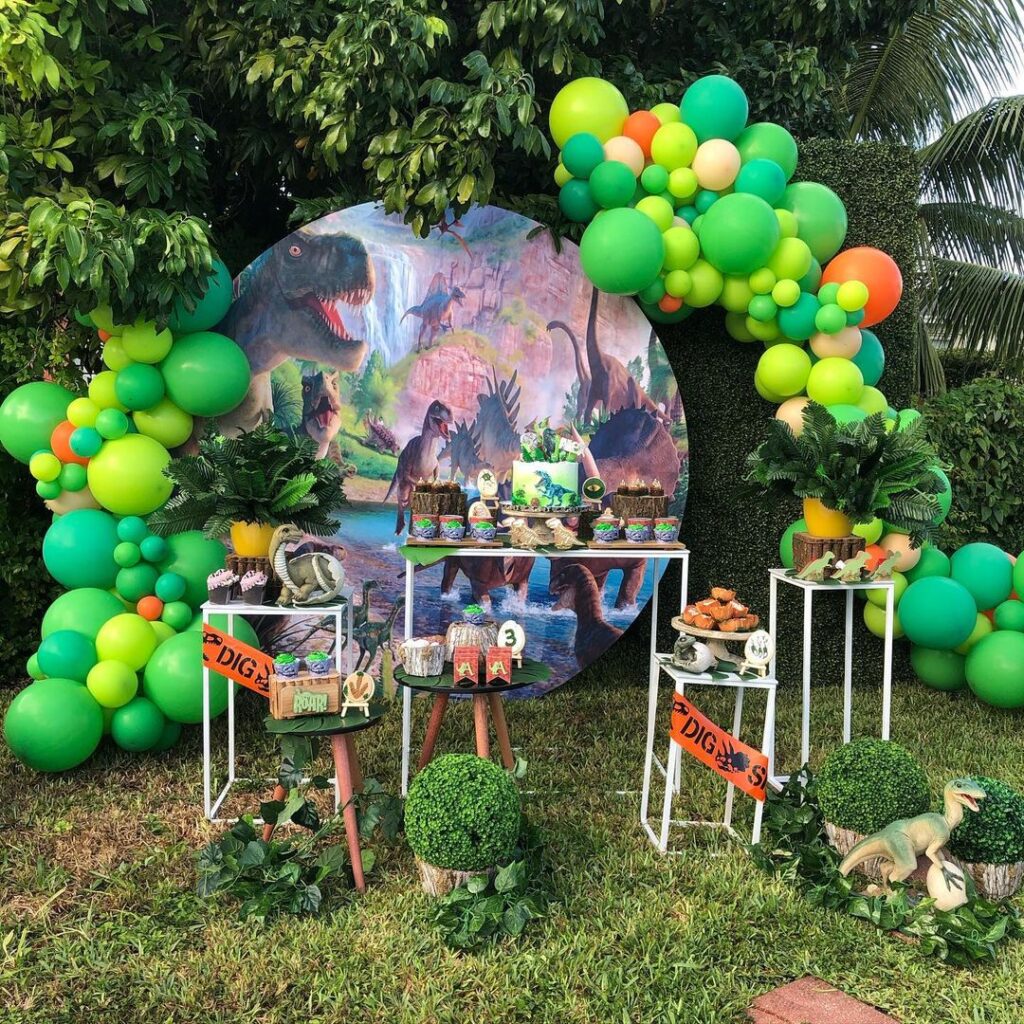 3. Dinosaur Gang
By decorating a garden with various accessories, you create a lively party space.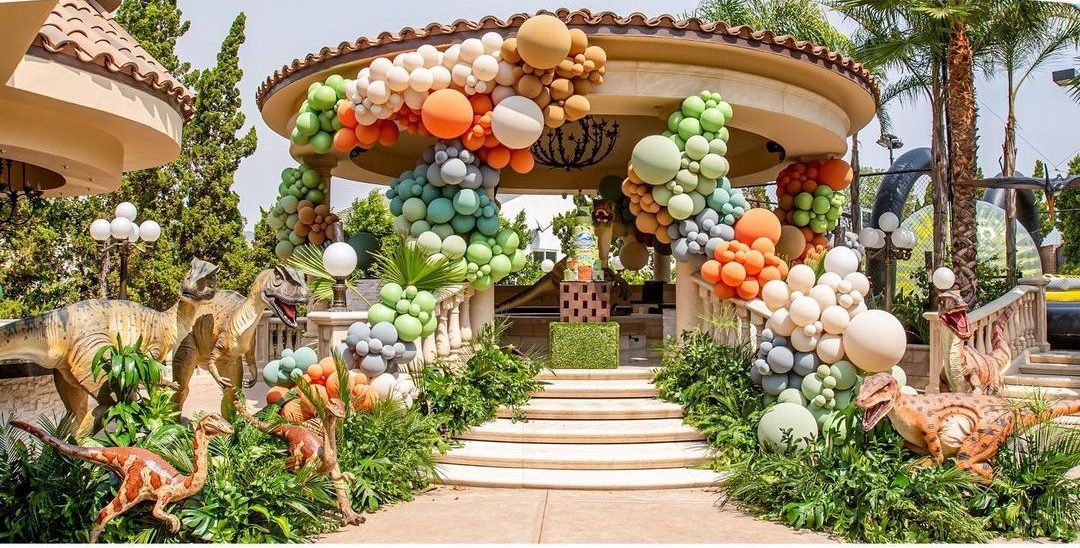 4. Dinosaur Garden
The dinosaur theme birthday party you set up in a garden can be quite remarkable. Everyone can run happily in the garden with colorful balloons and cute dinosaur figures.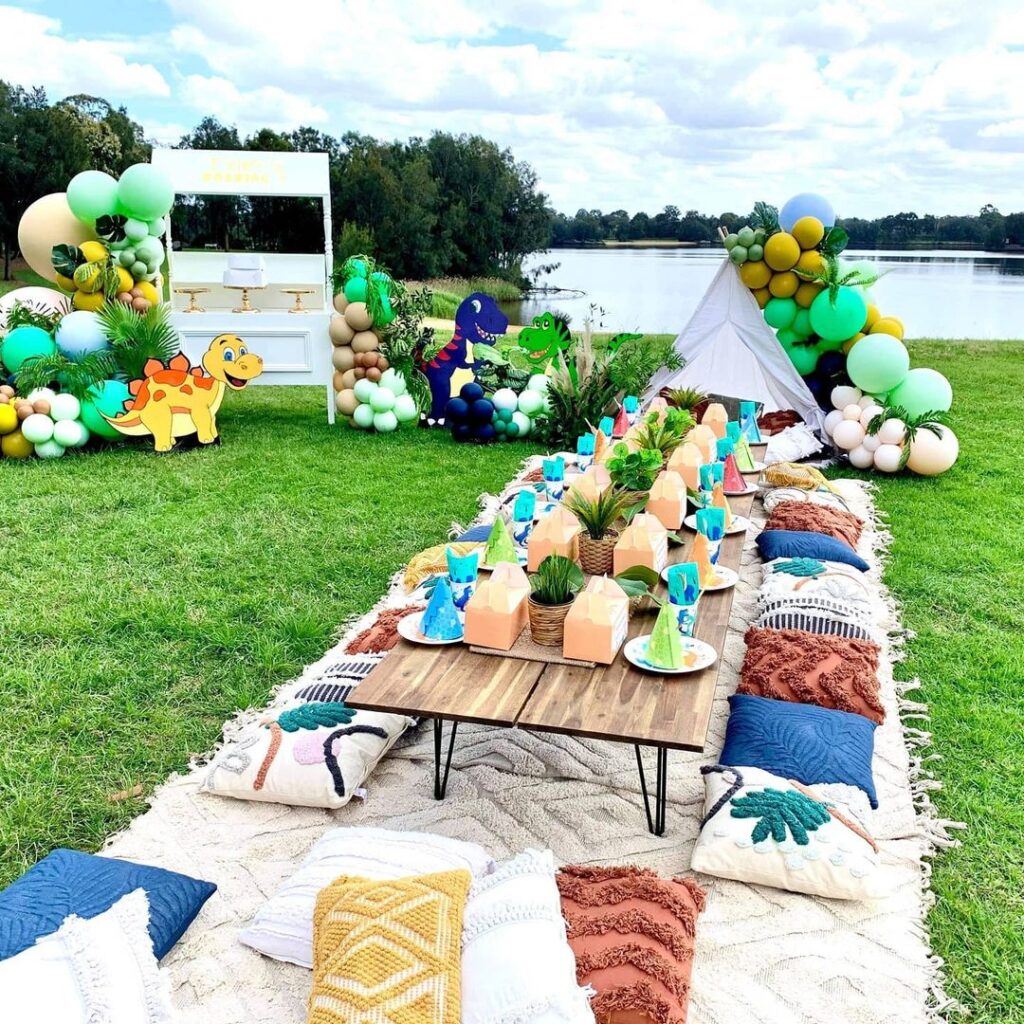 5. Dino Tracks
Stick dinosaur paw prints made of cardboard or toys around your party floor or on your dining table. You can add dinosaur claws to your creative dinosaur birthday party ideas!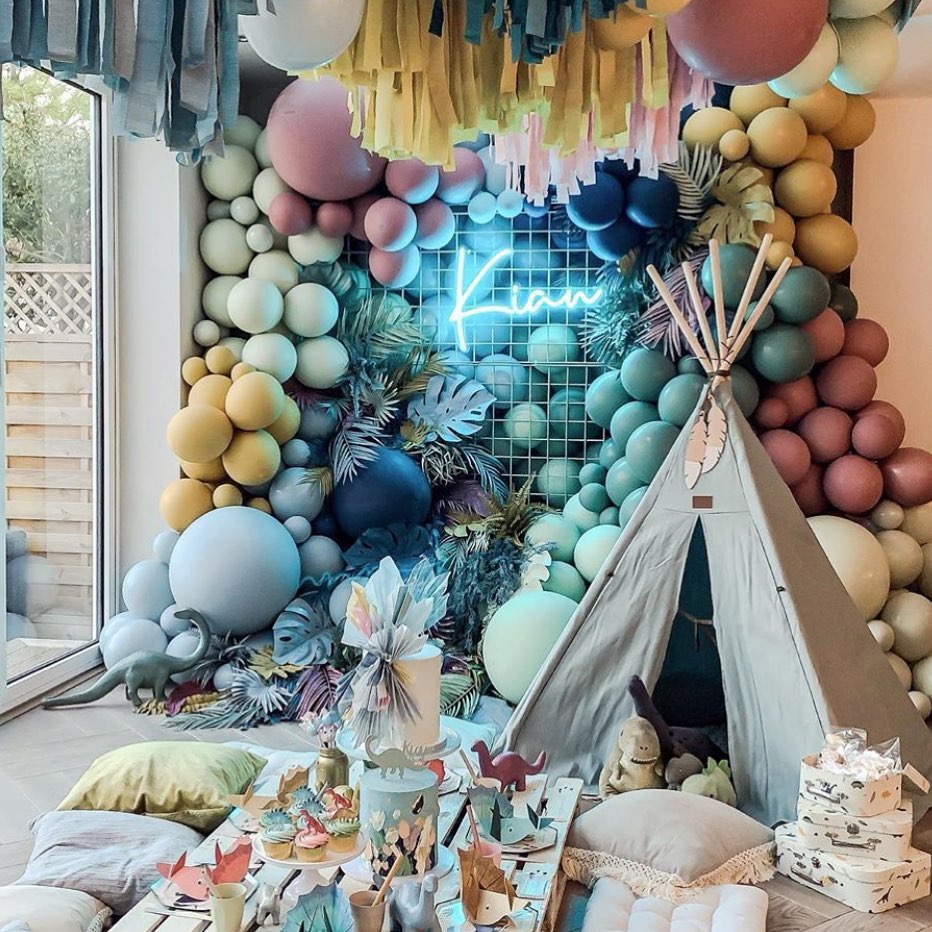 6. Dinosaur Plastic Toys
Are you looking for a door to a true story? Plastic dinosaurs might be what you are looking for. Placing the toys around the birthday cake area will attract a lot of attention among the dinosaur birthday party ideas.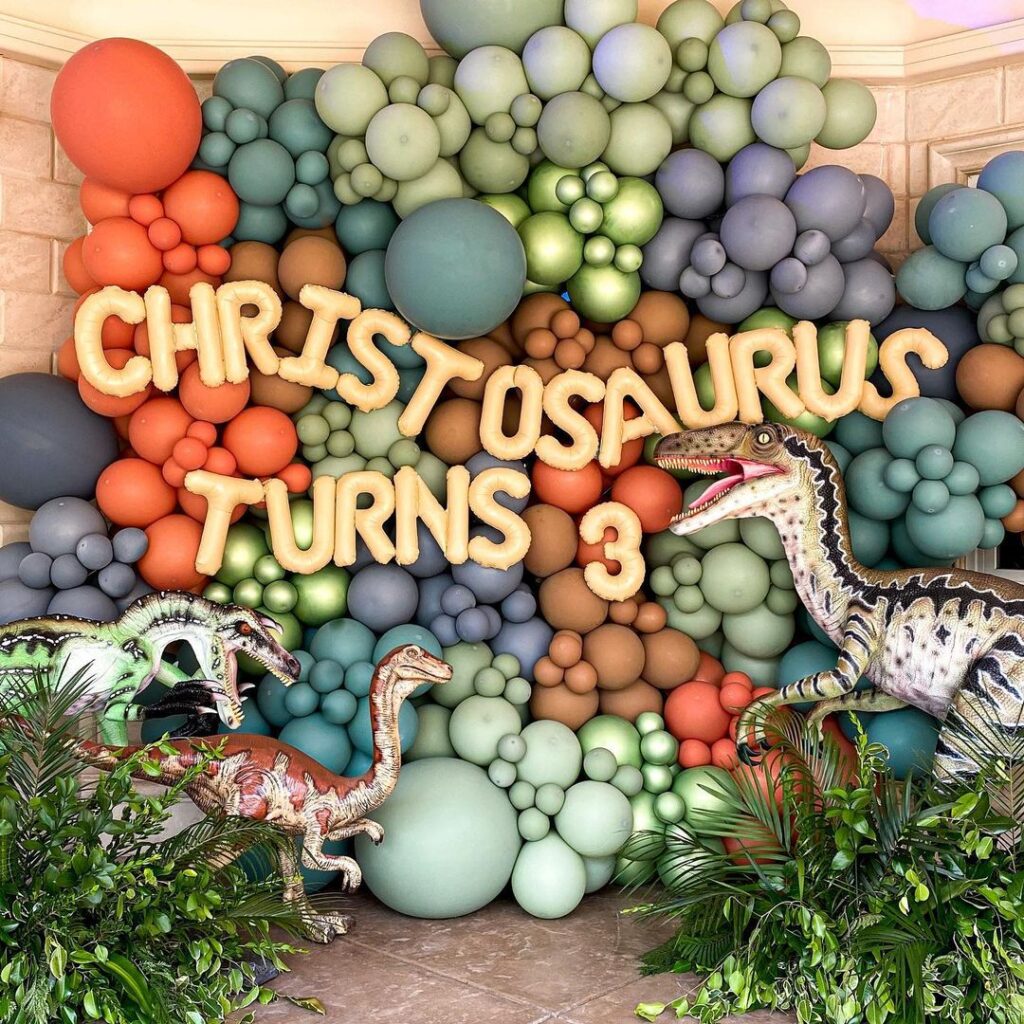 7. Equipment For Little Adventurers
You can liven up a dinosaur concept birthday party with various equipment. Soft colored balloons, sun figures, toys and forest ornaments will complete the concept.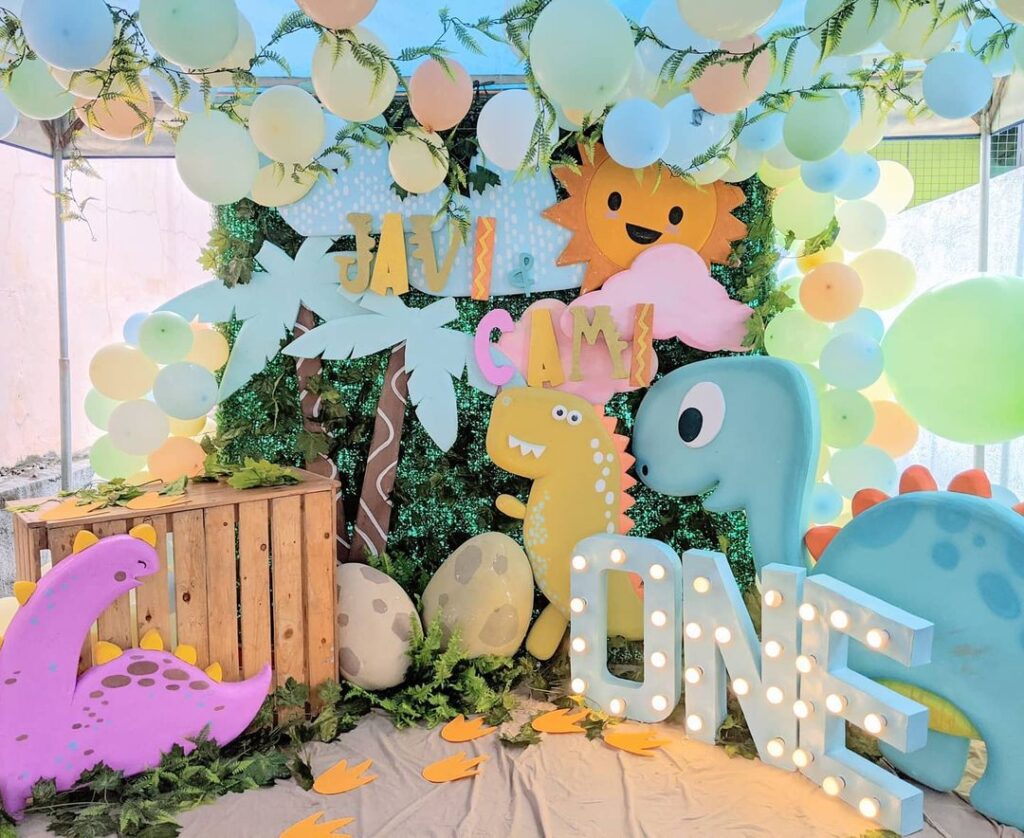 8. Dinosaur Cake
One of the things that will make the little birthday hero most happy is a dinosaur-themed birthday cake.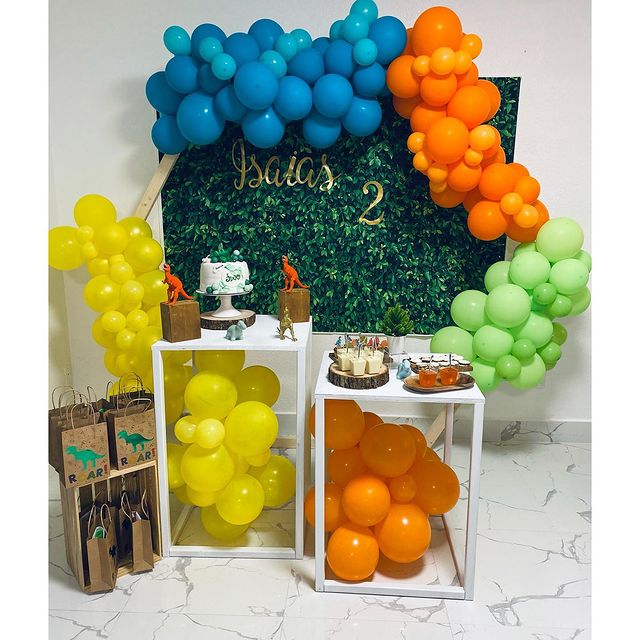 9. Surprise Dinosaur Packages
You can prepare gifts for your little guests at the birthday party. You can store candies, dinosaur-shaped toys or surprises such as dinosaur-shaped packages.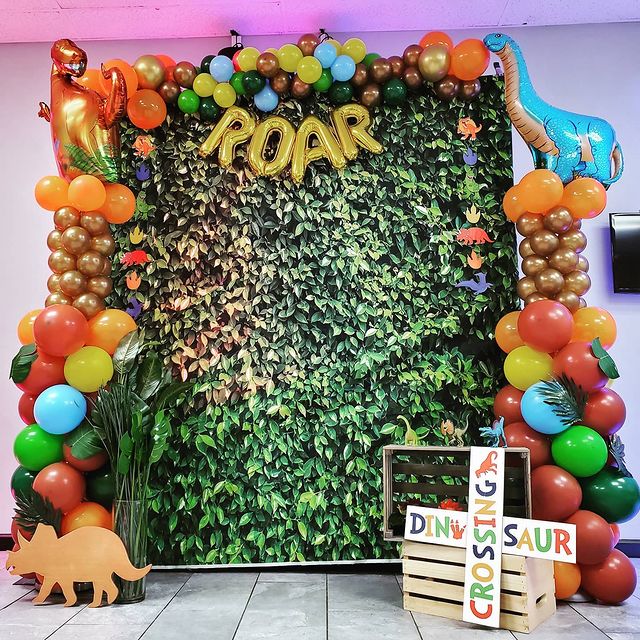 You must read: 20+ Best 1st Baby Boy Birthday Party Cakes
10. Dinosaur Egg
Do you want to take all your guests to where the dinosaurs live? One of the most impressive things about this is the dinosaur egg.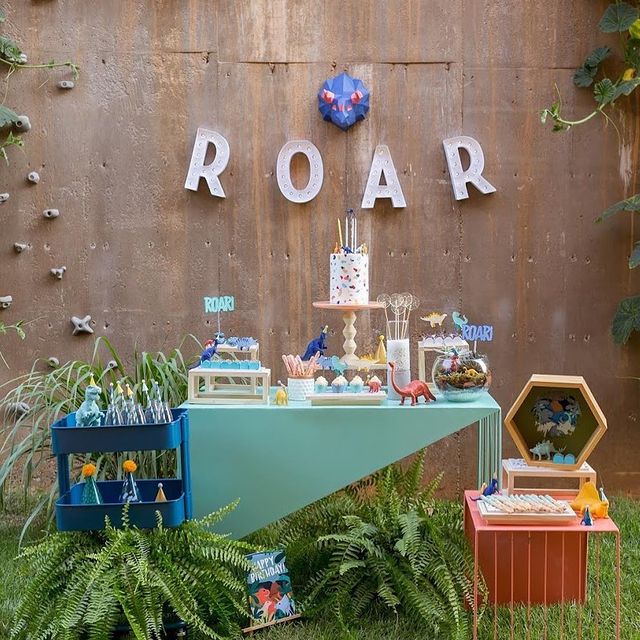 11. Dinosaur Pinata
Among the ideas of a dinosaur birthday party, there is a way to get the fun to the top. And that is dinosaur pinatas! You can put candies suitable for the concept inside the pinatas.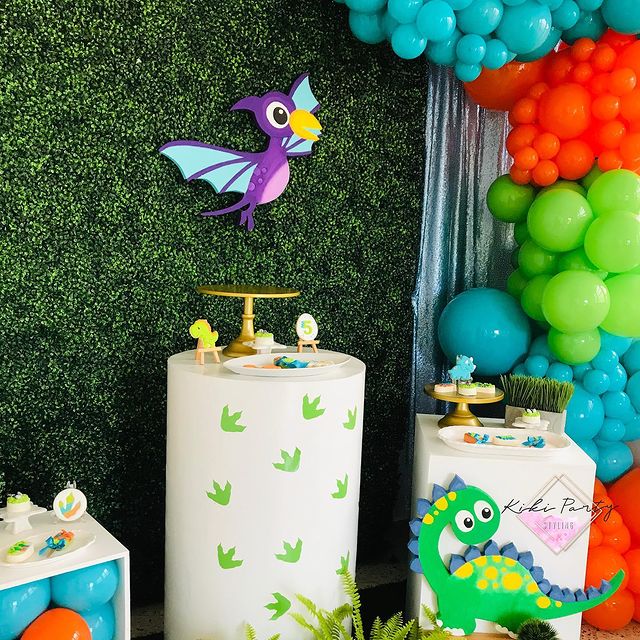 12. A Rainforest Area
In order to create an environment that will make you feel like you are walking in the world of dinosaurs, you have to get a forest view. Decorate the party space with artificial trees, herbs, and vines in this.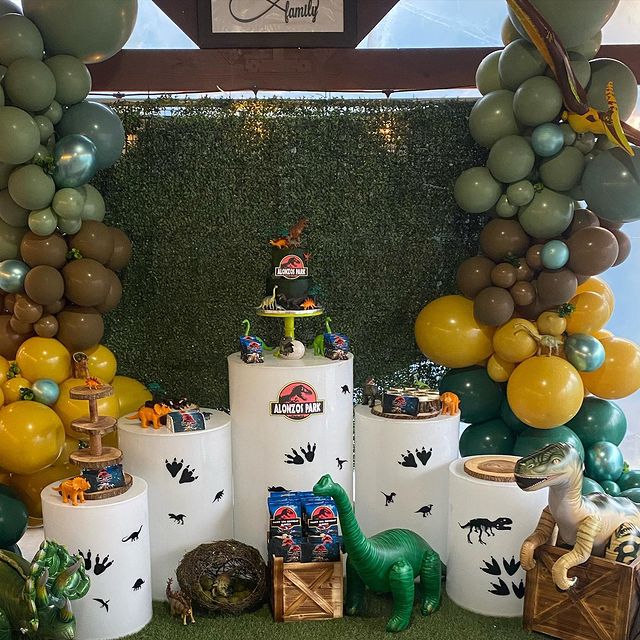 13. Dinosaur Tails
Dinosaur tails !! By placing these behind the tables in the birthday area, you can create a very cute atmosphere.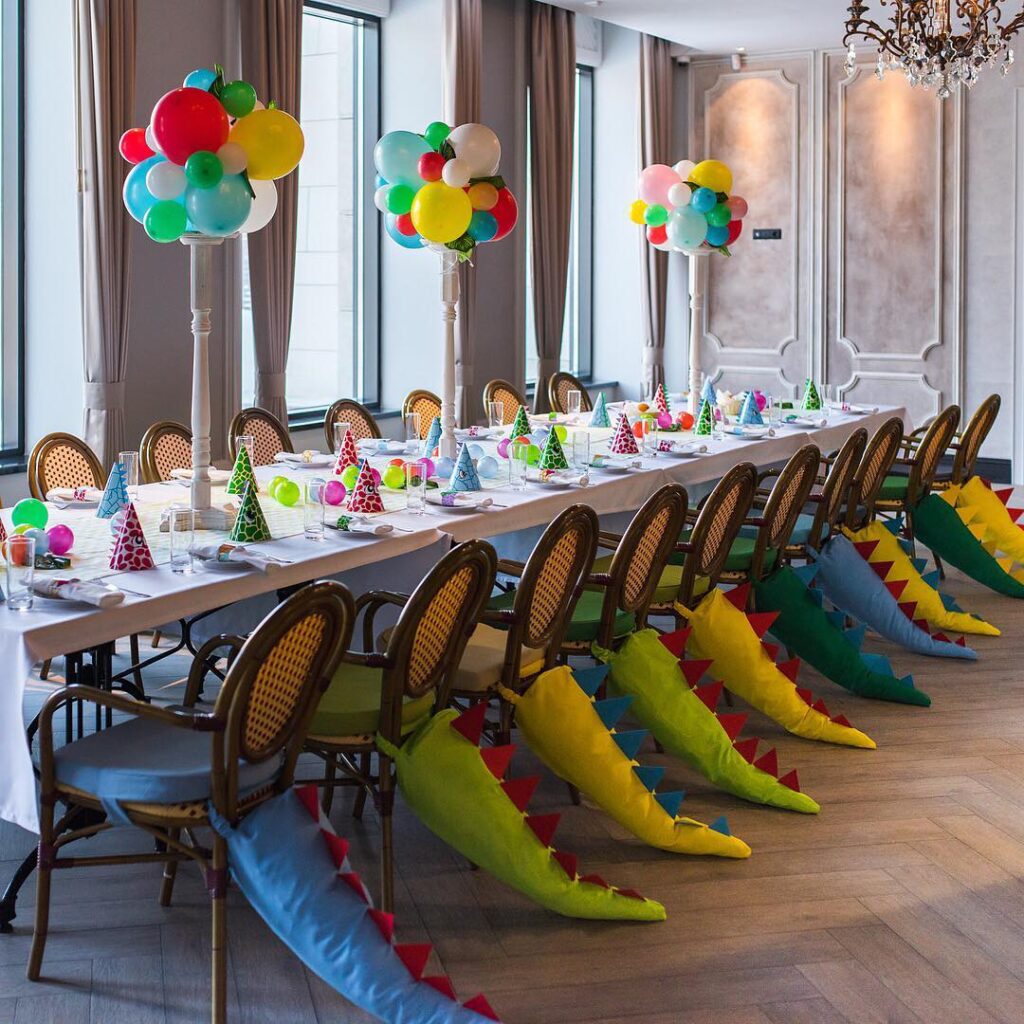 14. Dinosaur Paint
One of the dinosaur birthday party ideas is painting. You can give your guests equipment that they can create and paint dinosaur shapes. This would be a fun activity.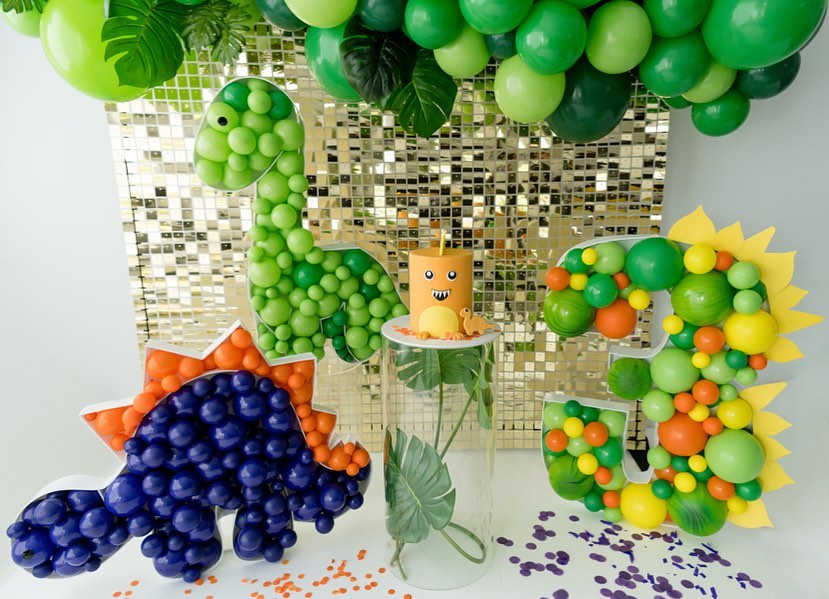 15. Dinosaur Costumes
You can sew dinosaur costumes for the birthday boy and friends. These can also be full costumes. Or you can make a dinosaur head, claw, or tales.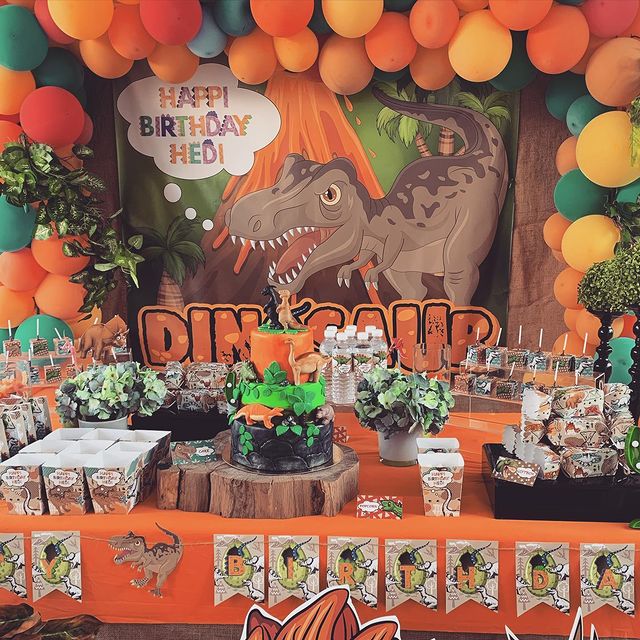 16. Dinosaur Mask for Dinosaur Birthday Party Ideas
Dinosaur masks will entertain everyone at the birthday party. One of the funniest dinosaur birthday party ideas is the mask.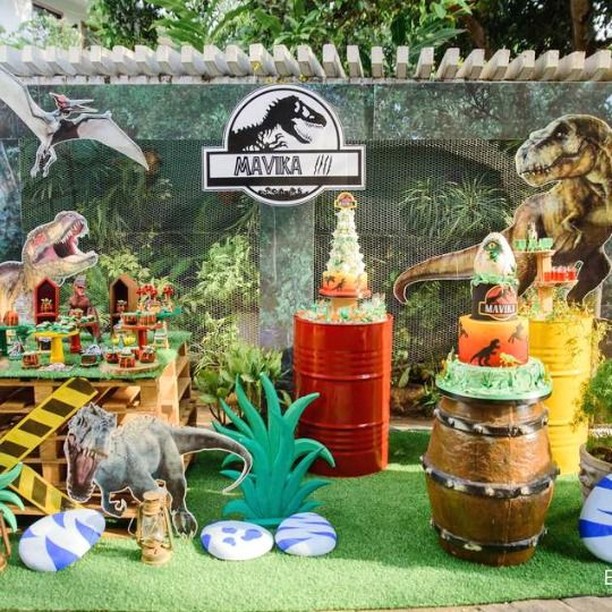 17. Table Topper for Dinosaur Birthday Party Ideas
You can place headstones made of paper or cardboard on the tables. It will be a complementary detail to the concept.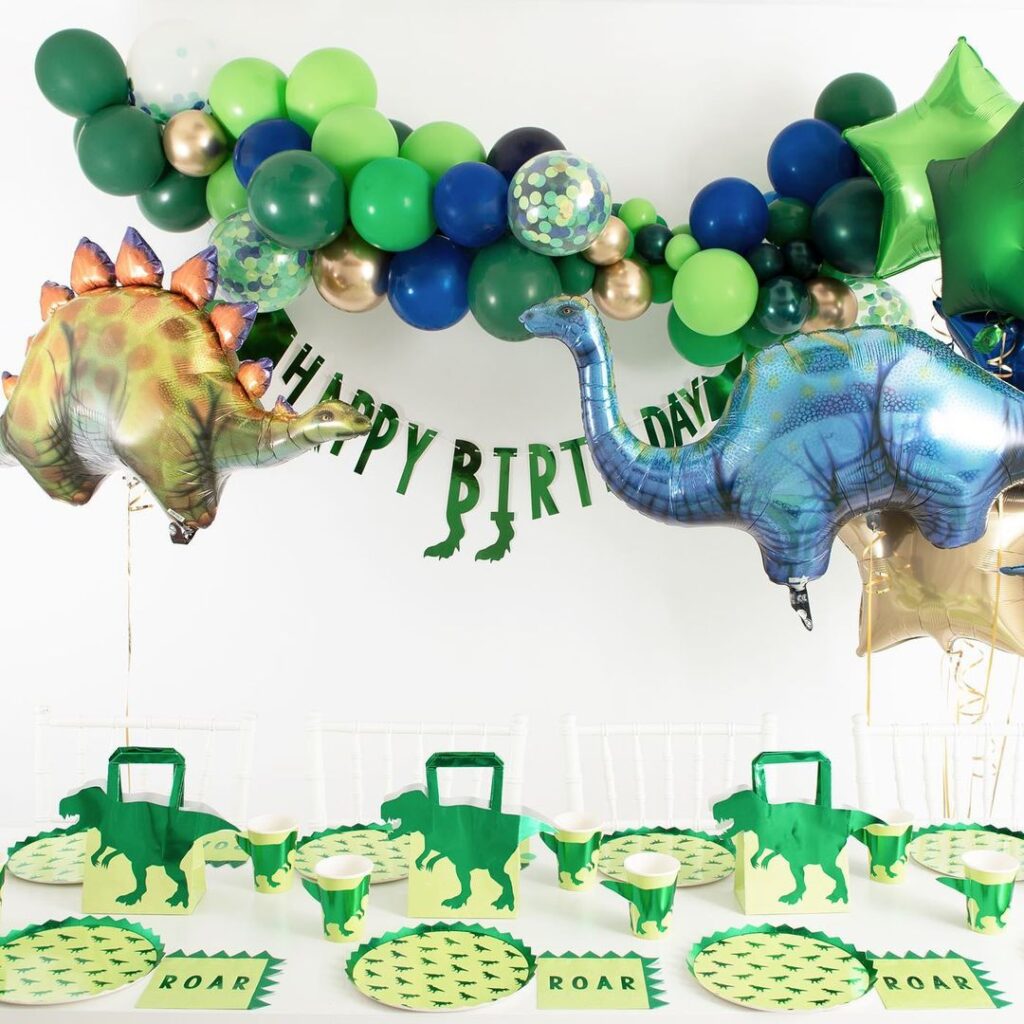 18. Fossil Cupcakes
One of the sweetest dinosaur birthday party ideas is cupcakes. You can use dinosaur figures on cupcakes.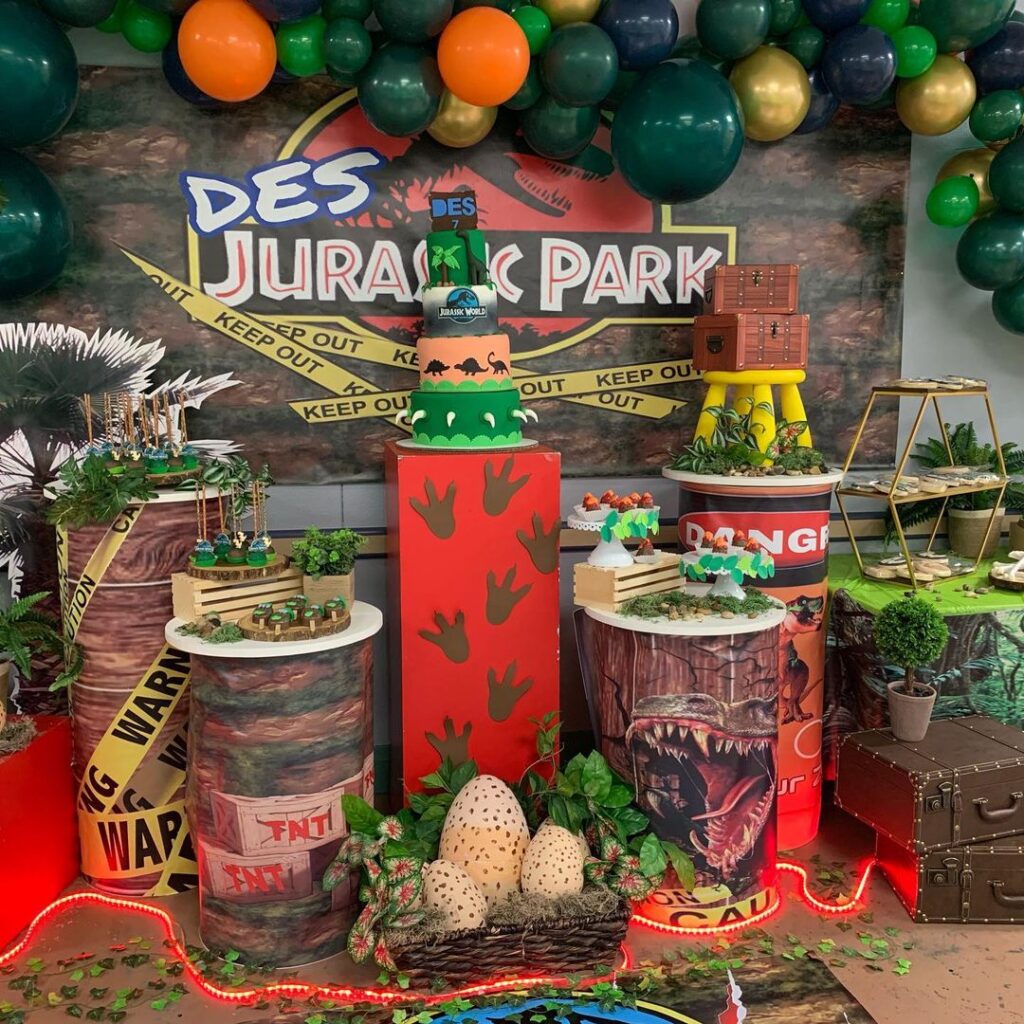 19. Jurassic Park Character
You can create a concept by using Jurassic park figures in the party area. This allows you to create a more harmonious party space.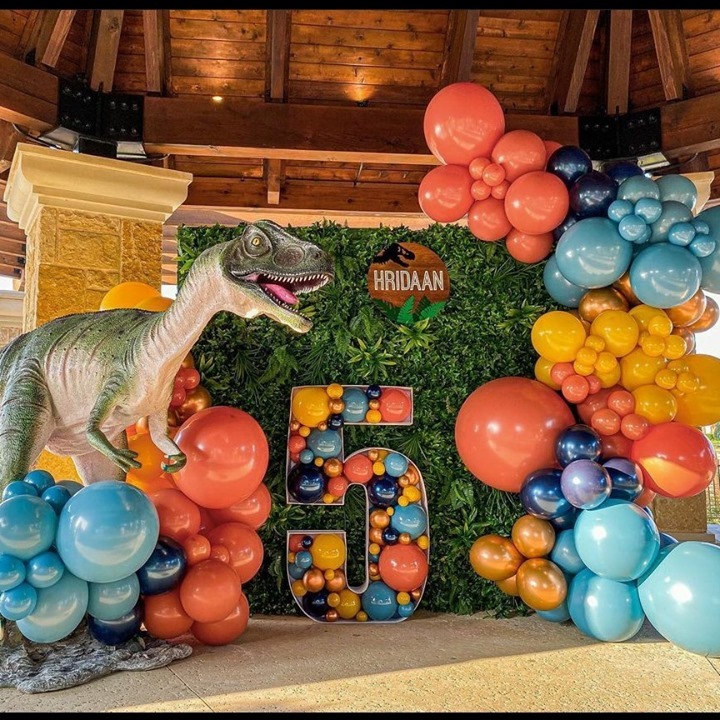 20. Dinosaur Dig Decoration
To go to the dinosaur period, elements from that period can be used. You can use elements such as pickaxe, shovel and sand in the party area.