Baby shower decorations; It is usually a party where expectant mothers and their relatives come together to celebrate the arrival of the baby before birth and celebrate this situation. Baby shower parties have become a must-have activity for expectant mothers in recent years.
These parties allow the mother to have a pleasant time by coming together with everyone before the rush and fatigue after the birth begins. However, baby gifts from your guests can be useful in meeting your missing needs.
You can read for more information from mustela blog: https://www.mustelausa.com/blogs/mustela-mag/19-unique-baby-shower-ideas
If you are also a mother-to-be and want to organize a baby shower party, remember that the first thing you need to determine before starting all these preparations is the party concept. First of all, define a concept about a party in your mind. Then shape this concept with decoration ideas that you will love.
You can also attract the attention of your guests with various decorations and celebrate the arrival of your tiny family member by having a pleasant time. Do not forget that the decoration you choose will be considered the creator of a meaningful party for the little individual who will join your family. In our article below, we shared useful information about baby shower party decoration for this meaningful day.
1. Use plain and soft colors!
Baby means purity and beauty. In order to reflect this, you can position the balloons in various shapes and soft colors at different points of the party area. You can use soft baby shower decoration balloons for this tiny individual who will add light to your life.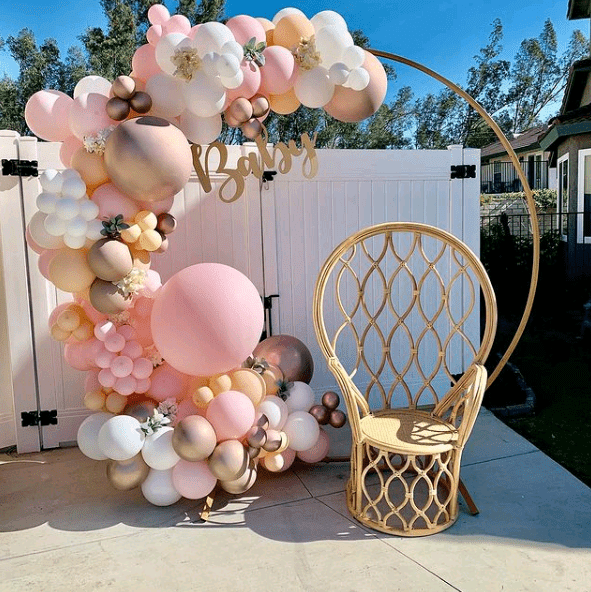 2. Choose the invitation that best suits your party!
Invitations are the main character of a party. You can prepare decorative invitations that reflect the main concept of the party.
3. Decorate Party Area With Blooms
You can create a lively space by surrounding the main center of the baby shower with flowers. The type of flower you choose may differ according to your imagination.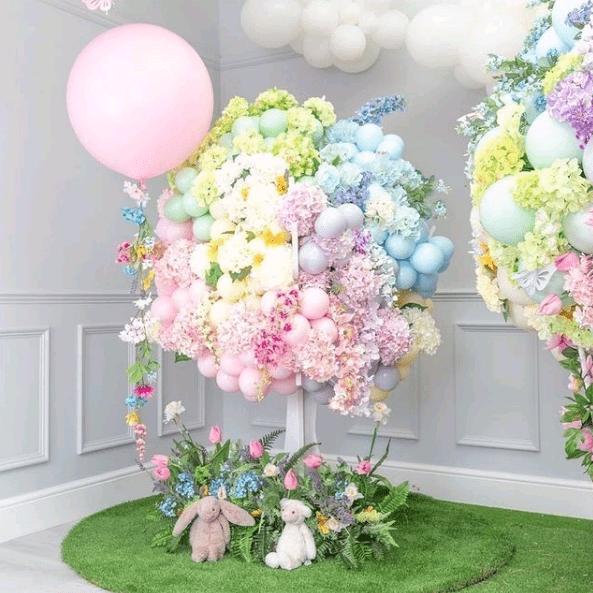 4. Make the table beautiful with small details!
If you prefer to use a table for your guests in the party area, you can focus on this area. Features, a table decorated with tree leaves will be one of the most natural choices among baby shower decoration.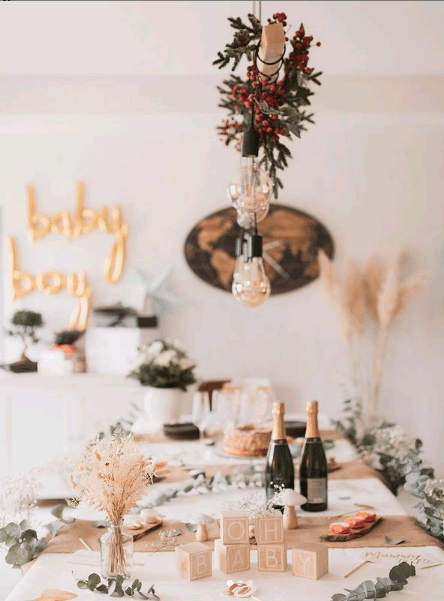 5. Create A Private Space With Tiny Plush Toys!
By setting up an area with plush toys in the party area, you can place future gifts here. This zone will add sincerity and sweetness to the party area. You can also open incoming gifts here.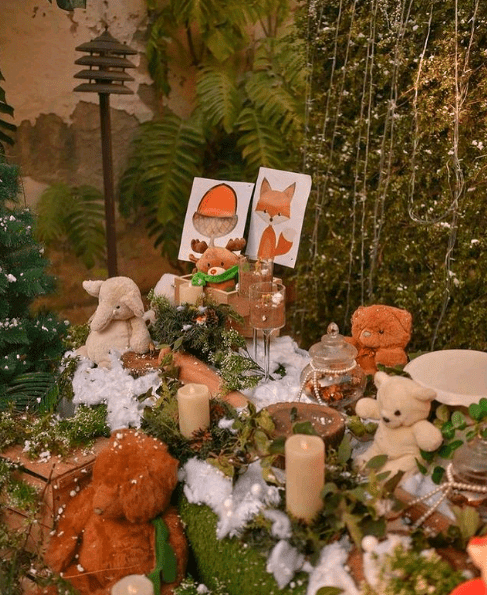 6. Good Wish Corner For Baby
You can set up a decorative table area for your guests to convey their good wishes at a party you organize to celebrate the arrival of your little baby. This is the most meaningful baby shower decoration option.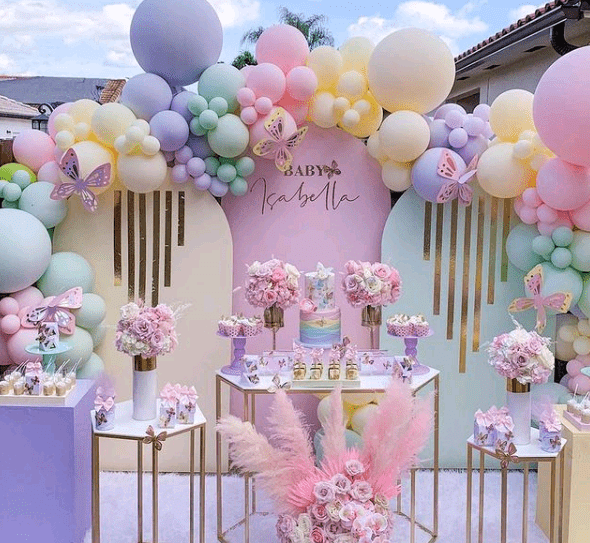 7. Personalized Welcome Banner
A poster with your baby's name written on the turb baby shower will be a sweet surprise for everyone. If you have not specified the name, it would be appropriate to use some words suitable for the concept.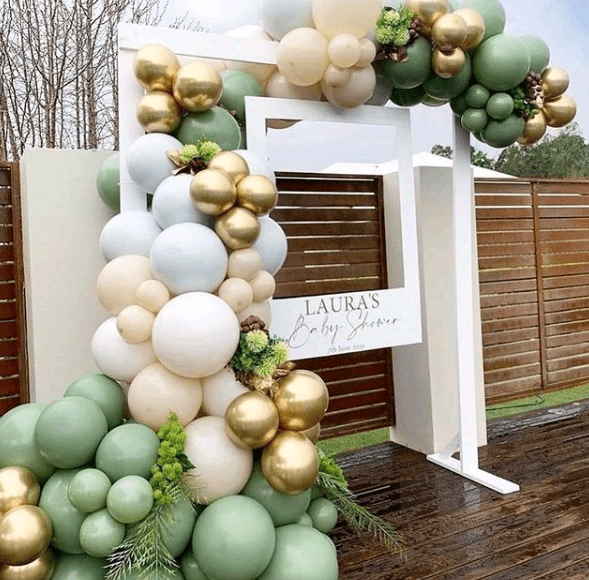 8. Decorating From Baby Clothes
You can create a very effective baby shower decorations by placing sweet little baby clothes in the area at the party you are preparing for your baby.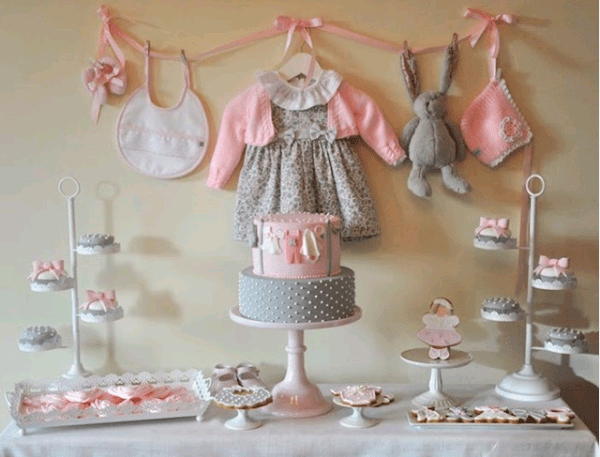 9. Use Natural Ornament
If you decide to have the baby shower in a more intimate setting in the garden. Decorating the party area with flowers, vines, large and small leaves will create a very beautiful image. This type of baby shower decorations are more preferred.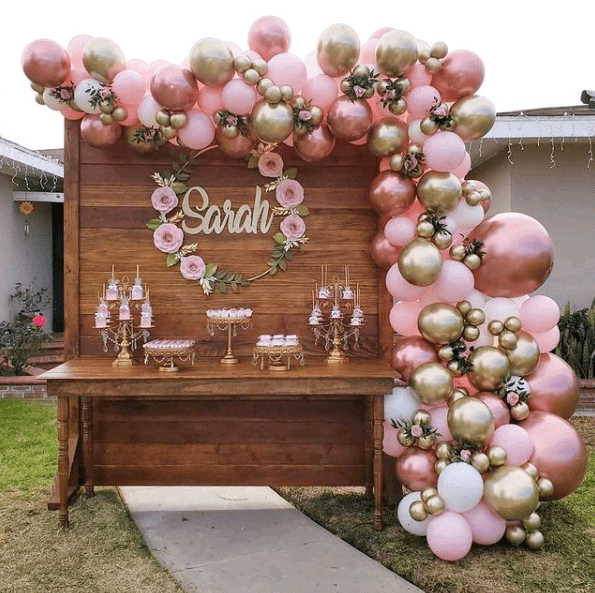 You must read: Best 10+ Donut Birthday Party Ideas
10. Hang symbolic pictures celebrating the baby's arrival!
Wherever you want to celebrate, you can place photos or ultrasound photographs symbolizing the arrival of the baby in that area. These baby shower decorations will create meaningful memories for you and your loved ones.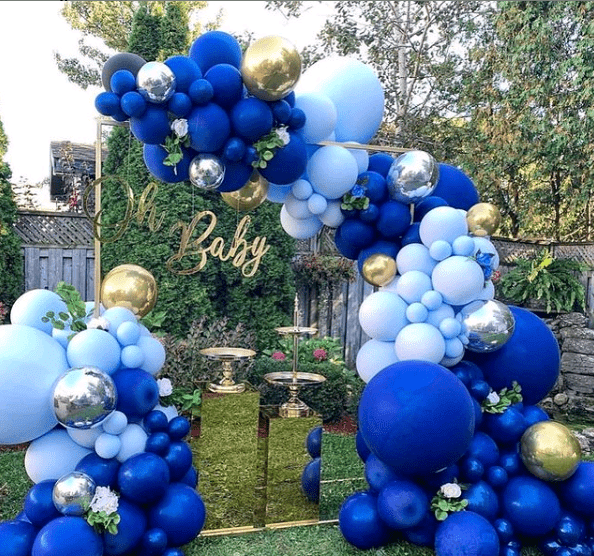 11. Pretty Chair Back Baby Shower Decor
In the focal point of the celebration, a chair can be placed on which the mother will sit when she enters the space. And this chair can be decorated with flowers, plush or posters to draw attention to the mother. If you do not want to create such a space and want to decorate the chairs where your relatives will sit, it will be appropriate to use the same decor materials.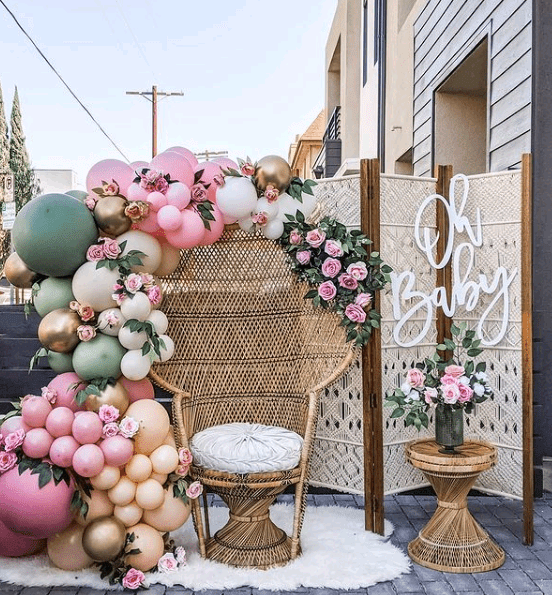 12. Color the space with sweet toy baby shower decorations!
Have a colorful baby shower in mind! Then you can decorate the celebration area with colorful and sweet toys. This will prepare the ground for an environment where everyone will have fun.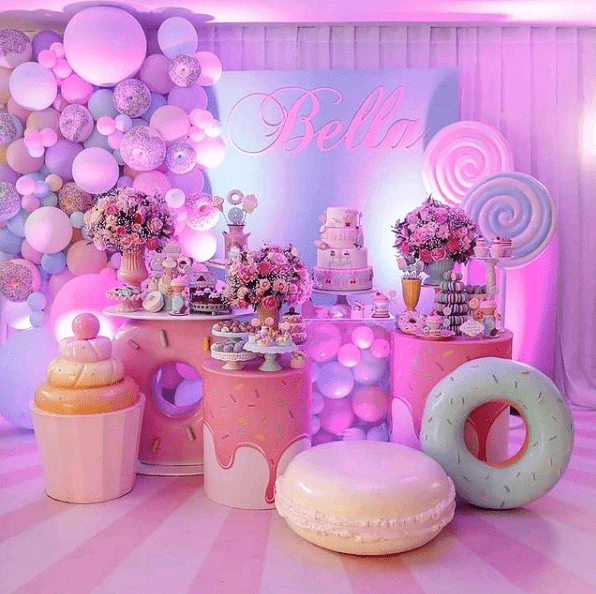 13. For a white start!
A brand new white page opens for you and your family. Using white baby shower decorations in the party area to share these feelings with your relatives will allow you to share beautiful and emotional moments.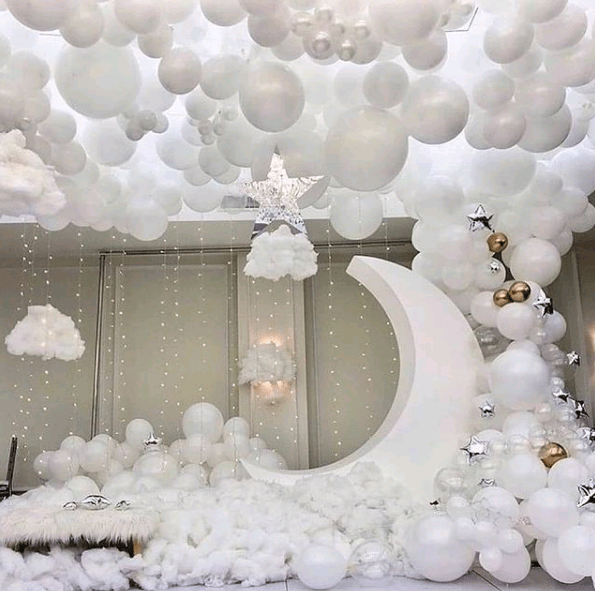 14. Striking Led Backdrop
Another remarkable baby shower decor is led decorations. You can use them in any area you want. You can place your baby's name in the party area, be it symbolic inscriptions or just to add sparkle to the environment.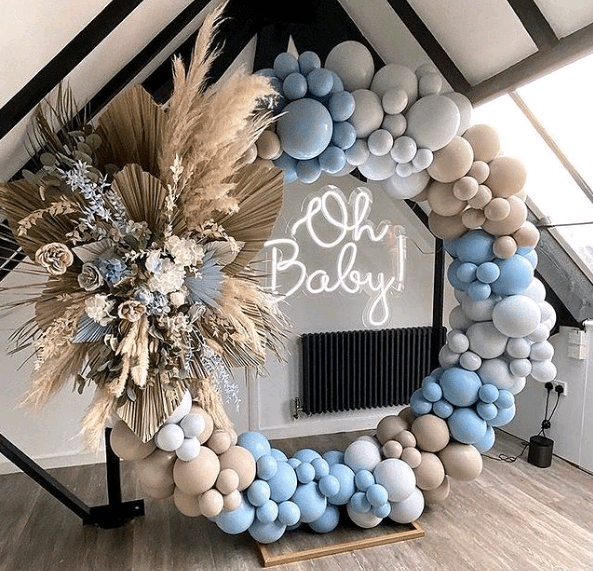 15. Home Sweet Home Baby Shower Decorations
If you want your family and relatives to feel in a friendly and warm home environment, a home decor that you can place in the garden can give this feeling. This will be one of the most difference between baby shower decorations. Children of your relatives will not be bored in the party thanks to this decoration.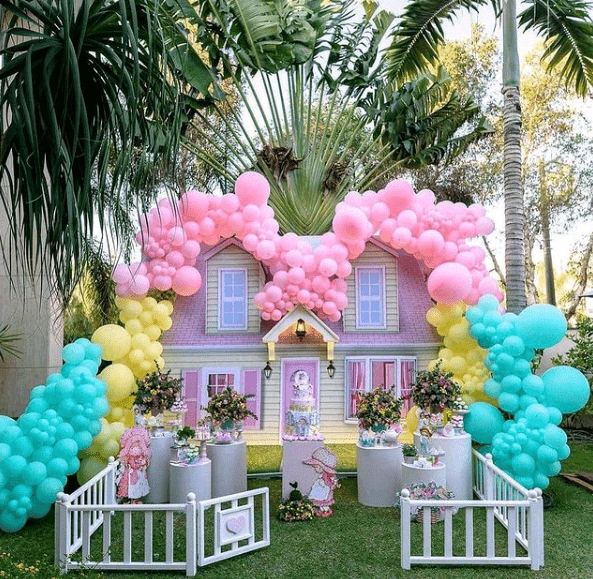 16. Space Decorations
If your relatives have too many children, this type of decoration will attract their attention. Whether your future child is a boy or a girl, it can be a decoration idea that you wish to be creative, no matter what.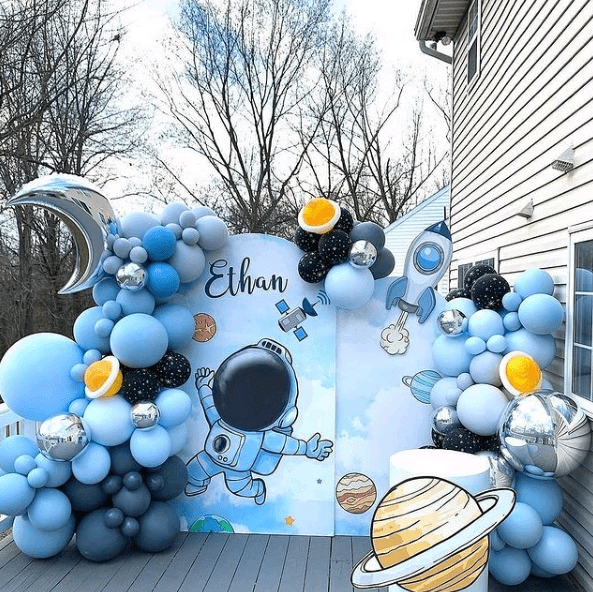 17. Flying Balloon Decorations
If you have a lot of guests for a baby shower, it might be a good idea to set up a long table. If you want it to be an interesting table, you can decorate the table in accordance with the concept with flying balloon decorations. You can also use these baby shower decorations for whatever purpose you want. Guests can throw their beautiful wishes for the baby here, and put gift candies in it.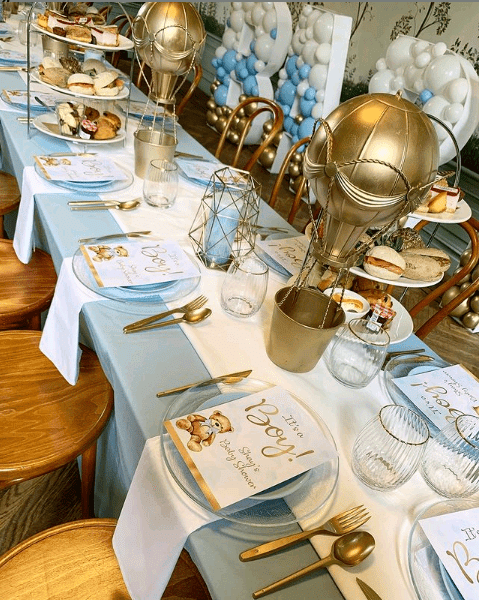 18. A Sweet Break With Marine Animal Baby Shower Decorations!
Who doesn't love sea creatures! You can use this pure and naive image of them for baby shower decoration.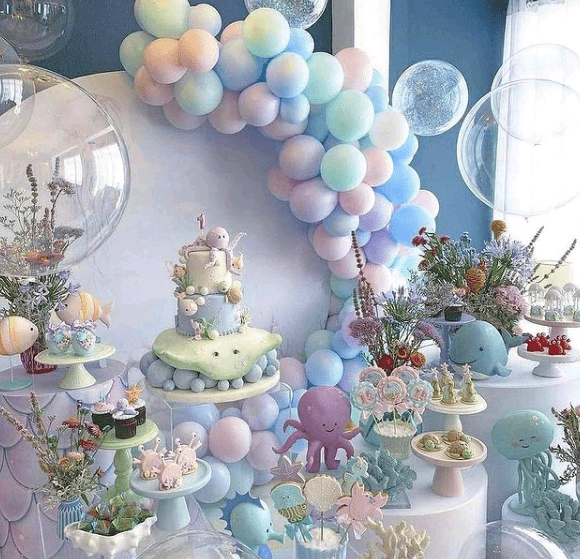 19. Sweet Angel!
The angel of your family is on the way! These decors, which are mostly preferred for girls in the party area, express innocence. It is one of the most preferred among baby shower decorations.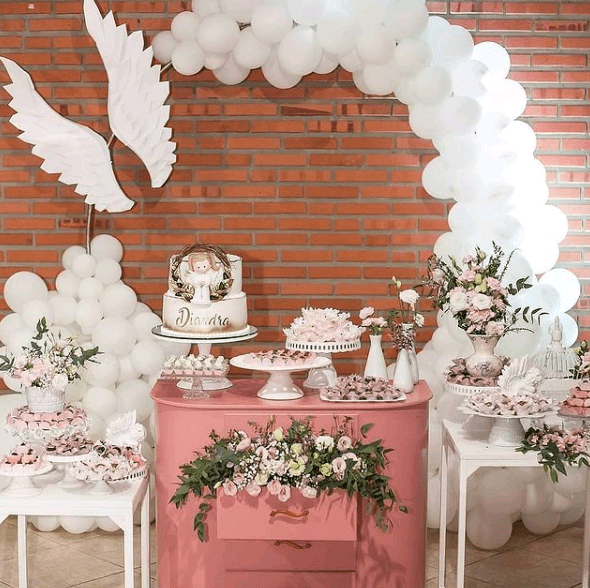 20. Baby Shower DecorationsThat Give A Feeling Of A Garden …
You want to have a baby shower at home, but want to give your guests the feeling that you are in a big garden. You can use decors to reflect the garden look in the party area. This idea is one of the most popular baby shower decorations.