If you're looking for graduation party ideas, you've graduated. You got the school you've dreamed of all your life. Then you studied until the morning to finish it successfully. That's why you deserve a very good celebration. You can also surprise your child or your best friend when they graduate.
Most used colors: Blue, black, golden yellow, red, white
Most used symbols: Cap, diploma, gown, "Grad", "Class of …."
You can visit Best 10+ Donut Birthday Party Ideas of 2021.
1. Graduation Celebration
Graduation party ideas are so much fun. You can throw a graduation party to have fun at the graduation party and experience the joy of finally finishing school with your friends.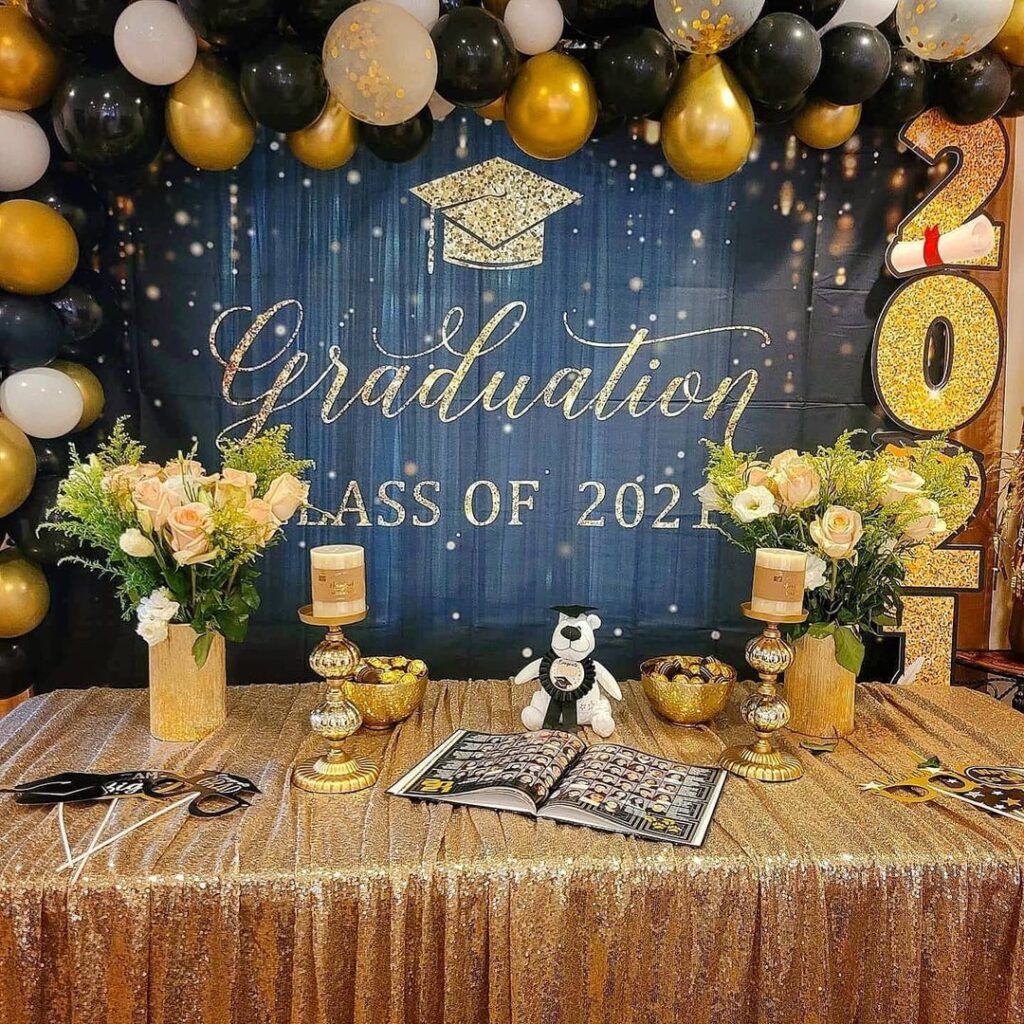 2. Garden Concept
Graduation party ideas can be in the garden. You can choose a venue according to different concepts, or you can choose a venue according to the number of graduates who will attend the party.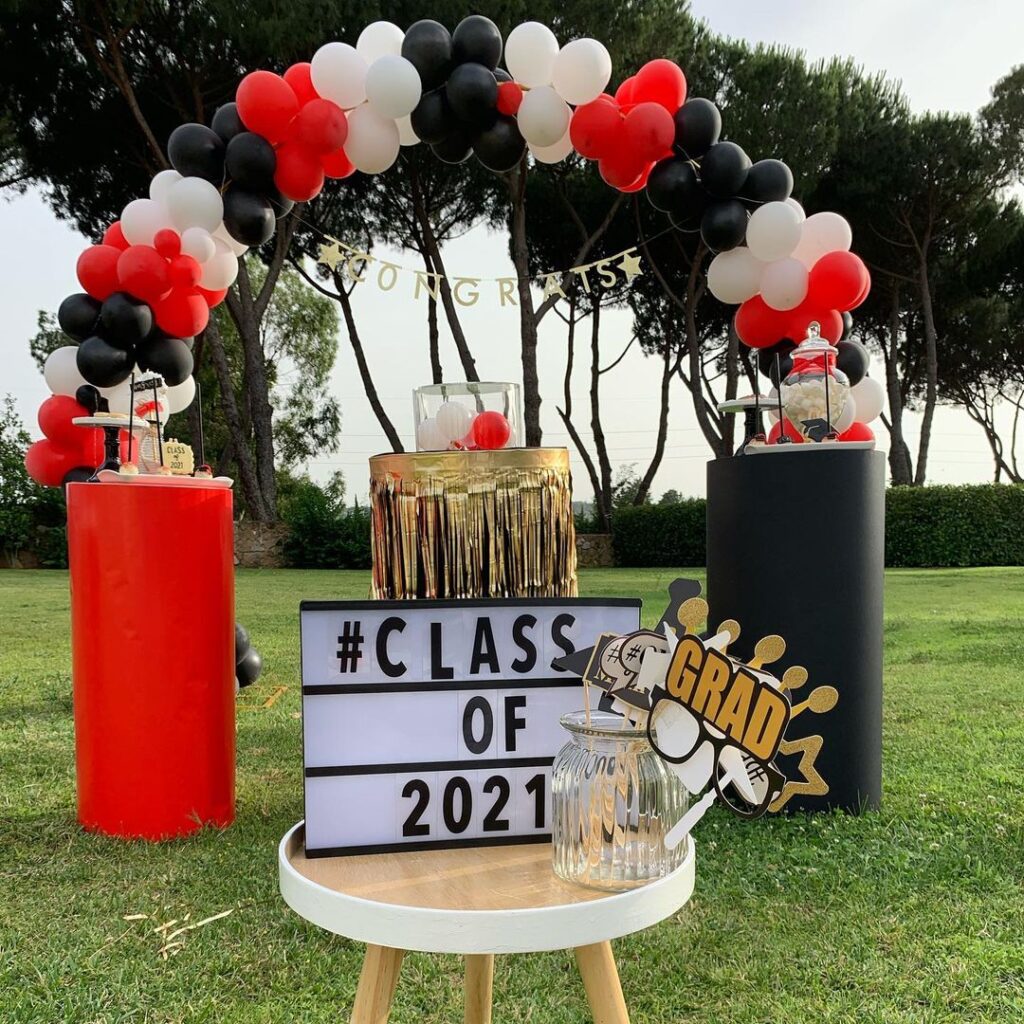 3. Class of 2021
For the graduation party ideas, writing the graduation year is very important. Specify by typing "Class of ….".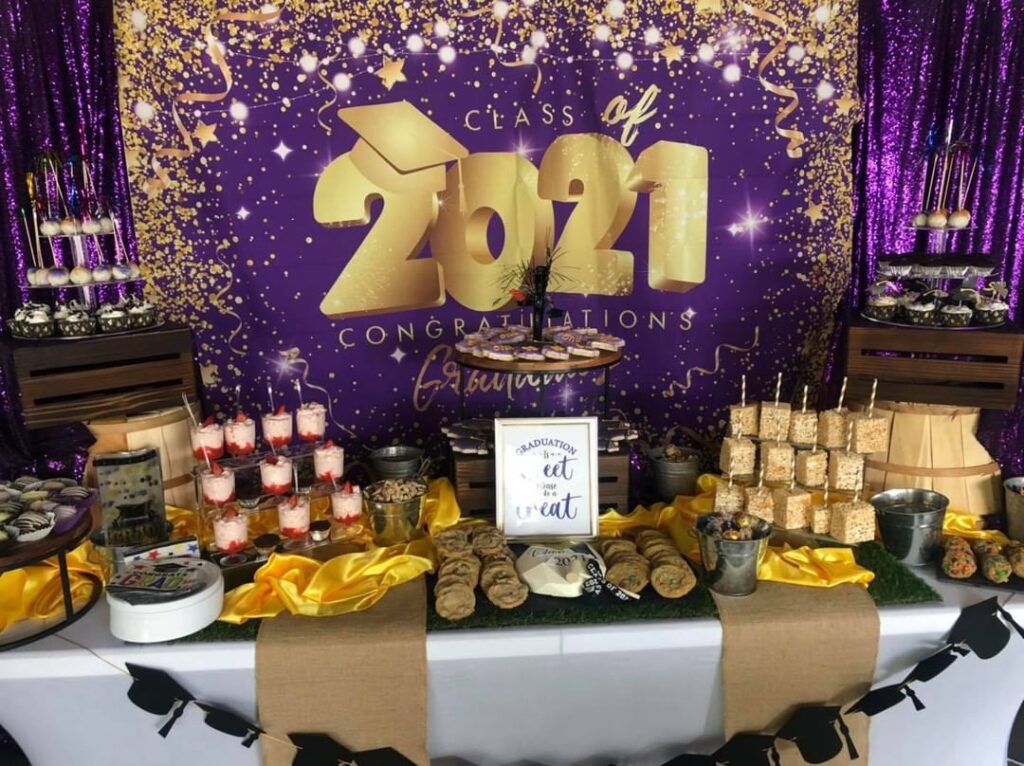 4. Kindergarten Graduation
In graduation party ideas, one of the most used symbols is cap. This is a kindergarten graduation.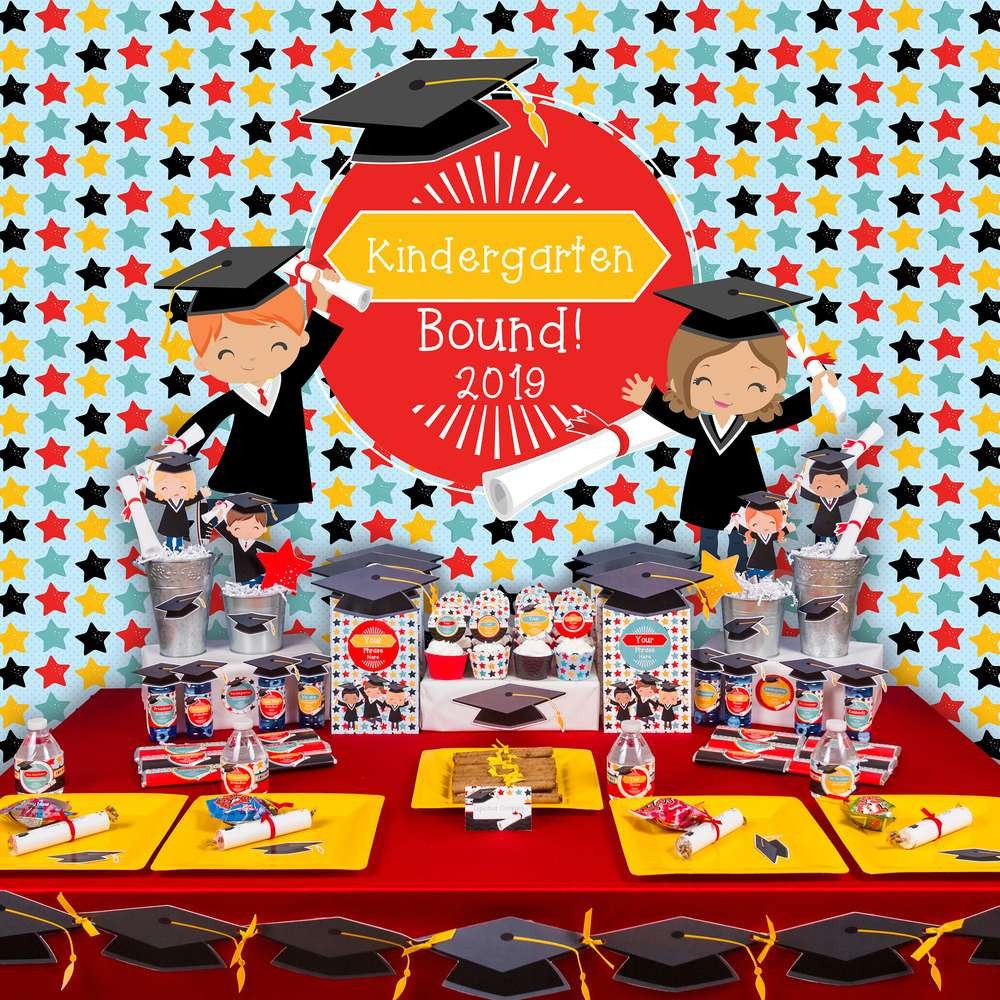 5. Bright Background
Using a bright curtain in the background will make the photos stylish.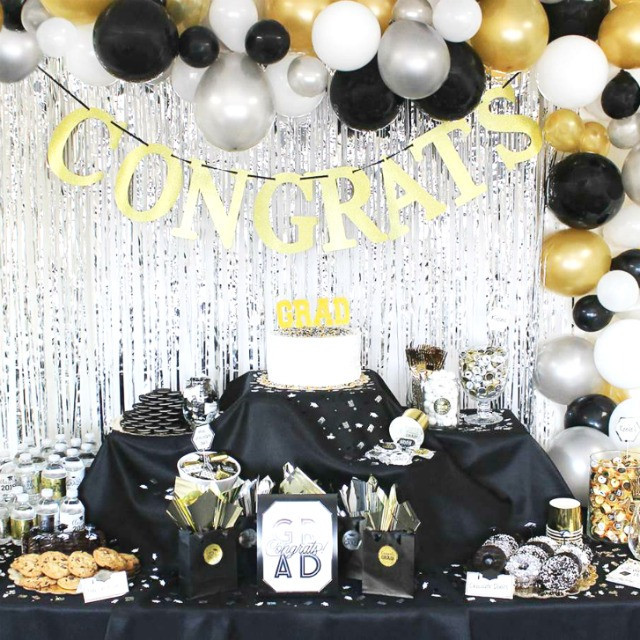 6. Colorful Balloons
Today is a nice day! Then let's fill the place with colorful balloons. Let's write the school name on the balloons.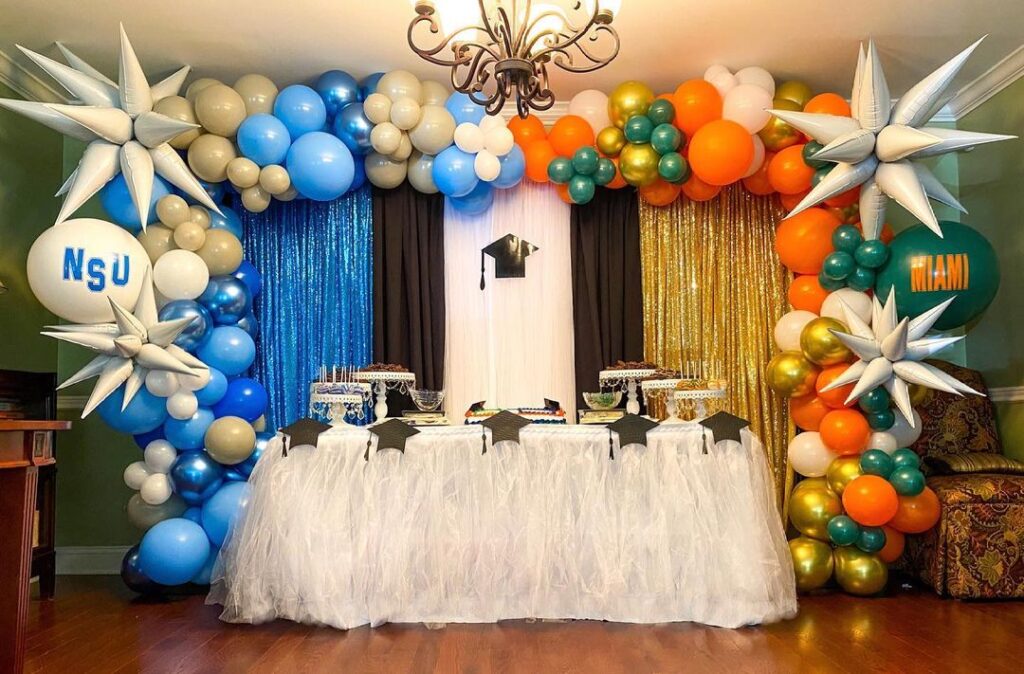 7. Wood Decor
A party theme that is quite suitable for college graduation. Simple but ostentatious.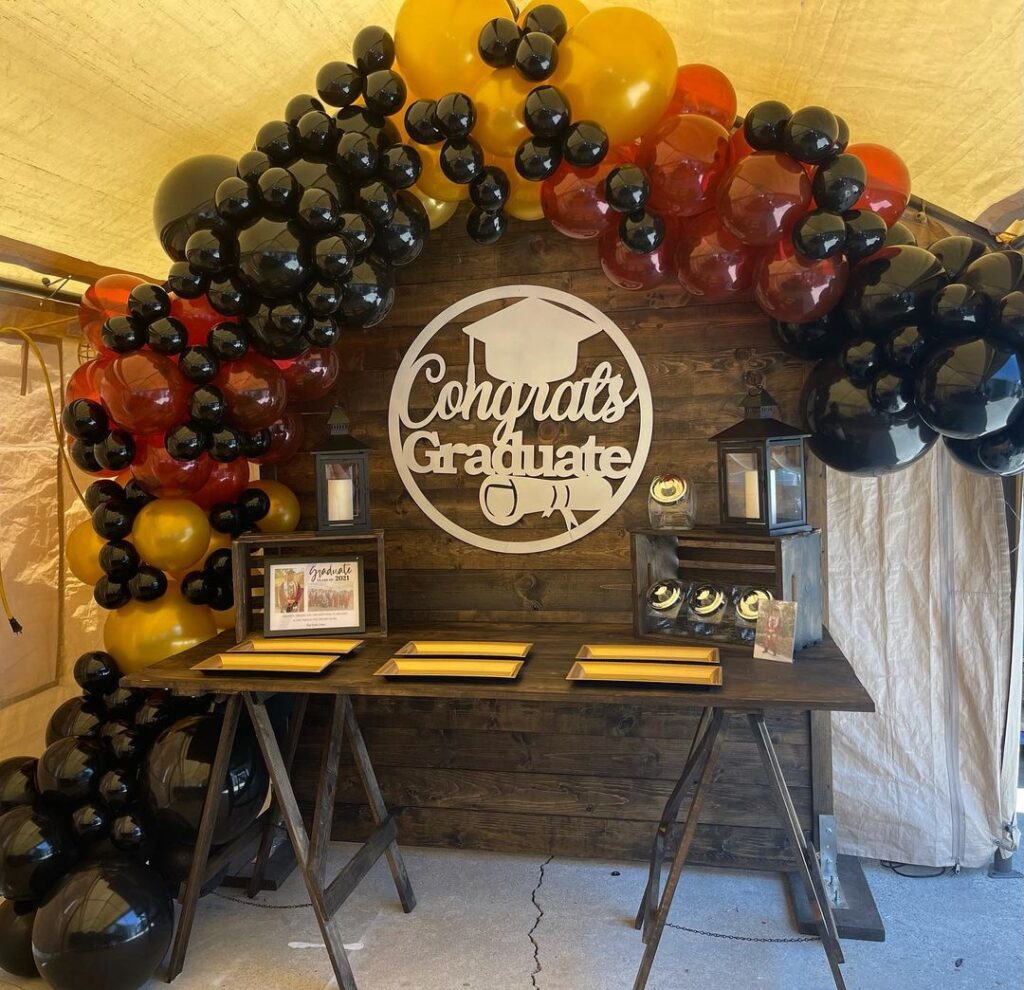 8. Home Invitation
You can plan a great party by choosing the colors you will use in the graduation party concept from the main colors of your school. These colors, which will be used in the decorations of the place where the party will be held, will provide a wonderful integrity.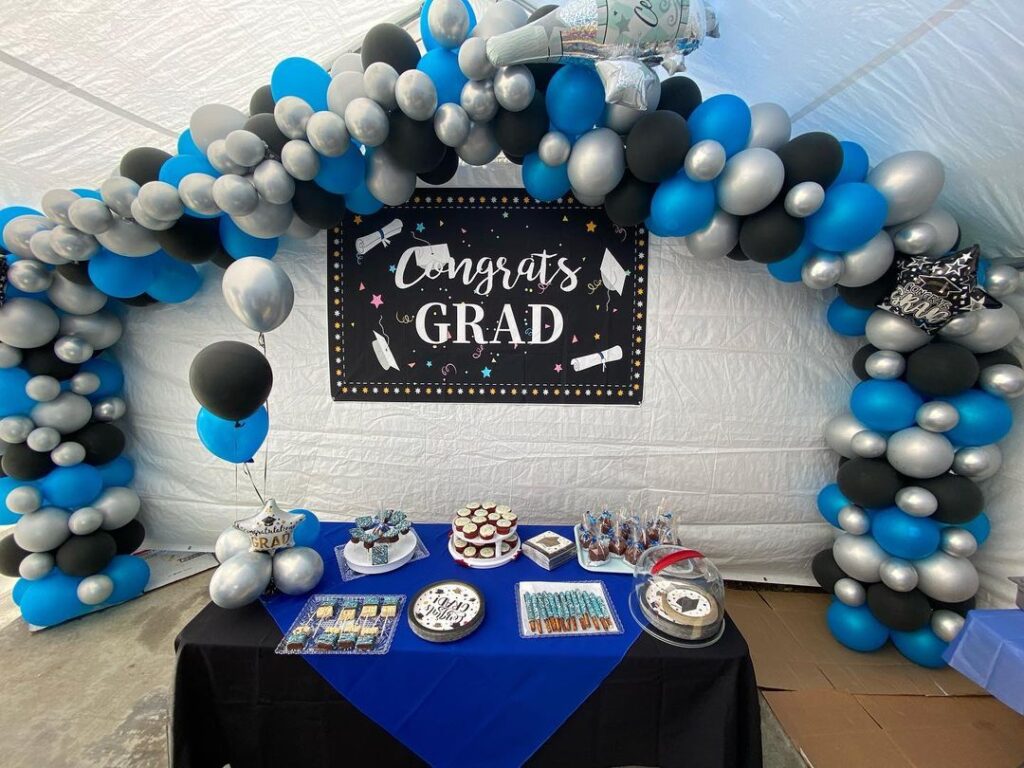 9. Table Setup
Graduation party ideas means a great table. Even tiny cakes can be in the shape of a cap.

https://www.instagram.com/p/B-crykzDYX9/
10. Sweet Pink Party
This party looks special for girls. Who doesn't want a sweet pink graduation party?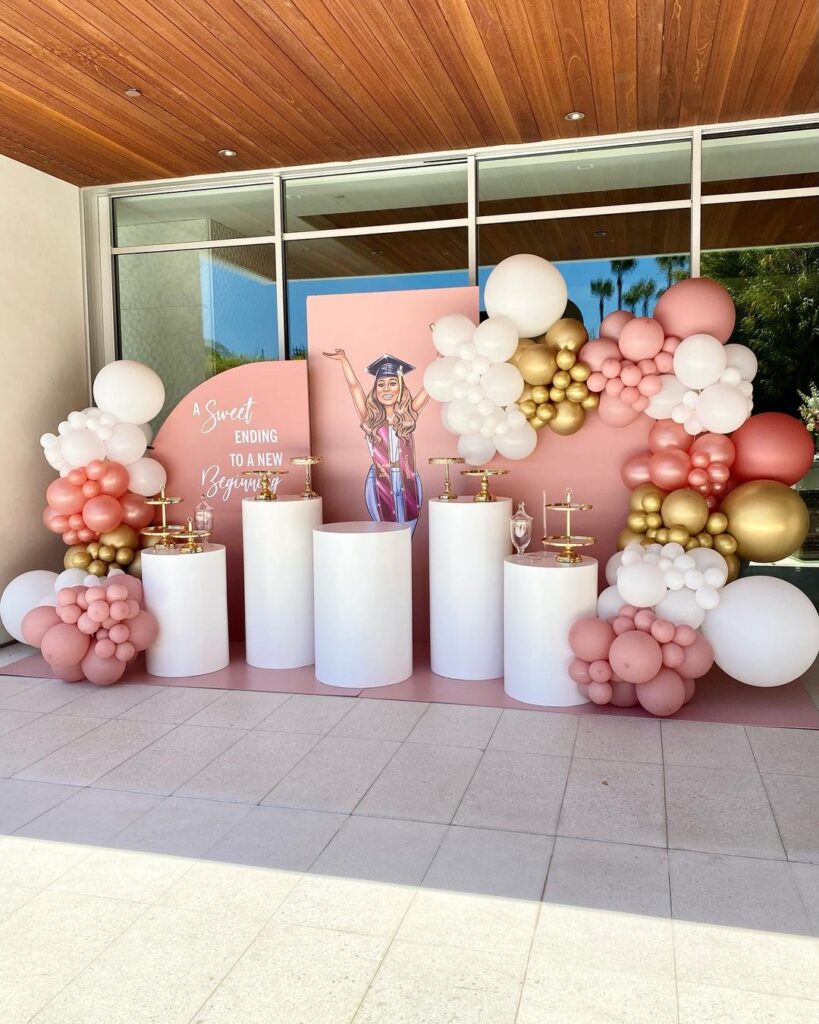 11. Home Invitation
Since graduation party ideas are usually in the summer, stylish restaurant terraces, poolside or gardens can be a suitable choice.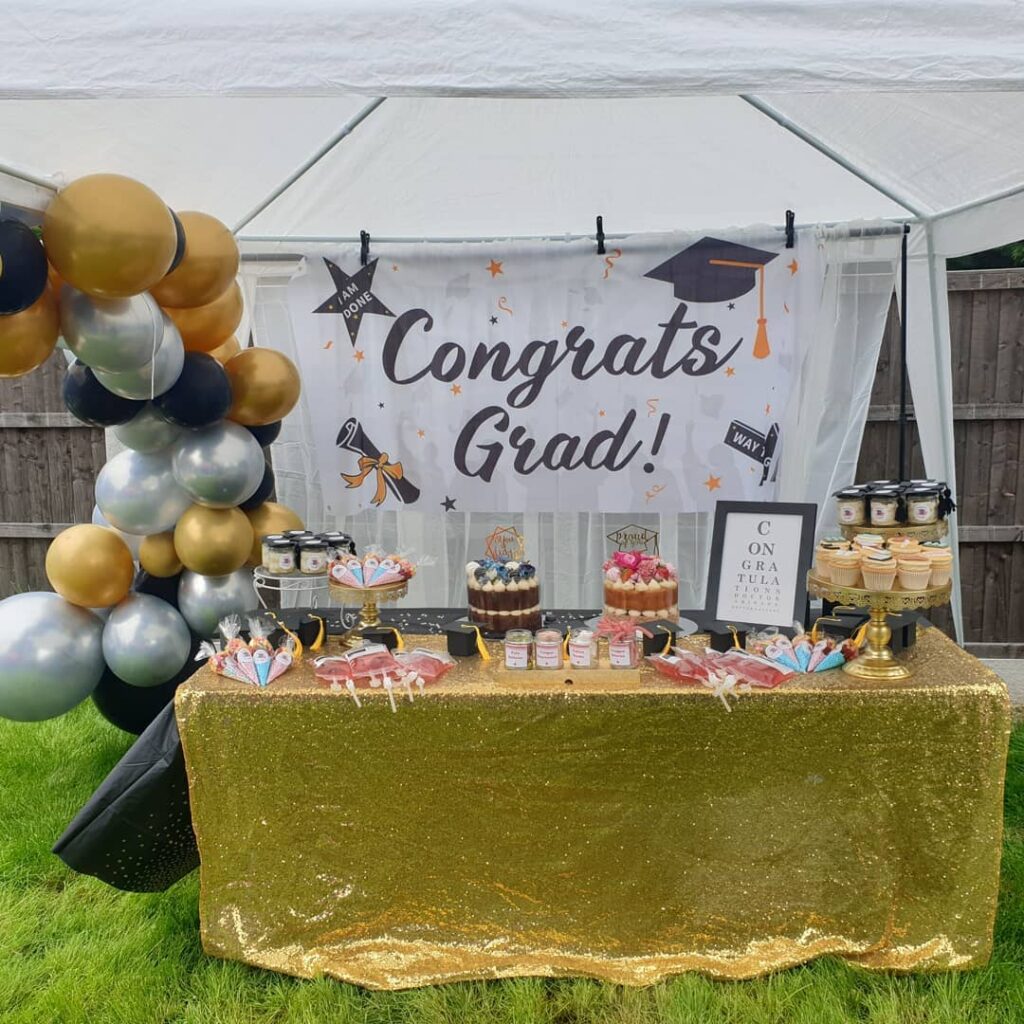 12. Graduation Throne
Today's special graduates should sit on the throne. You can spoil the party host.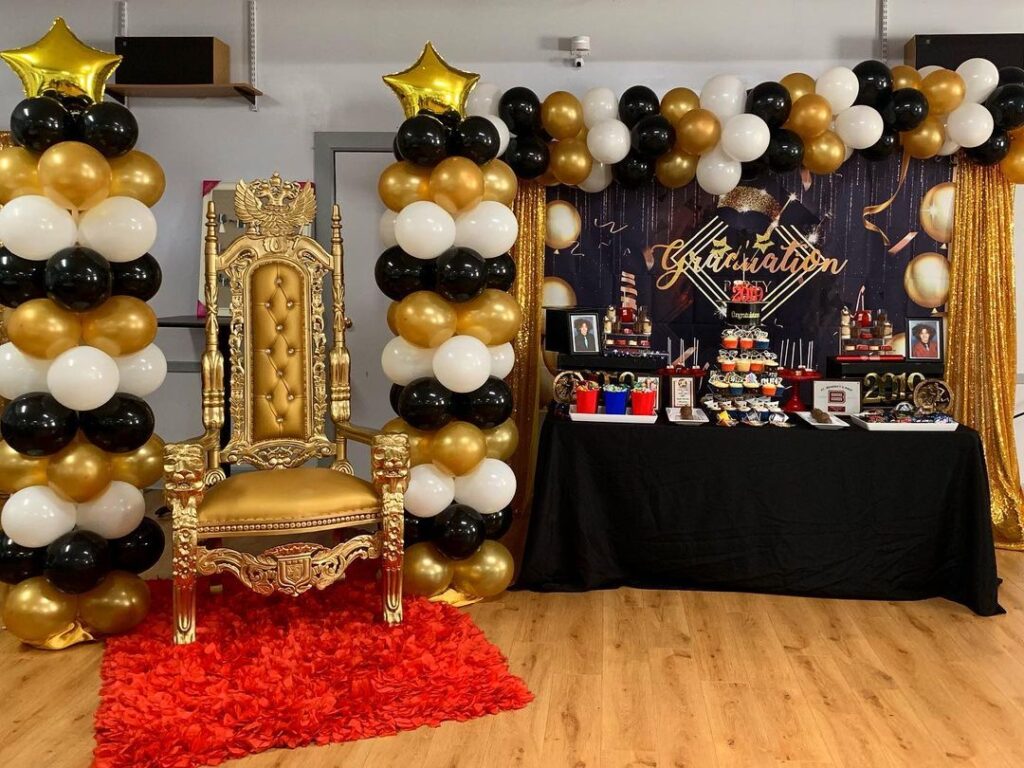 13. Graduation Ribbon
Graduation ribbon looks good in the background. Kraft gift bags will delight your guests.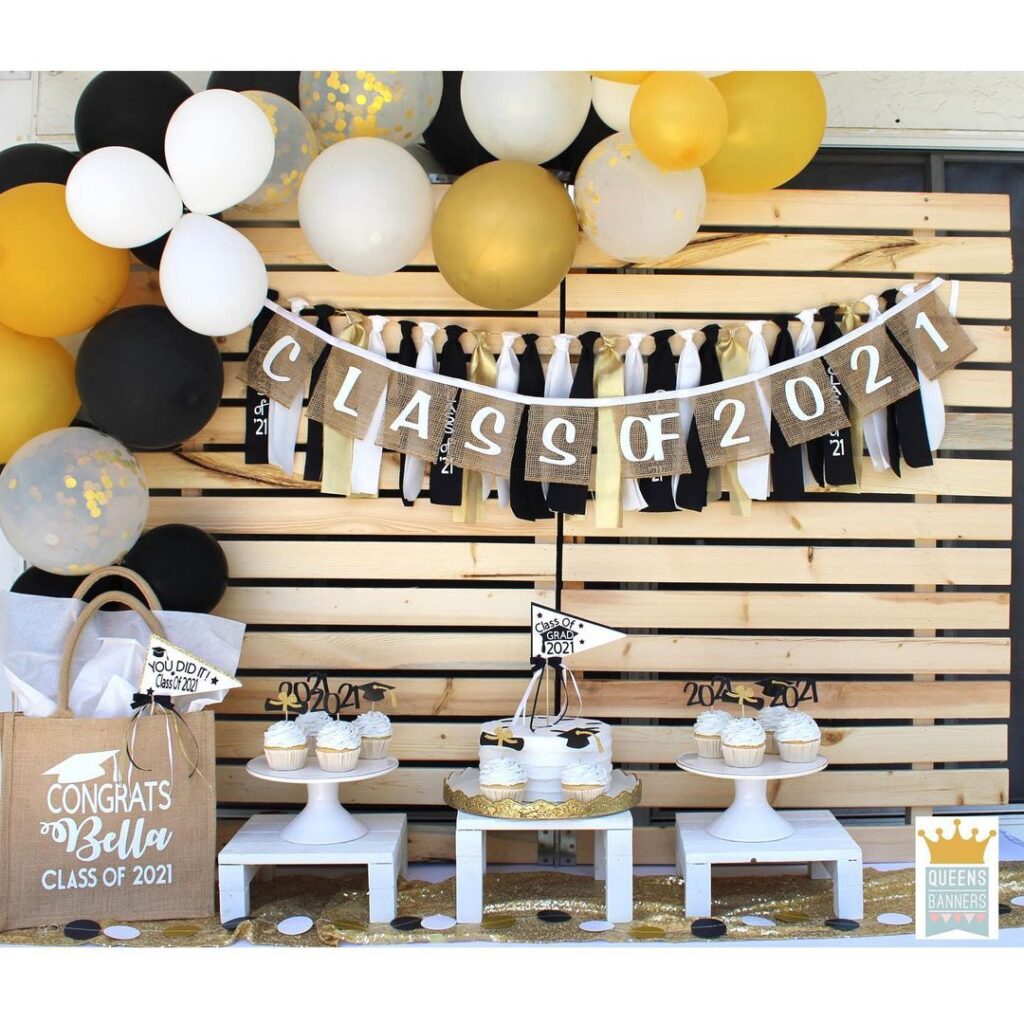 14. Party Decor
You can arrange the party decorations according to the colors the graduated likes.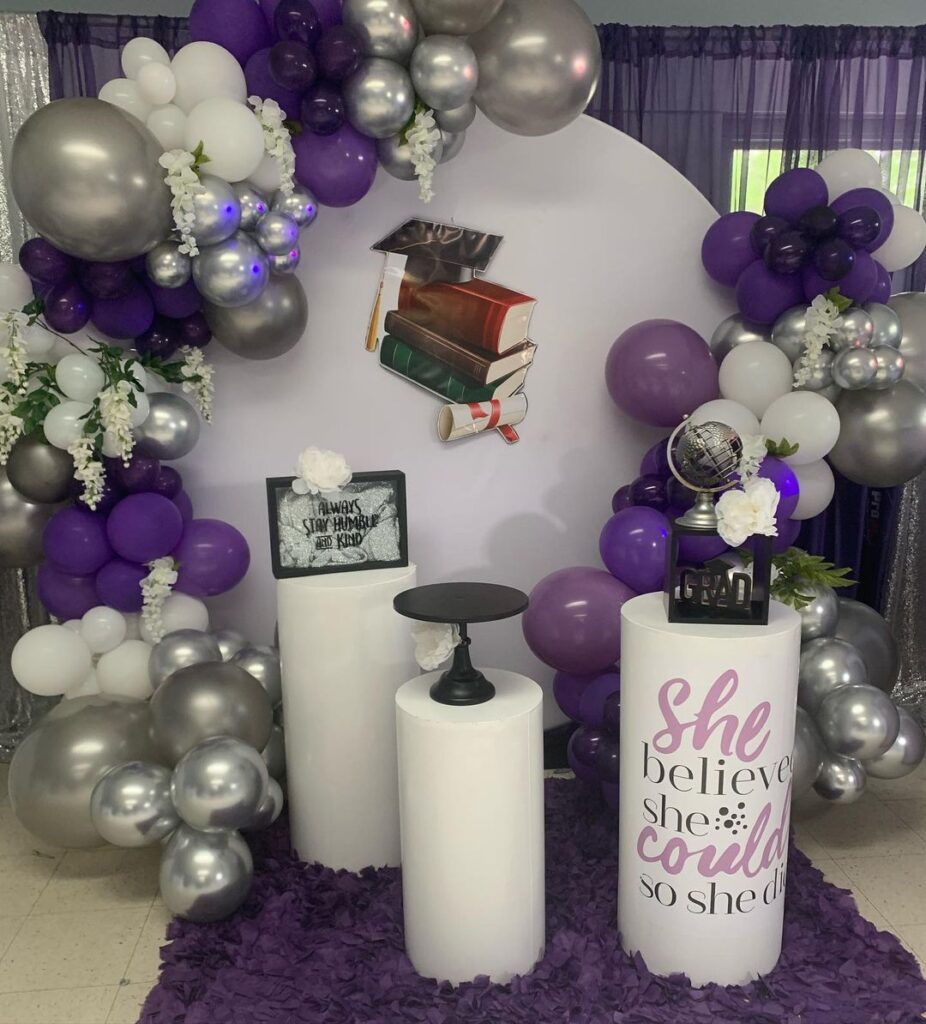 15. Party Snacks
In the graduation party ideas, there is an indispensable criterion. Let's get to the party snacks.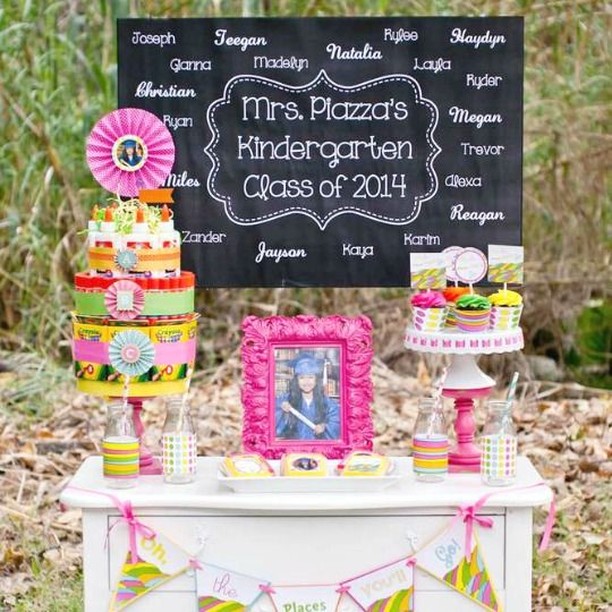 16. Minimal Party
Graduation party ideas don't have to be extravagant. A minimal party can be held at home among the family.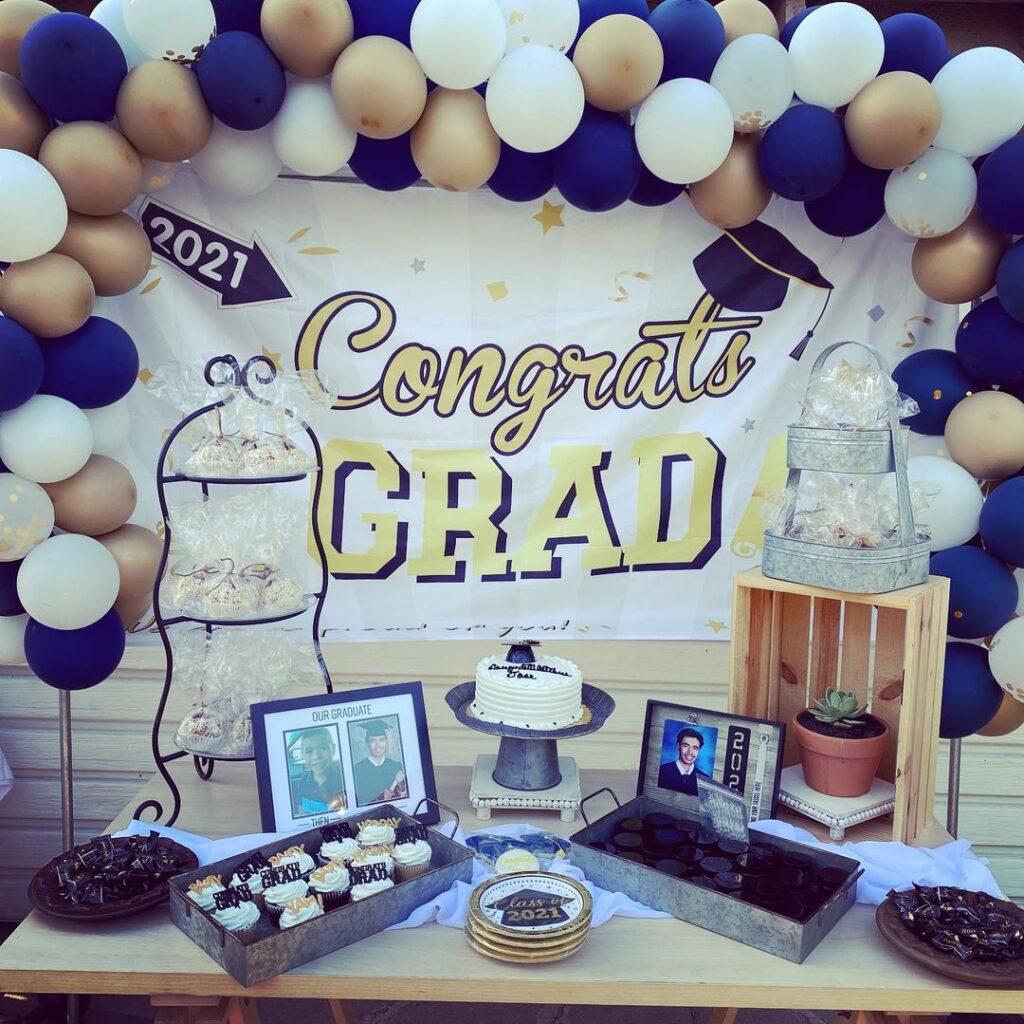 17. Backdrop Banner
Plan a few party games. Even card games like Monopoly can be fun. Evaluate different game ideas from your friends.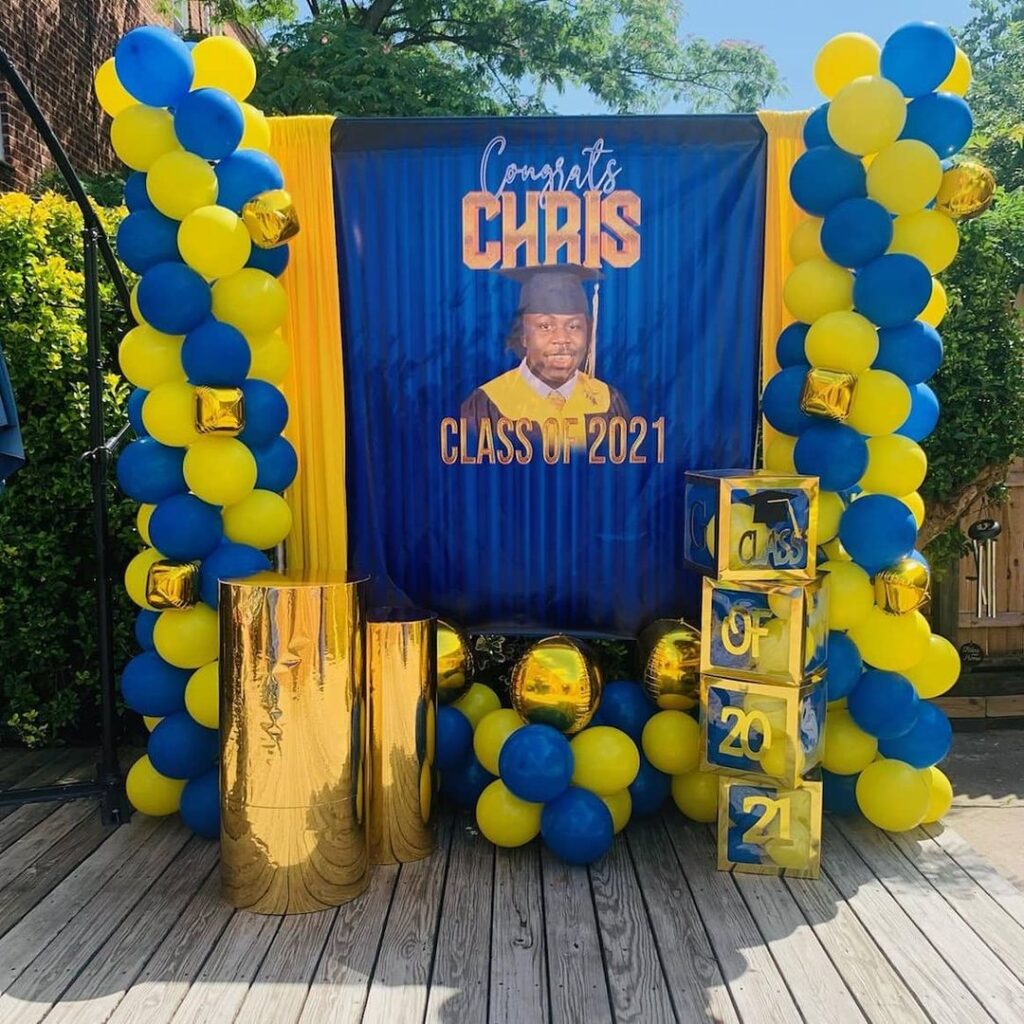 18. Graduation Gown
Graduation party ideas are not without a graduation gown. Graduates and dreamers can be photographed.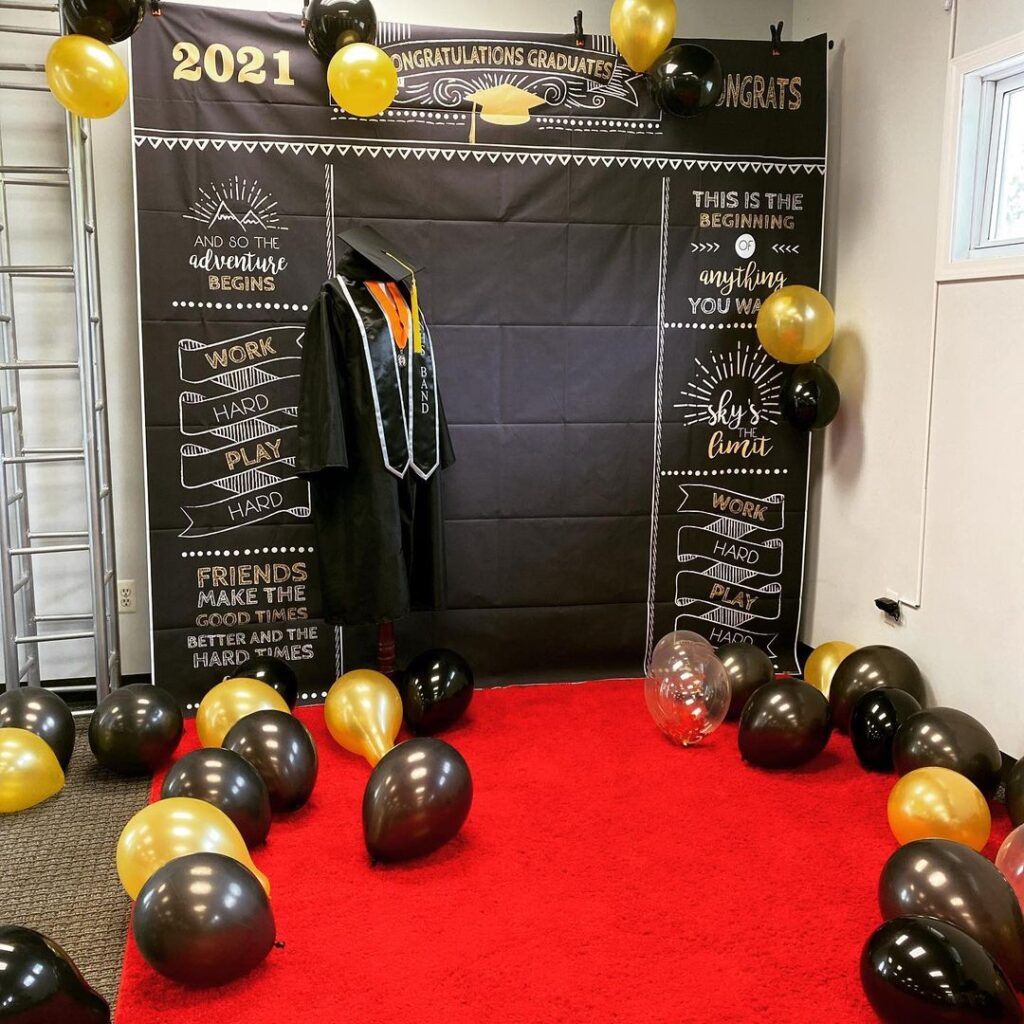 19. Background
Graduation party ideas means always keeping the memories. So it's best to make a photo corner with a little decor. May the memories always remain like that day.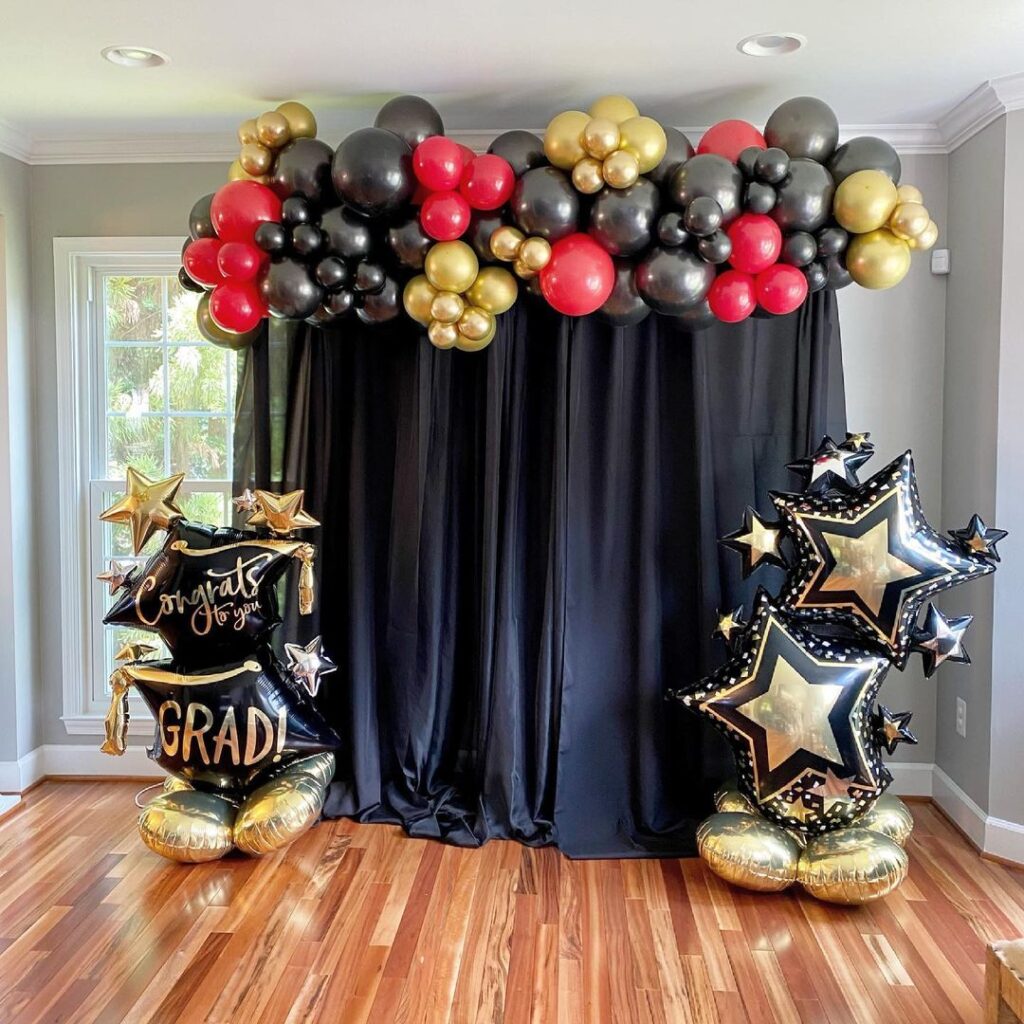 20. Graduation Cake
Wouldn't you like to present a perfect graduation cake for your guests? We left a link to help.
How to make graduation cake?: https://cakewhiz.com/how-to-make-a-graduation-hat-cake/