Shall we organize a Harry Potter birthday party at Hogwarts? The birthday story that started with "I had an idea" continued as follows: The theme of Harry Potter was determined as the concept. Then it focused on important details from the books and movies. With a few details, the doors of a magical world have opened to your home.
Who is Harry Potter?: https://tr.wikipedia.org/wiki/Harry_Potter
Most used colors: Black, red, brown, navy blue.
Most used symbols: Broom, glasses, gown, golden snitch, hat, owl, novel, lantern candle holder, candle, platform 9 3/4.
1. Flying Broom Party
The concept of the Harry Potter birthday party will be familiar, for those familiar with the Harry Potter series. What do you say, let the flying broom party begin?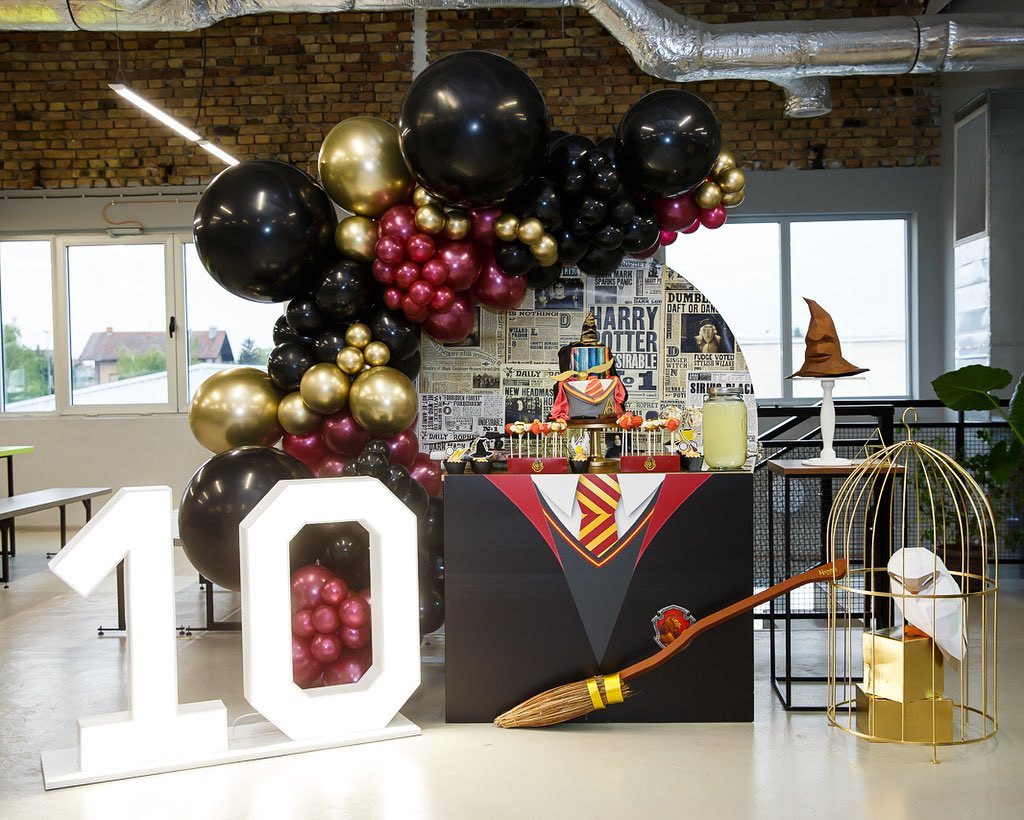 2. Huge Golden Snitch
It is a concept dominated by details such as photo frames, old nostalgic suitcases, golden snitch and novels.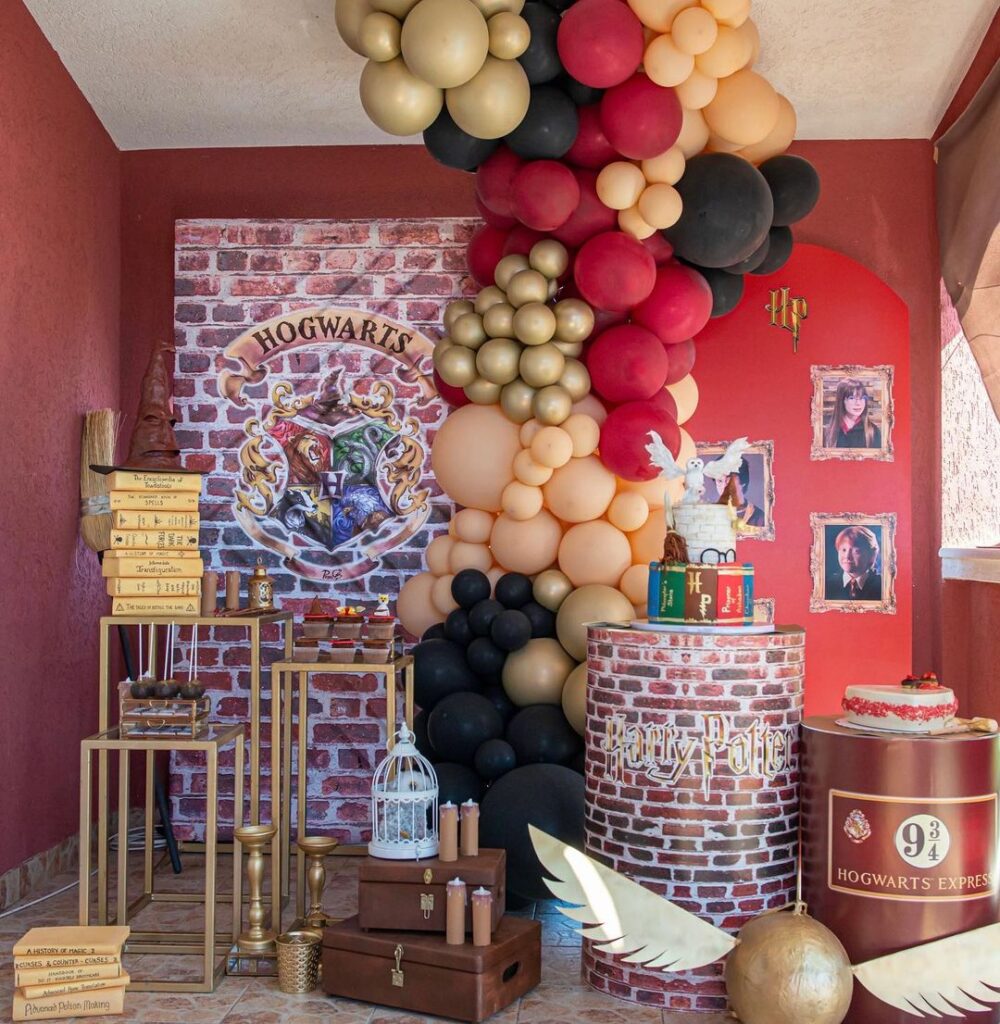 3. Forest and Pumpkin Theme
Isn't it nice to celebrate the Harry Potter birthday party in the forest concept decorated with greens? Very aesthetic and charming!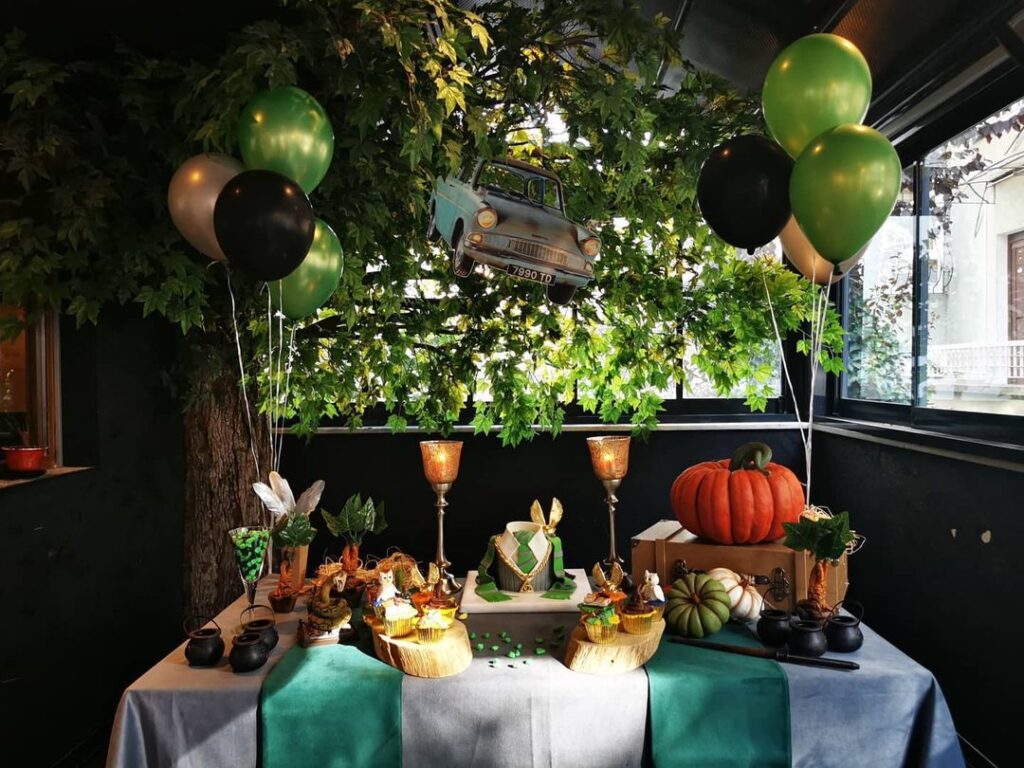 4. Party in The Library
Harry Potter birthday party at the library. Birthday owner Harry will love spending time in the library.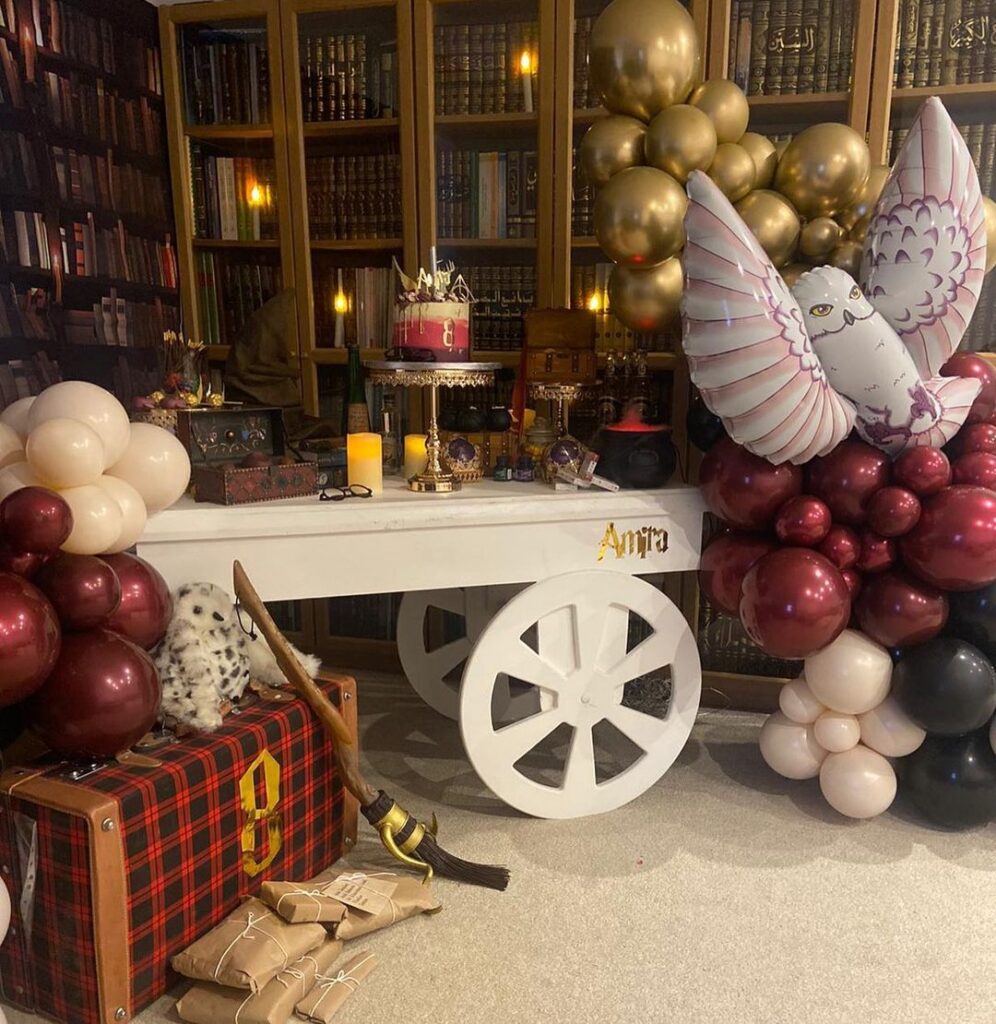 5. Unique Harry Potter Birthday Party
Wouldn't it be nice to be photographed in front of the Harry Potter movie poster? It will look very stylish while sitting on the seat.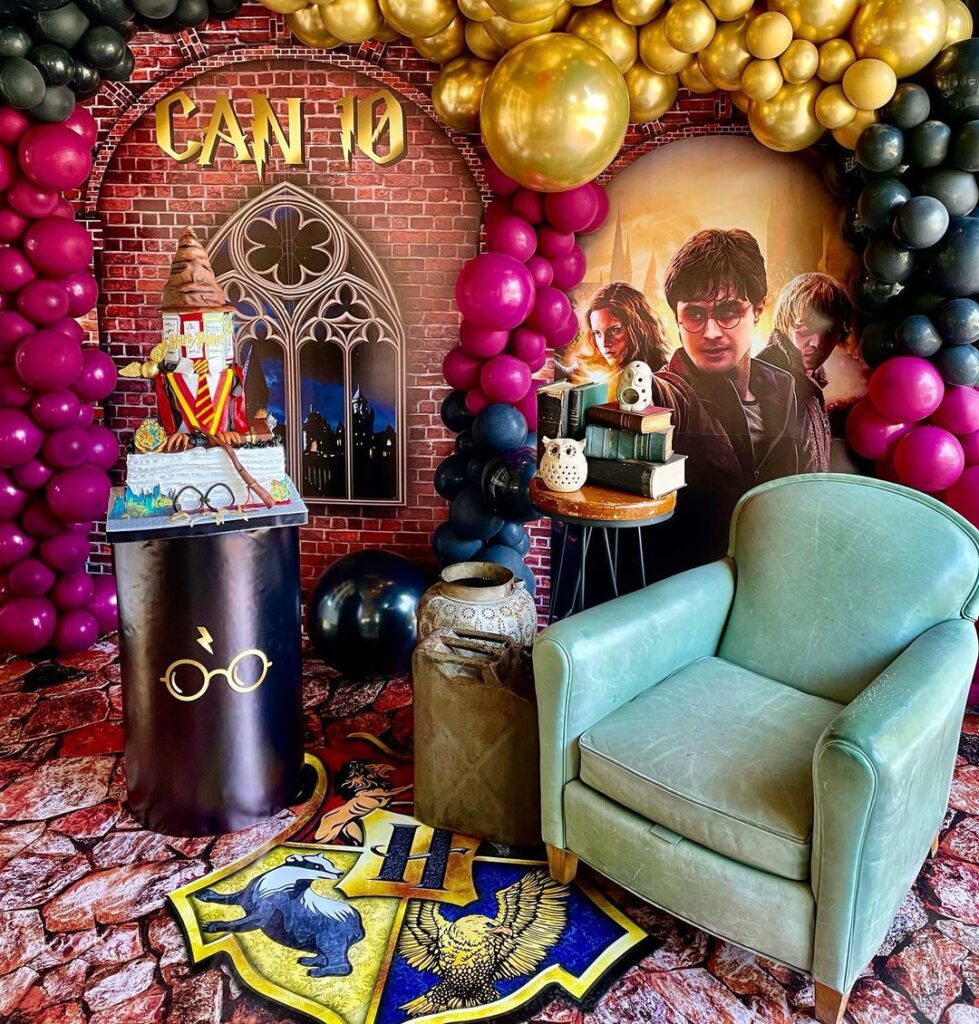 6. Baby Harry Potter and Friends
In Harry Potter birthday party, a golden snitch floating around can brighten your day. Having the golden snitch in the form of chocolate is a delicious idea.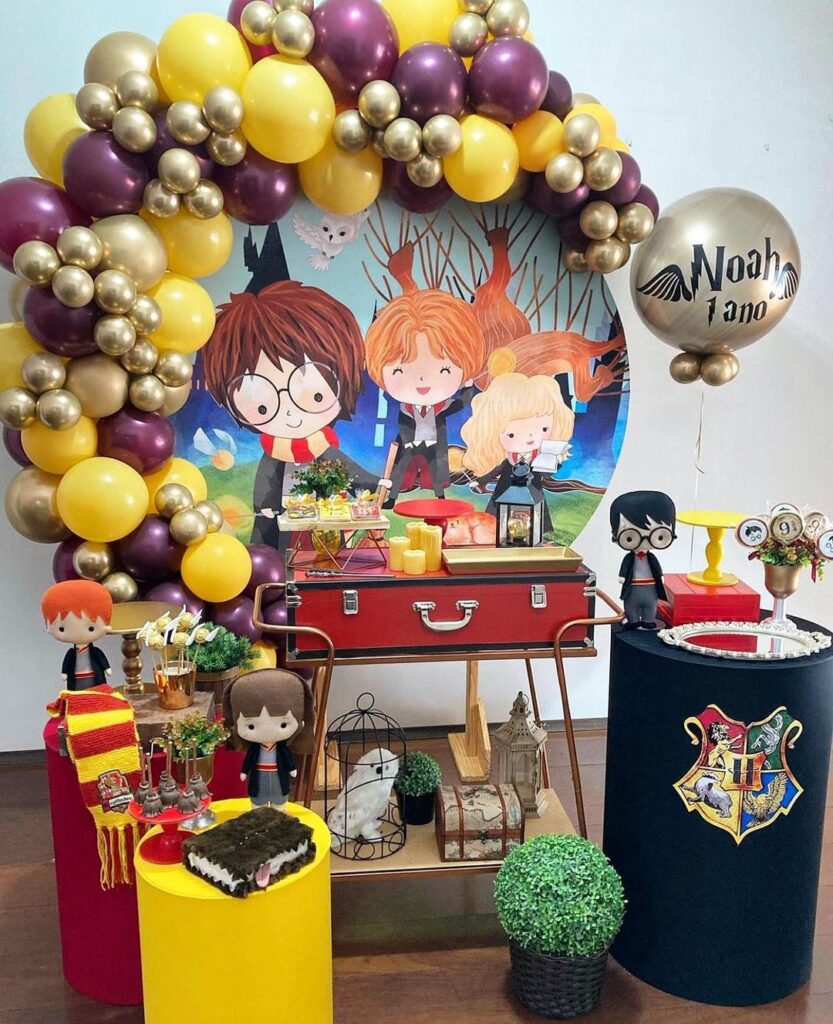 7. Lots of Candles
This Harry Potter birthday party is no ordinary birthday party as you might think. Rather, it's a wildly designed, super fun Harry Potter themed party.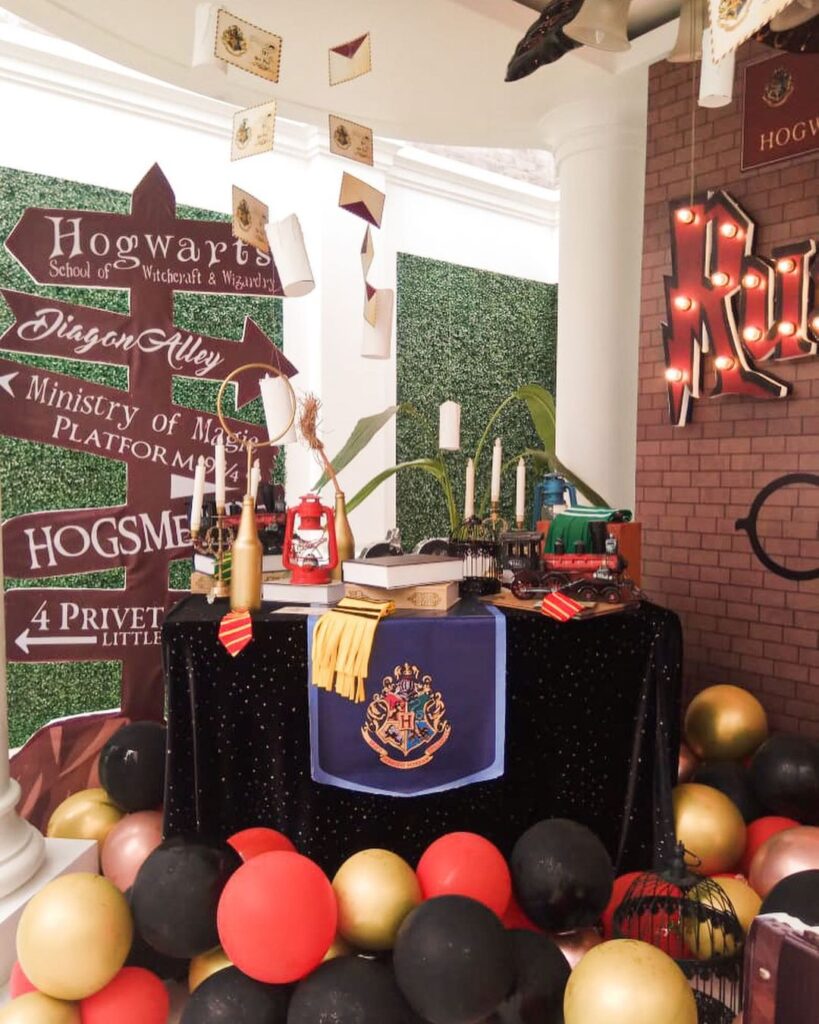 8. Platform 9 3/4
At the Harry Potter birthday party, there must be a magic platform: London, Platform 9 3/4. The platform where the famous Hogwarts Express departs. Welcome to the world of wizards!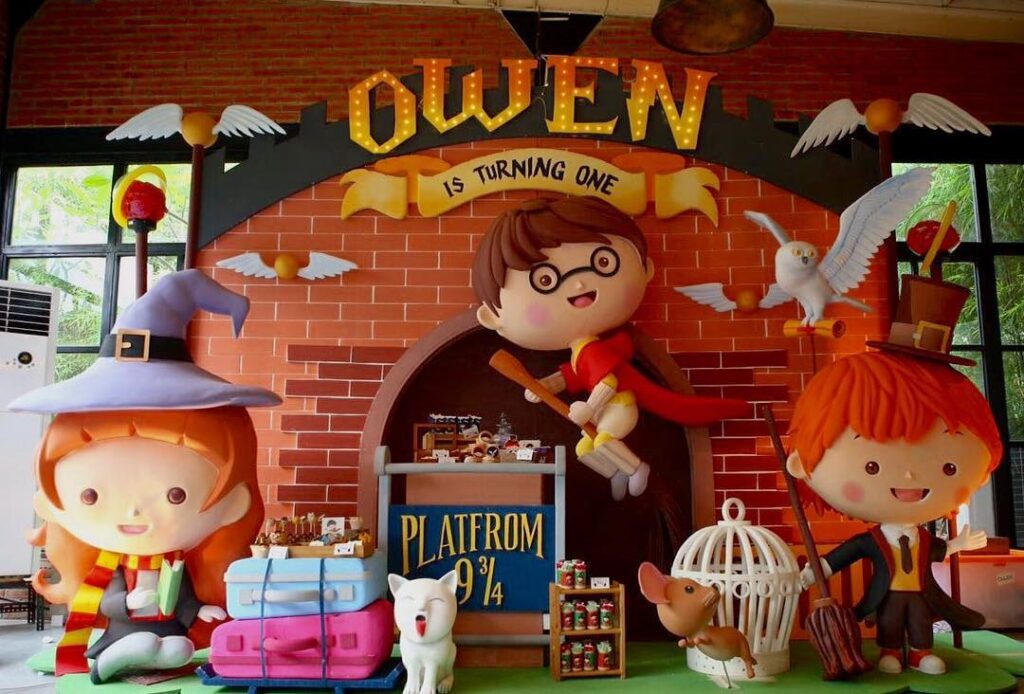 9. Colorful Balloons
Isn't it fun to have a lot of balloons at the birthday party? Lots of colorful balloons!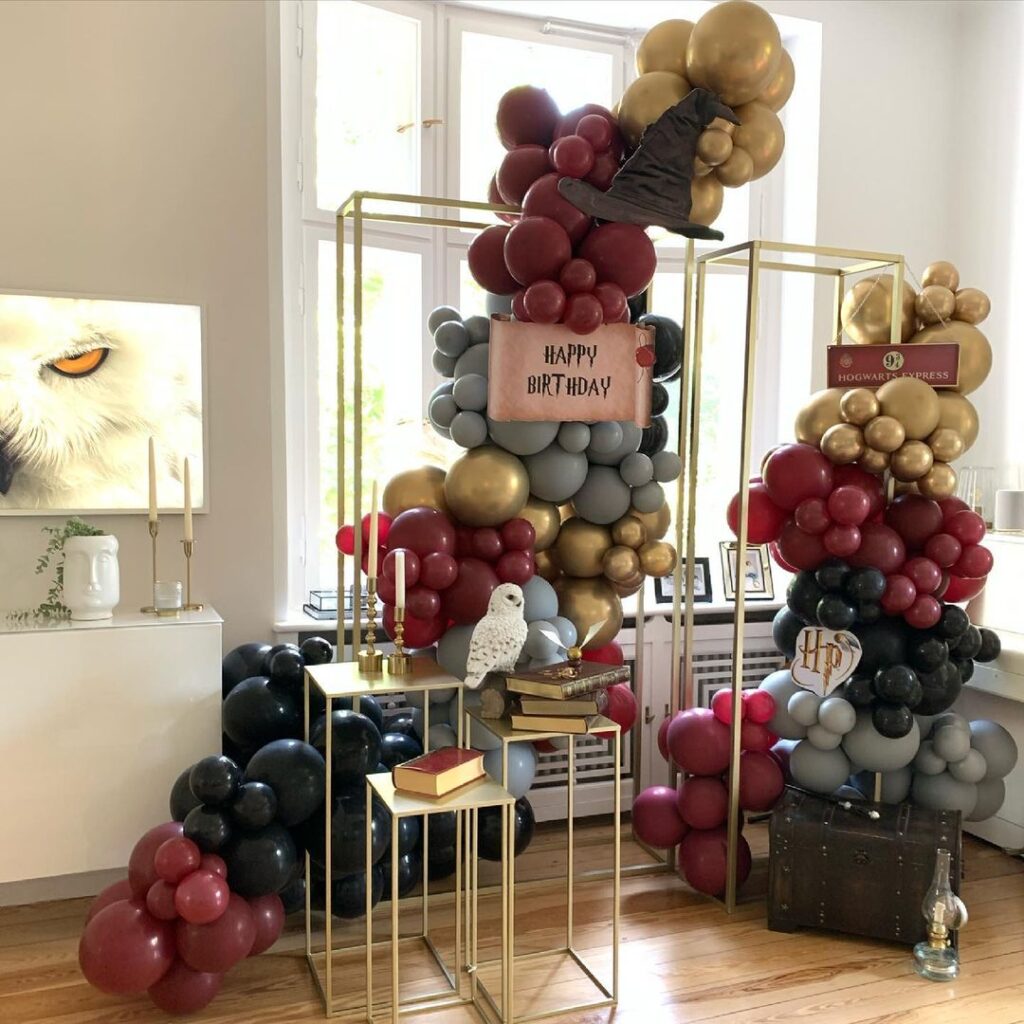 10. Hogwarts Backdrop Banner
It will look stylish if you hang a movie poster on the back while setting up the table. Hogwarts School is a good idea.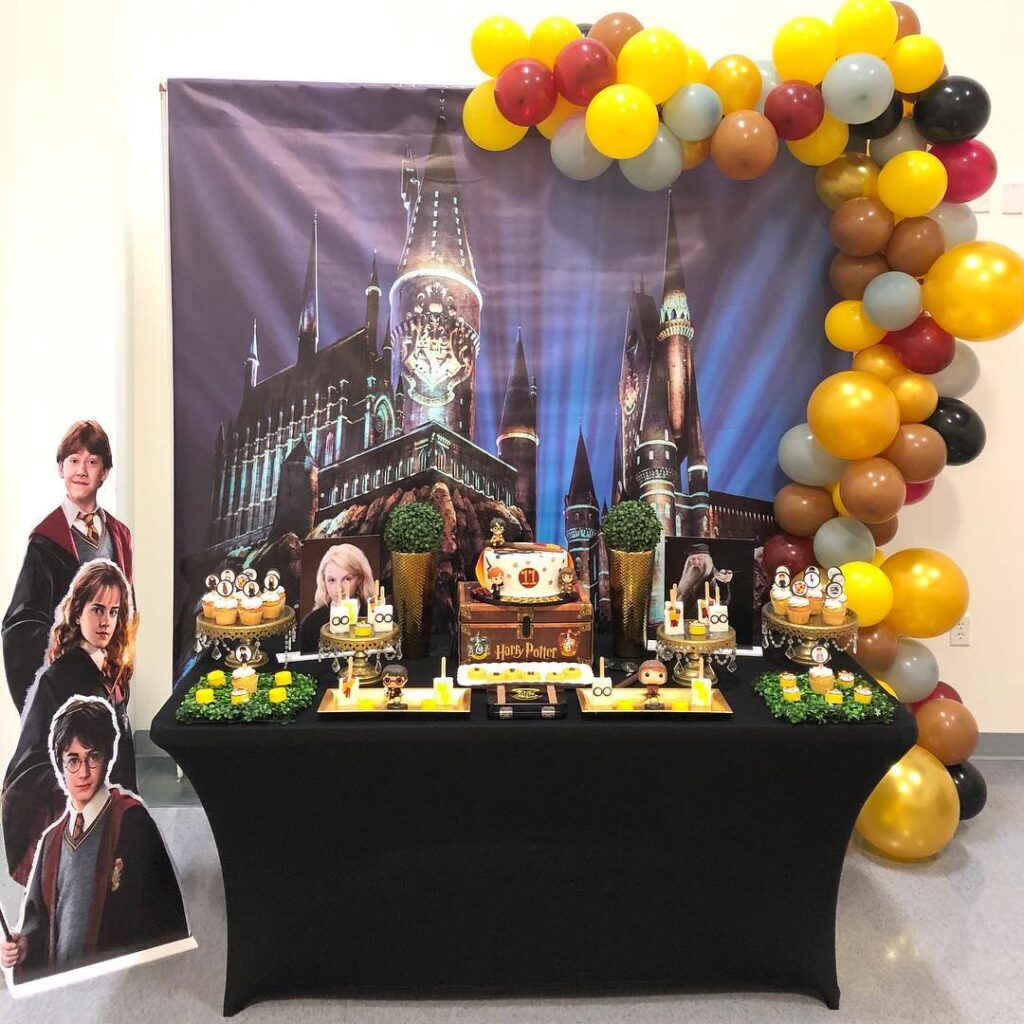 11. Owl Detail
Owl mail arrived for Harry Potter birthday party. Hedwig, who delivers gifts in the mail, is always our best friend. Hedwig is Harry Potter's owl.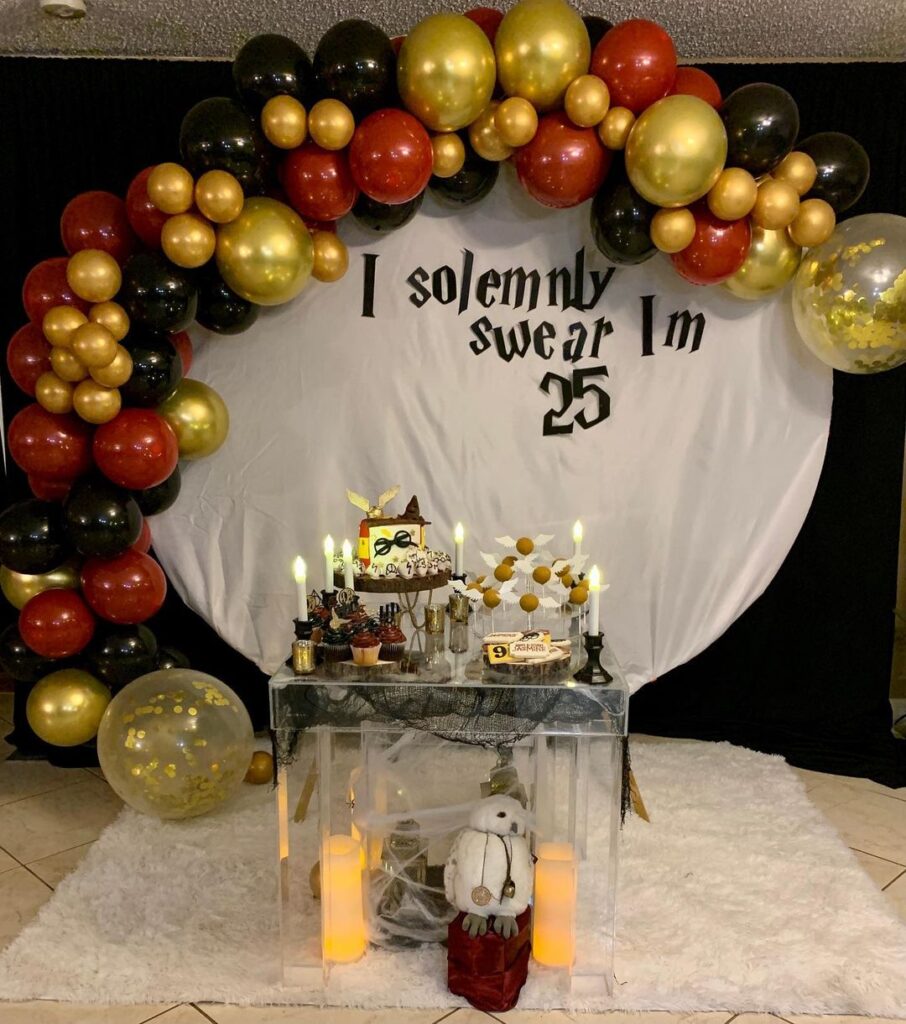 12. Harry Potter's Logos
The best Harry Potter birthday party you've ever seen, probably. This surprise party will blow your mind!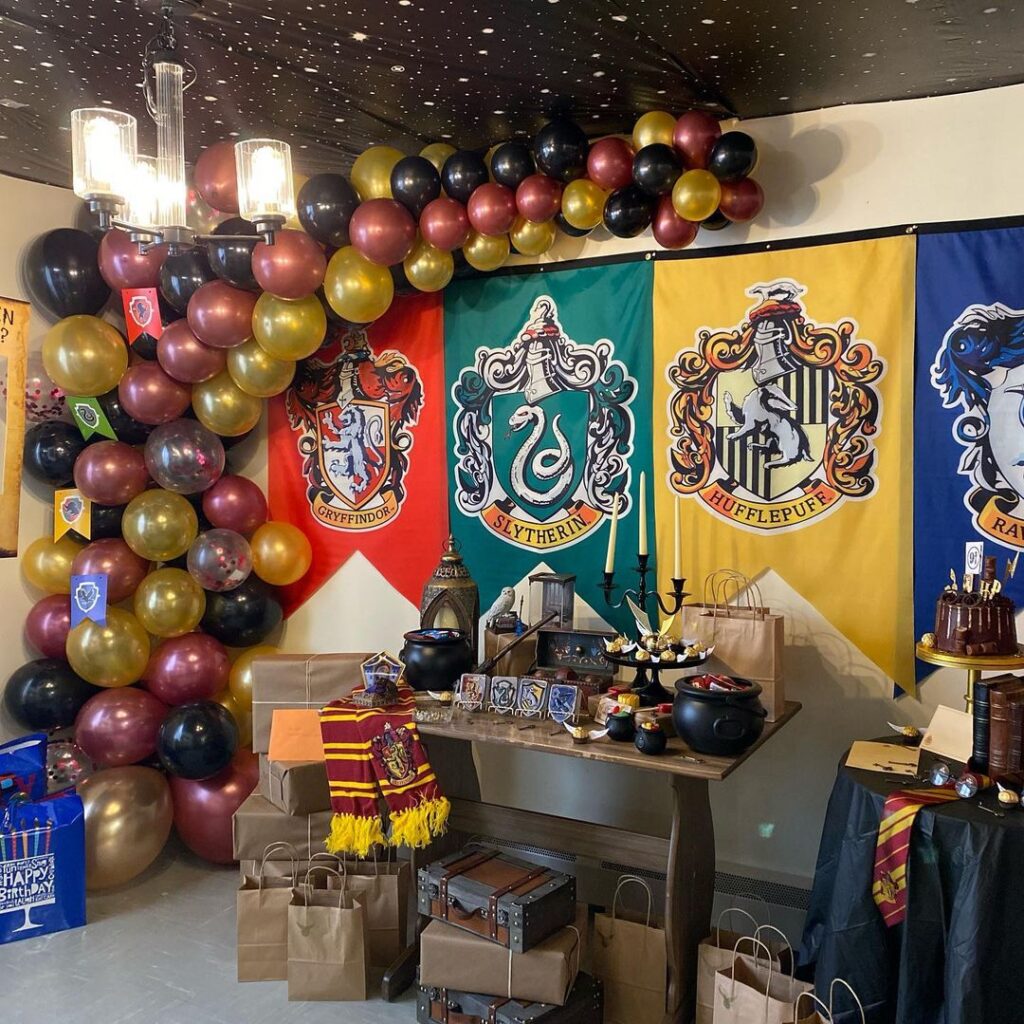 13. Garden Celebration
Have the Harry Potter birthday party in the garden. Harry Potter says: "What a lovely place to be with friends!" Great movie line!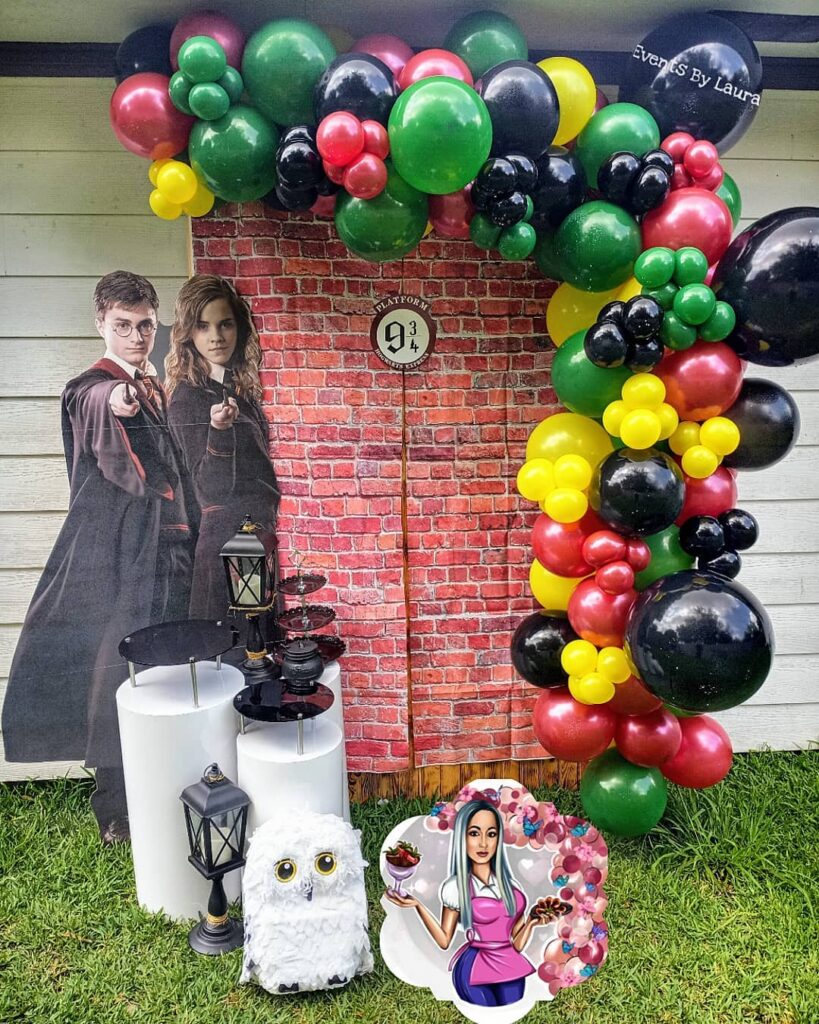 14. Lantern Candle Holder
The goal at Harry Potter birthday party is to recreate elements from the movie and the book and make her feel like she's stepping into a magical world, not her home.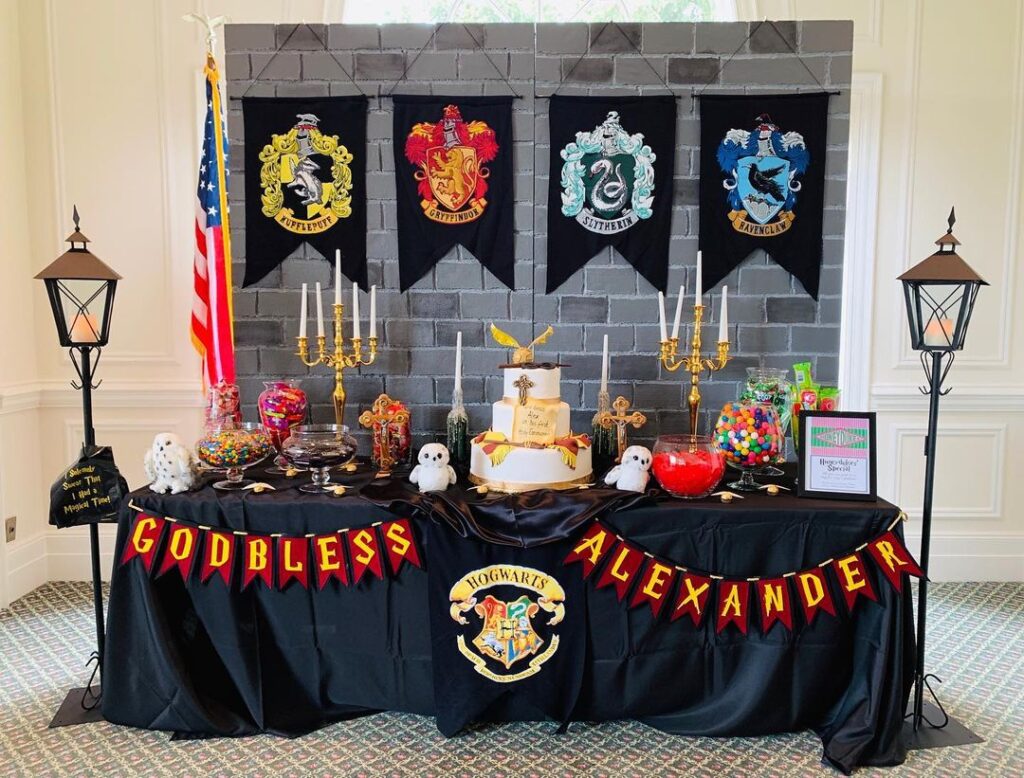 15. Background
You can use many symbols related to the Hogwarts magic world.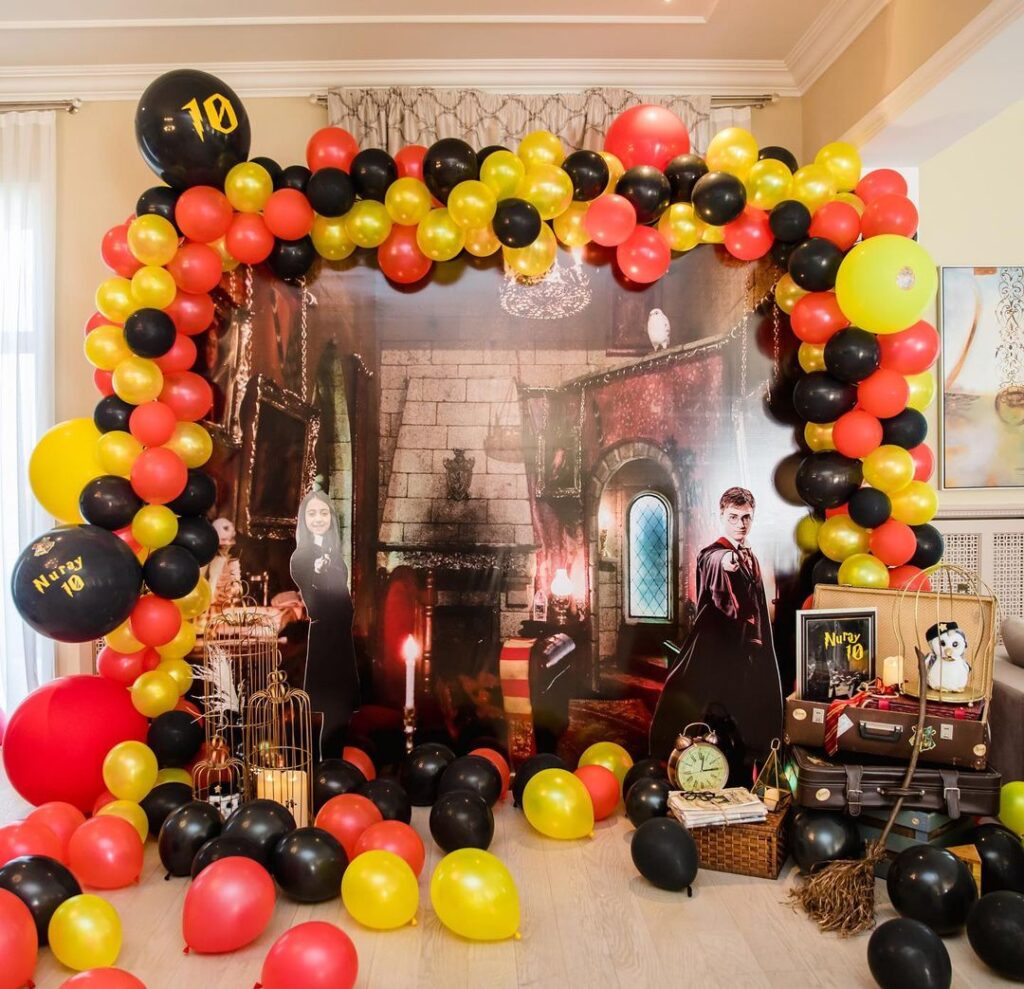 16. Birthday Party Snacks
You can use things like letters, symbols, numbers, complex spells in the decor.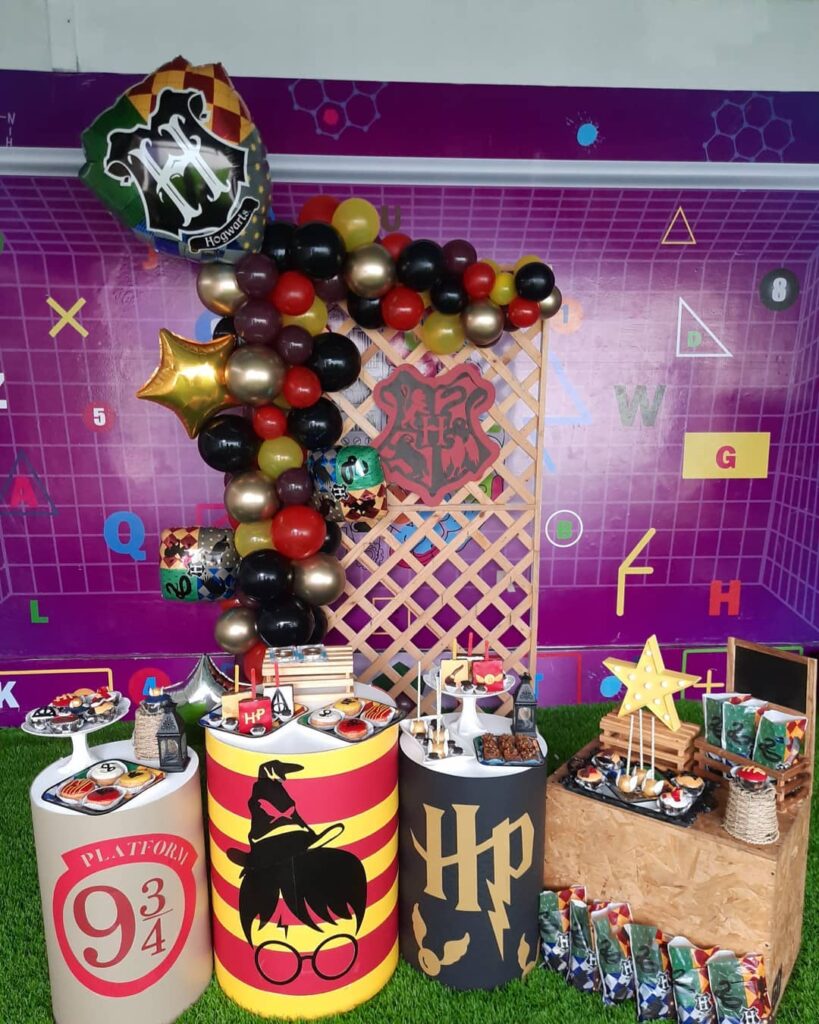 17. Bar Area
You can present gifts and party snacks to your guests on top of the towers.
Have you reviewed 20+ Best Minecraft Birthday Party Ideas of 2021?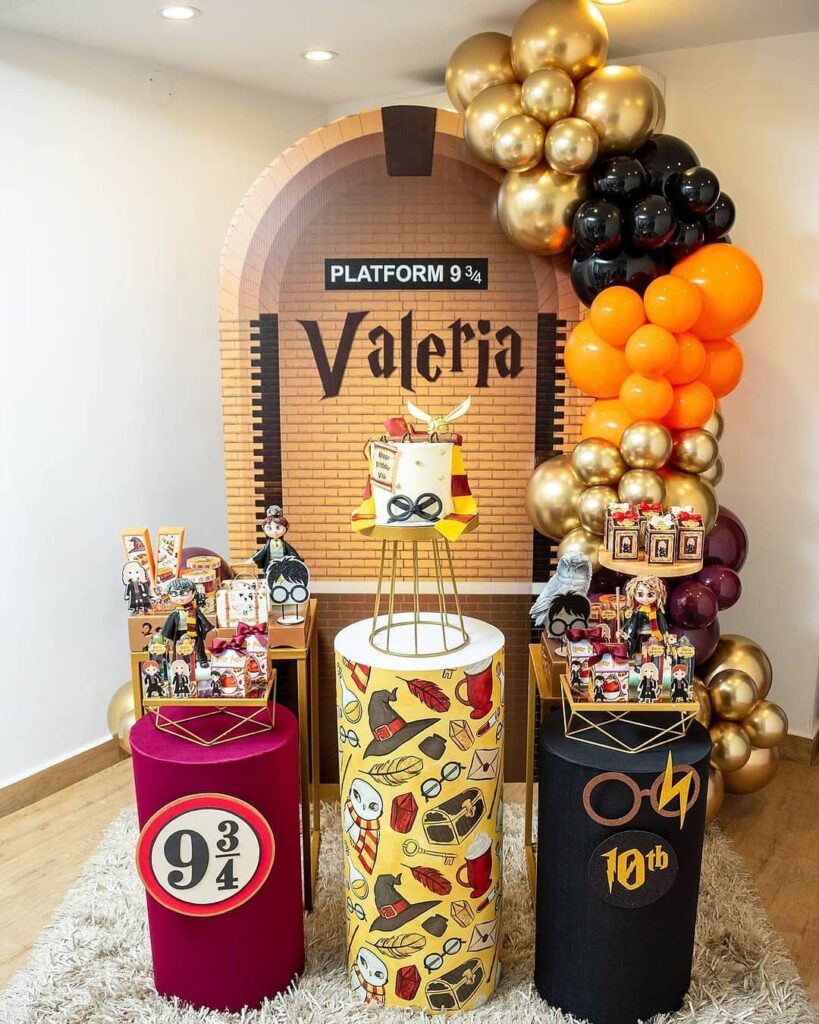 18. Dark Party
This Harry Potter birthday party is different. Harry tells Voldemort: "Happiness exists even in the darkest of times. Just don't forget to turn on the light."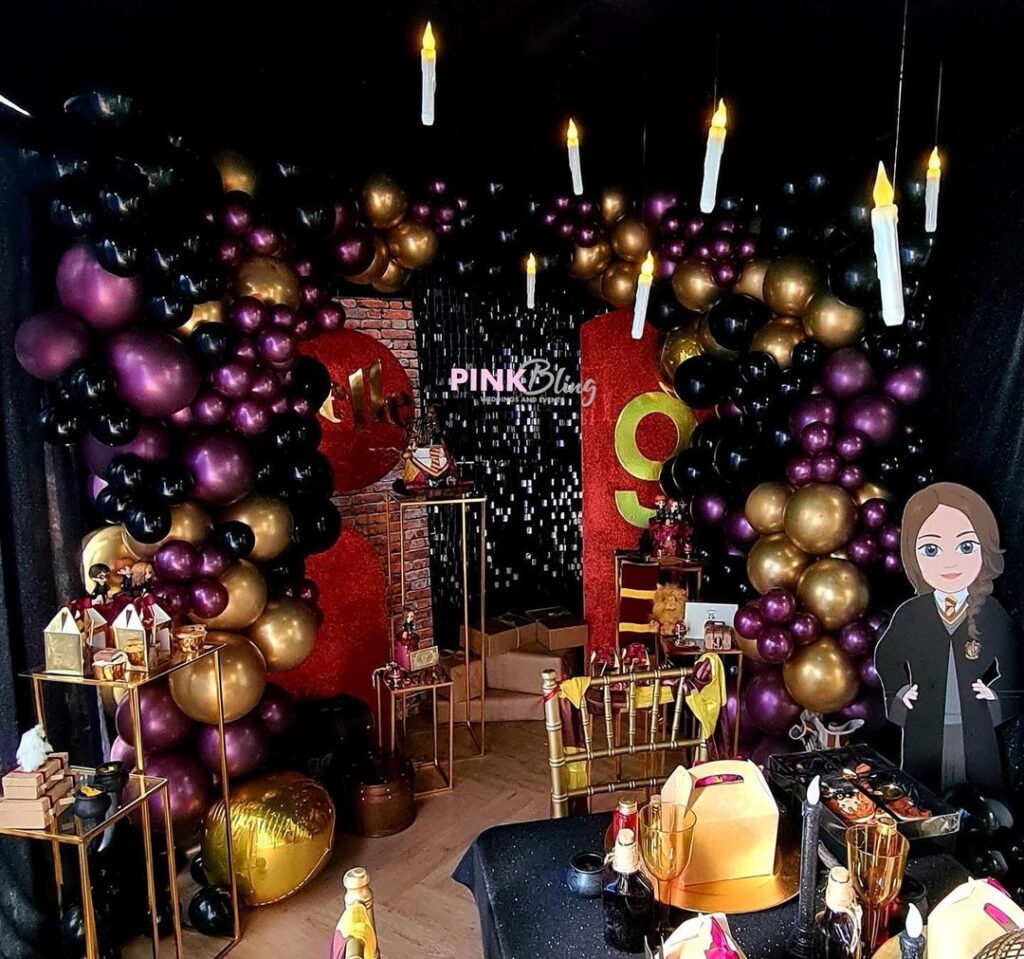 19. Table Setup
Big table in the garden and lots of snacks, gifts. We can already predict that it will be a very nice birthday party.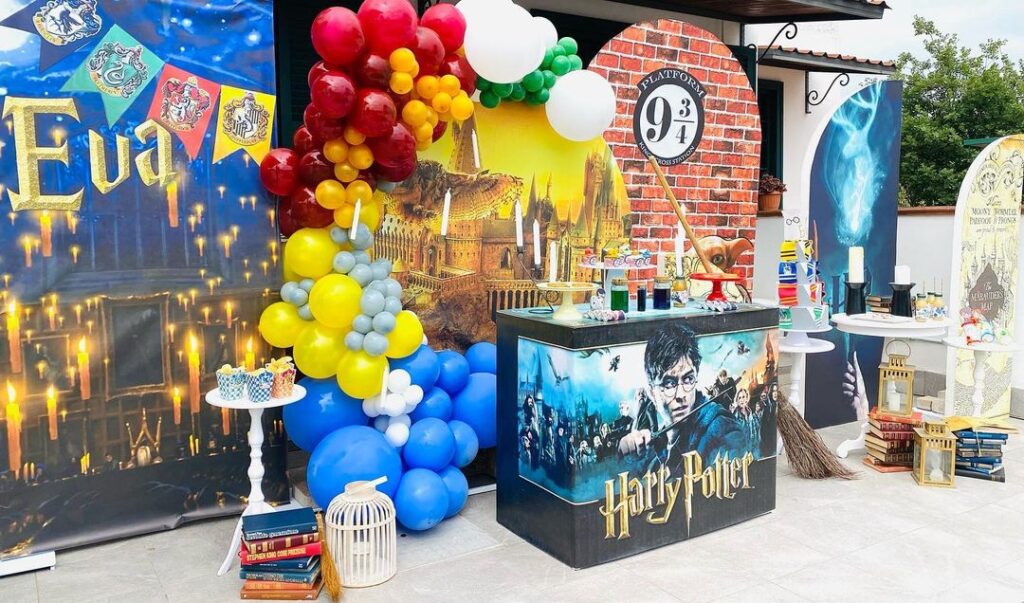 20. Harry Potter Birthday Cake
Here's a Harry Potter birthday party cake decoration idea for a single layer round cake. The golden snitch and glasses details look fascinating.