Every birthday is special and we all want it to be memorable birthdays that make you laugh. Different birthday concepts give us happy and unforgettable moments. One of the most beautiful birthday concepts of 2021 is the "lemon birthday party ".
The yellow color is of Fun, Energy, Interest and Joy! Are you ready for some fun? 
1.Birthday Invitation
An lemon birthday party invitation is a memorable for your birthday .You can make a remarkable invitation that fits this concept. It is mostly using colors is  yellow and white 🙂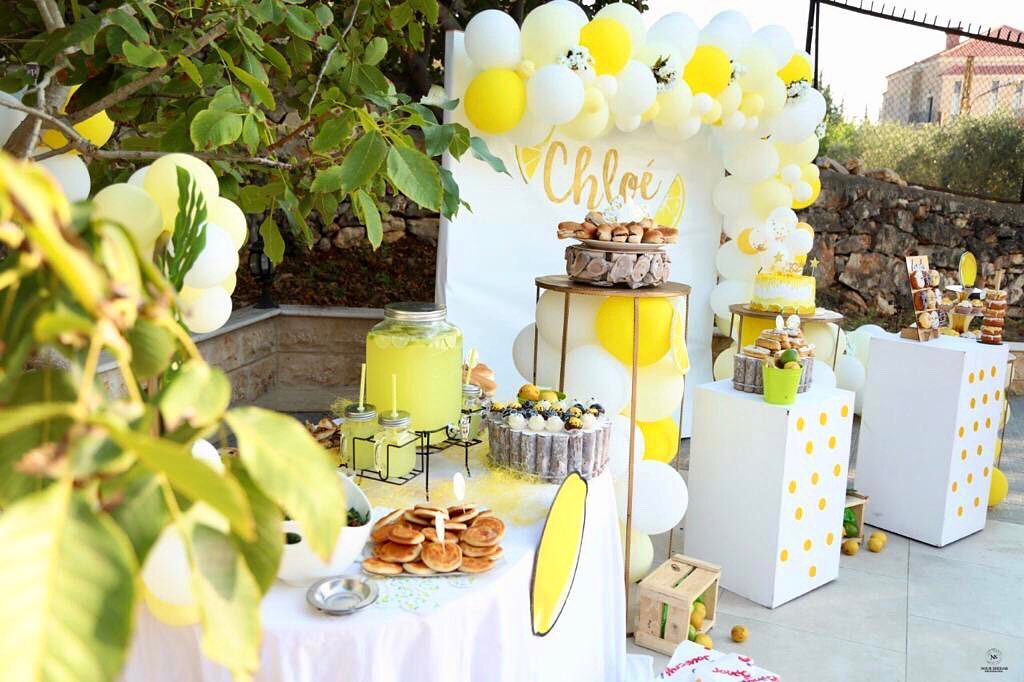 2.Lemon Theme Birthday Cake
You start with the fresh taste and energy of the lemon birthday party cake. You can choose a colorful cake inside like the outside. Who would not want to a lemon slice of birthday cake?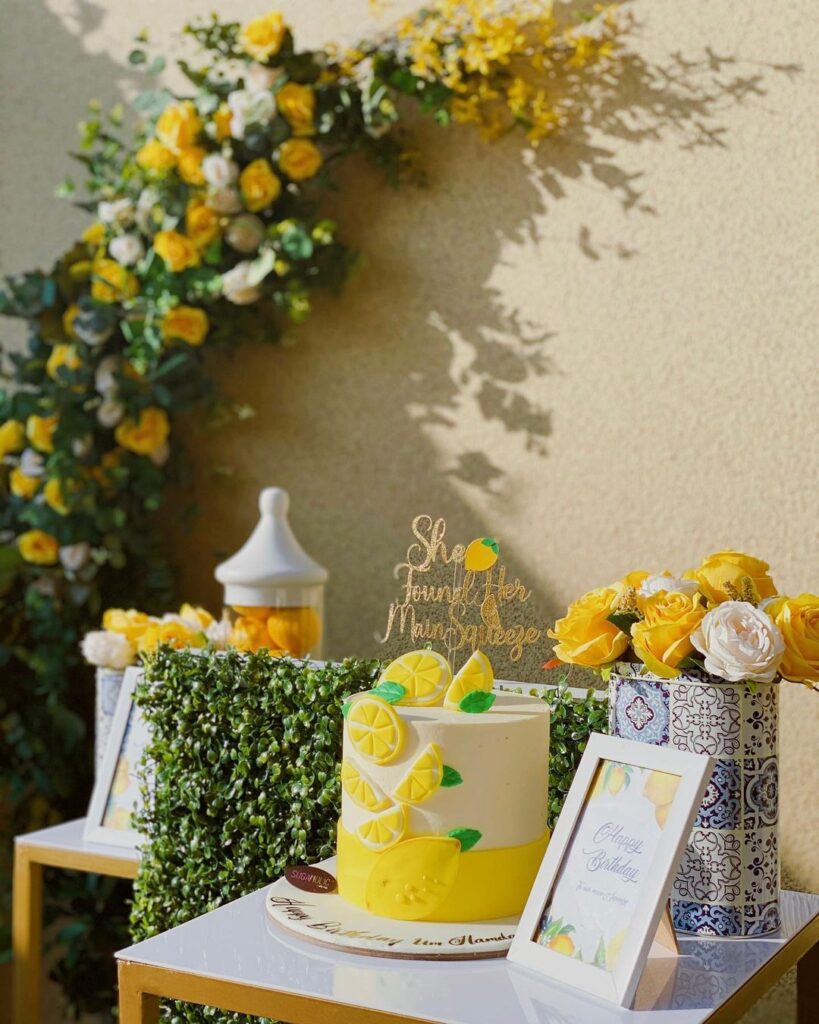 3.Big Yellow-White Balloons
How cool is this balloon entrance? Colorful and shaped balloons are indispensable ornaments of every party. Balloons will add energy and fun to your lemon birthday party, you can use lemon balloons prepared on transparent and white balloons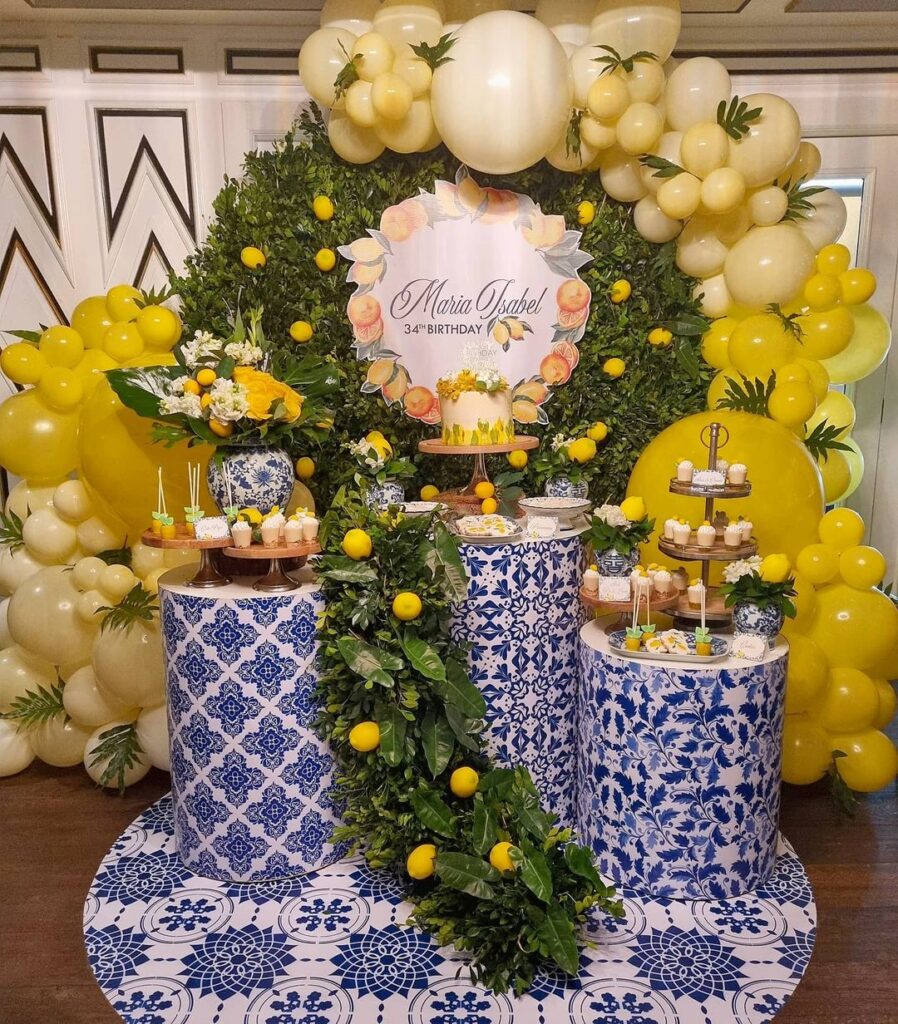 4.Unique Lemonades
Kids know that the best drink is a glass of ice-cold lemonade . You can surprise your guests with a variety of lemonade at lemon birthday party; strawberry lemonade,watermelon lemonade,peach lemonade,lavender lemonade etc.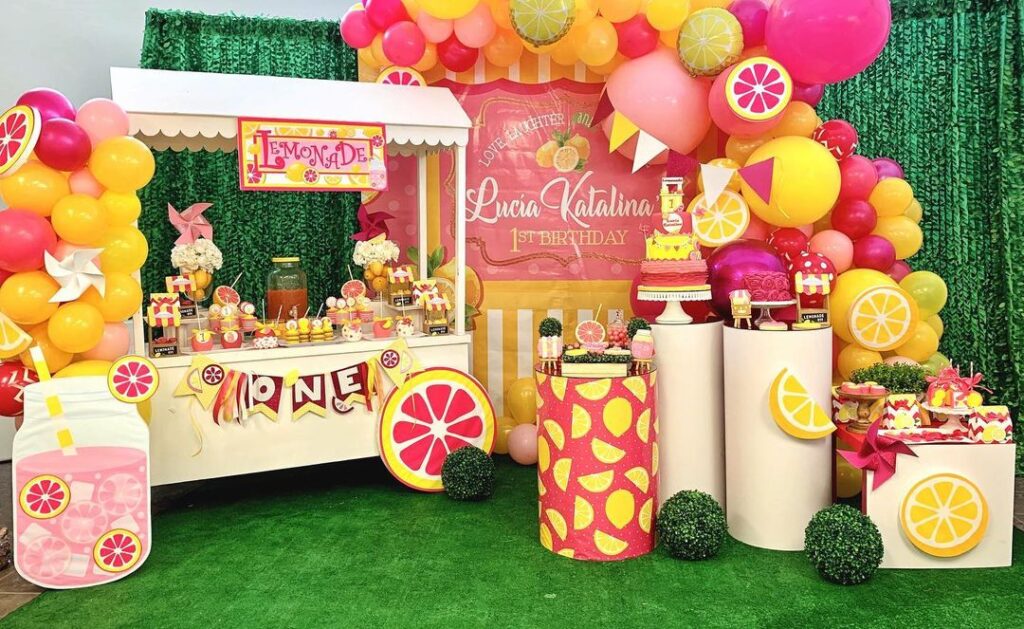 5.Lemon Shaped Sweet Cookies
The most must of lemon birthday party of course cookies! You can decorate it with small lemon details in various colors
6.Flower Wall Set Up
Let's start with these gorgeous florals . The wall is for amazing pictures .You can take great photos with your guests ,  lemon birthday party photo point is right here!!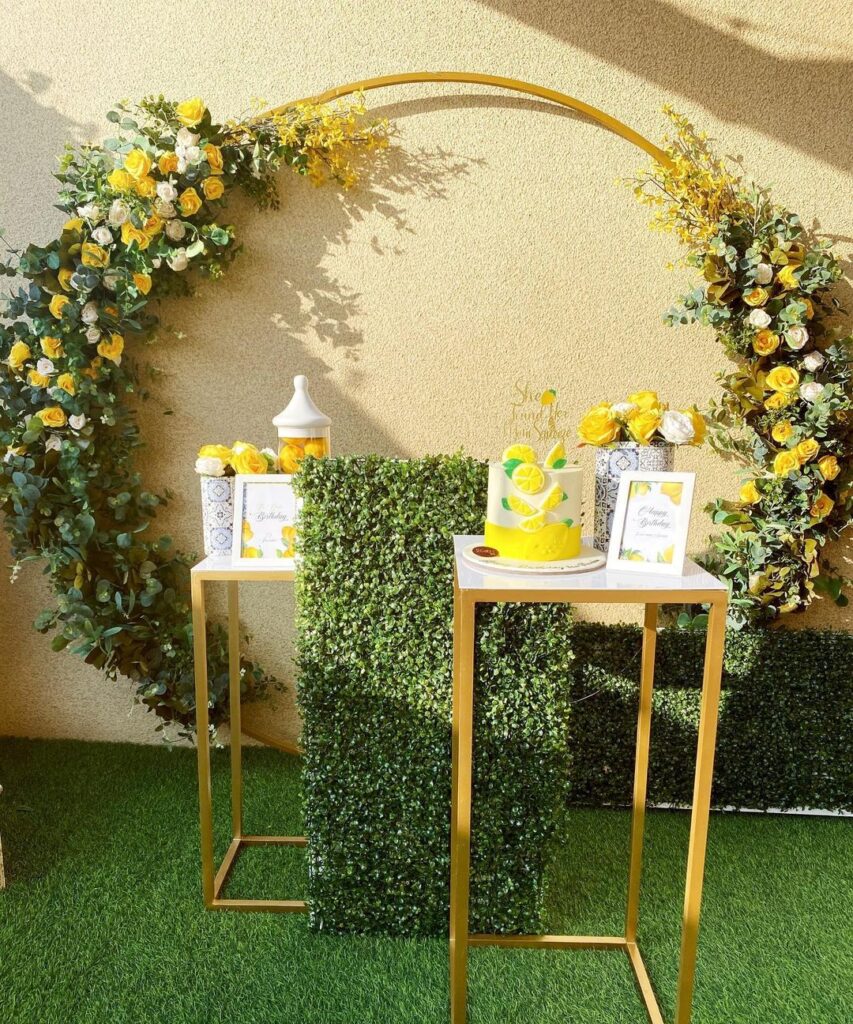 Short break: You can check our posts: 20+ Best Baby Girl 1st Birthday Themes 2021
7.Must-Have Pinata
Time to eat sugar children ! For a lemon birthday party to be perfect, the most important preparation after decorations is the entertainment of your party. We recommend you to use the pinata, one of the most popular party entertainment in other countries, for your child's birthday. A lemon shaped pinata is the favorite game of this party !
8.White Bounce House
Can't have a lemon birthday party without a white bounce house! Jump safely and make lemonade!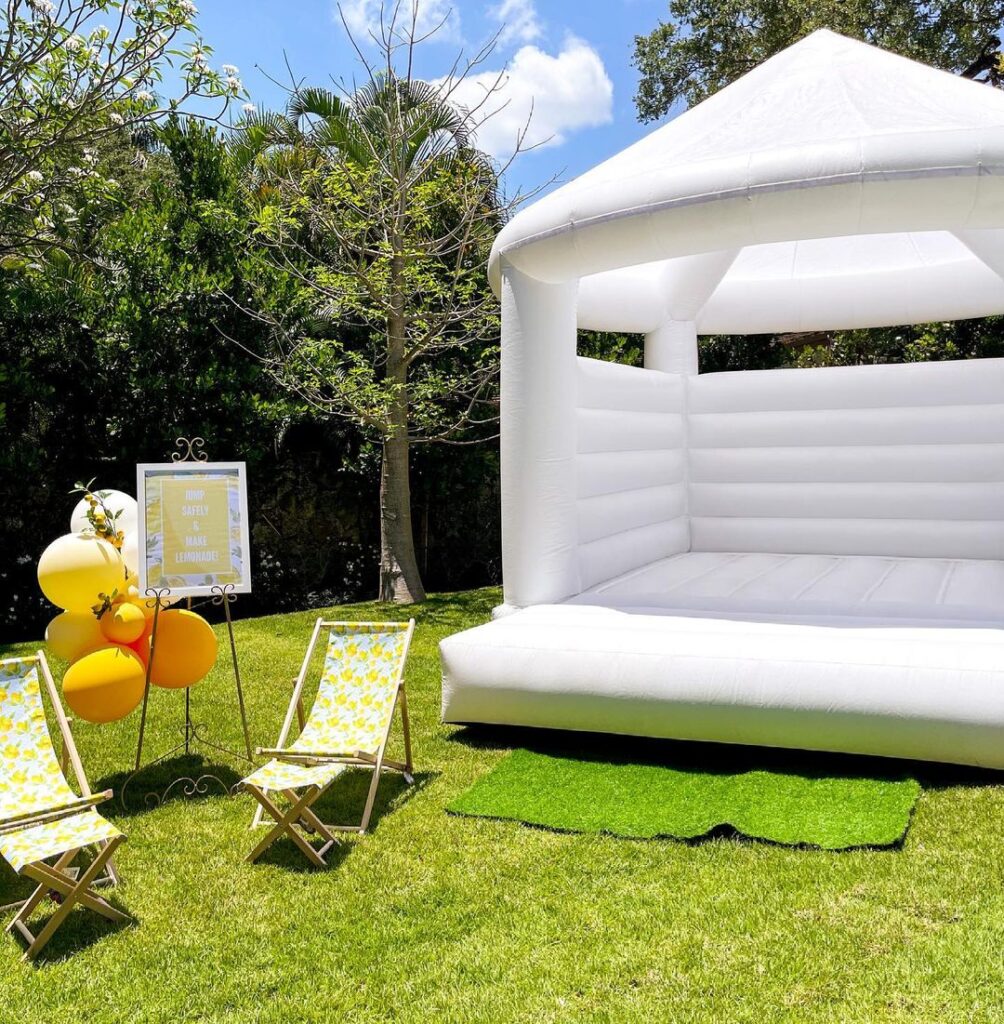 9.Lemon Theme Table Decorations
We have forks, knives and napkins to keep our table organized. Using shades of yellow and green, of course, brings your event one step closer to being your child's dream lemon birthday party.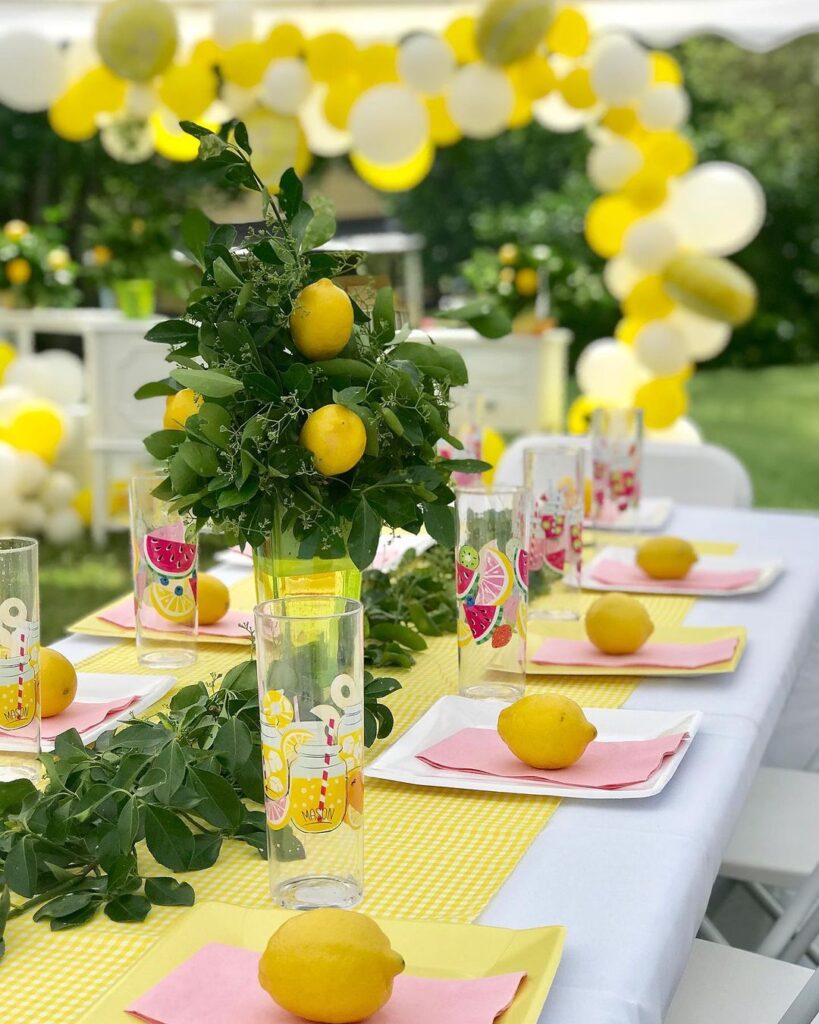 10.Colorful Straws!
Fun color combo on these lemon straws! It is an indispensable lemon birthday party product for your birthday parties. You can combine it with other solid color party napkins.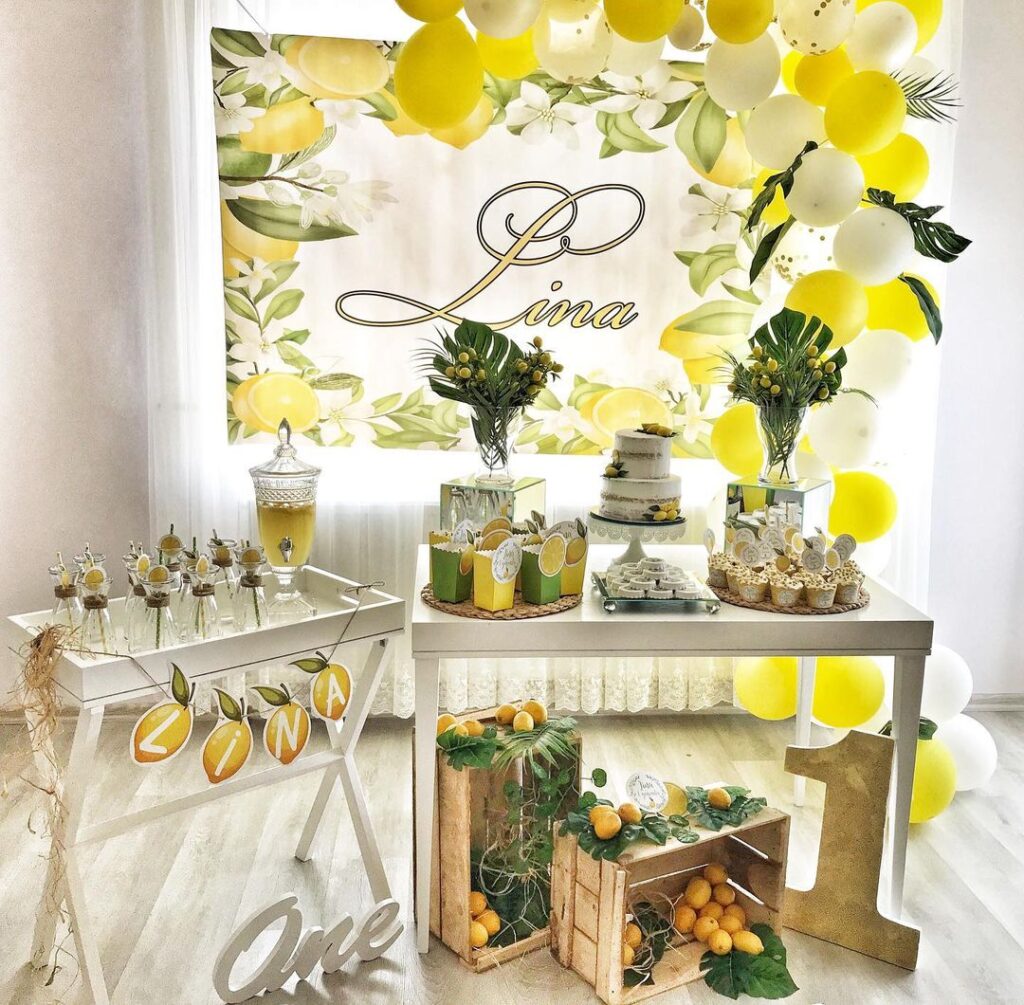 11.Lemon Theme Party Accessories
Our suggestions that will spark the lemon birthday party are;
Preparing various party accessories before your birthday party! We recommend that you buy lots of fun hats and party glasses.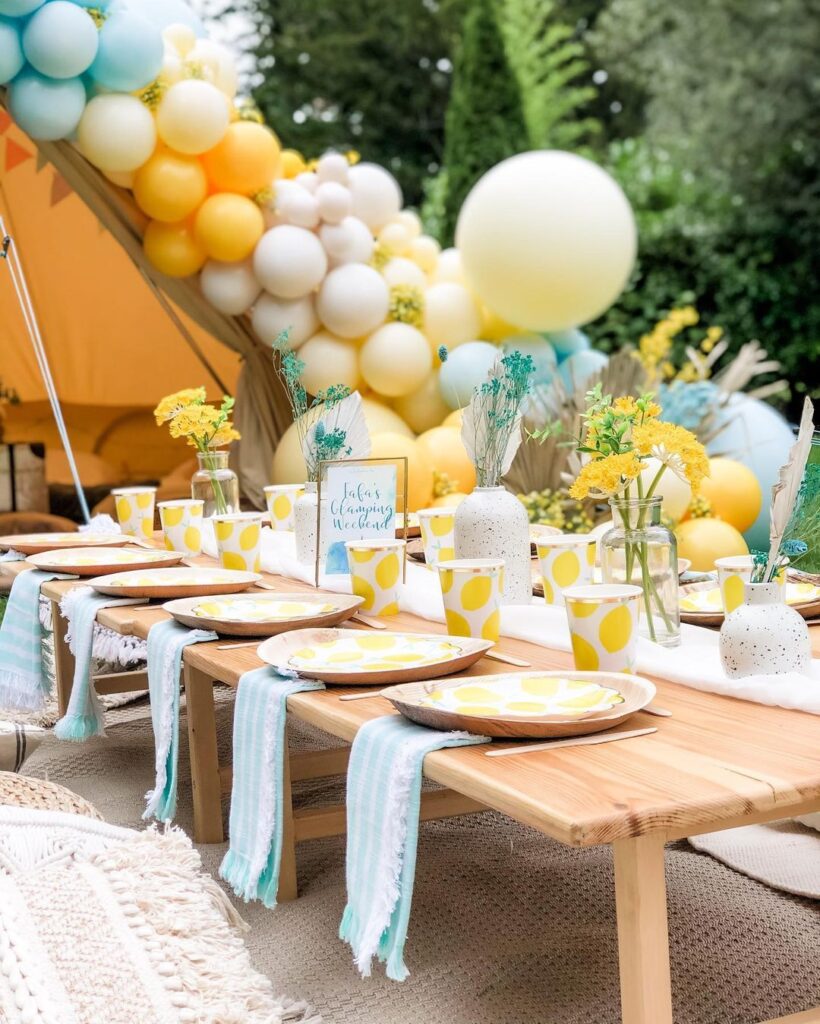 12.Lemon Banners
People love this lemon birthday party and they like these lime combo banner! Perfect for summer theme birthday and perfect your lemonades to look great!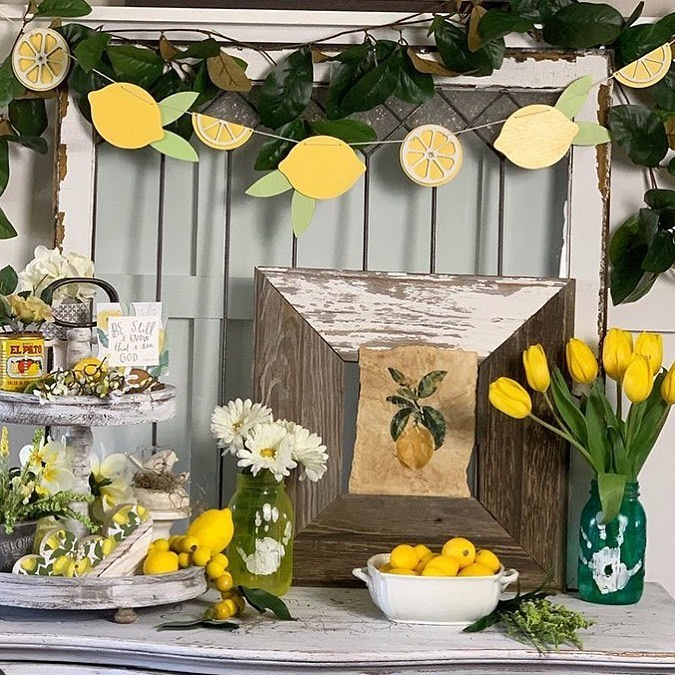 13.Lemon Trees
Lemon tree is highly preferred due to its beautiful smell, appearance and fruitiness. It will also draws attention at this lemon theme birthday party.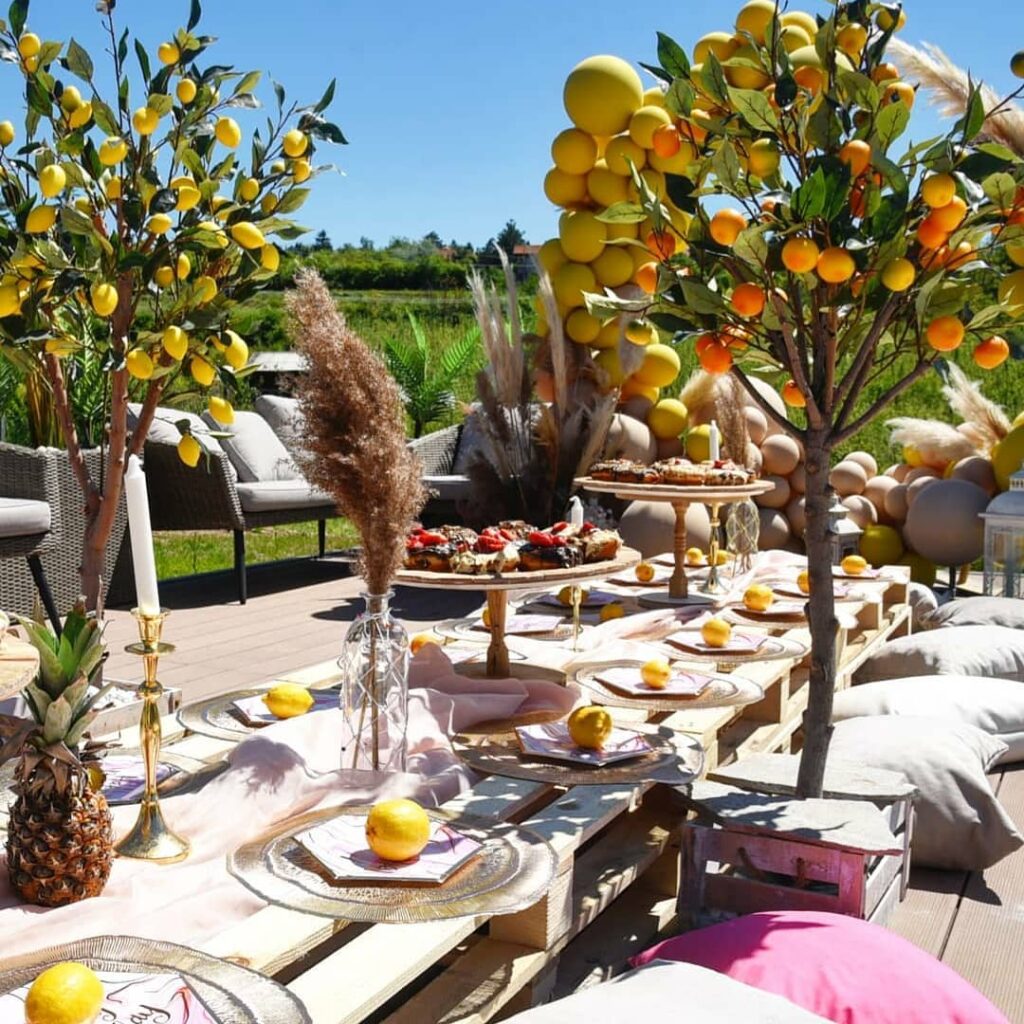 14.Lemon Candy Cart
We do not forget to add fun to our presentations at the lemon birthday party. Made for children but also will line up for adults 🙂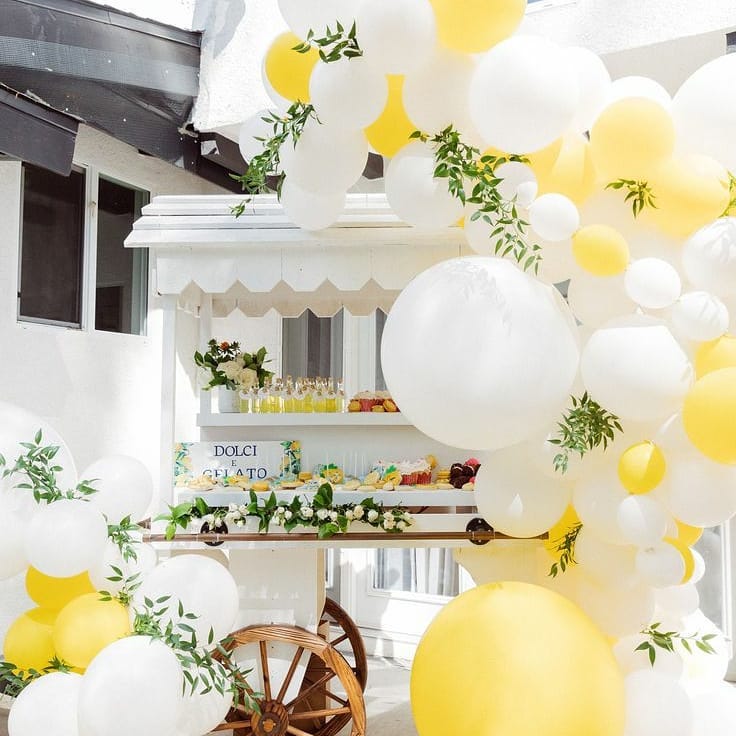 15.Small Gifts
The most important rule of giving our guests an unforgettable gift at the end of the lemon birthday party is a beautiful package and a beautiful presentation. You can give hand-made gifts that you have prepared beforehand to those who come to see you.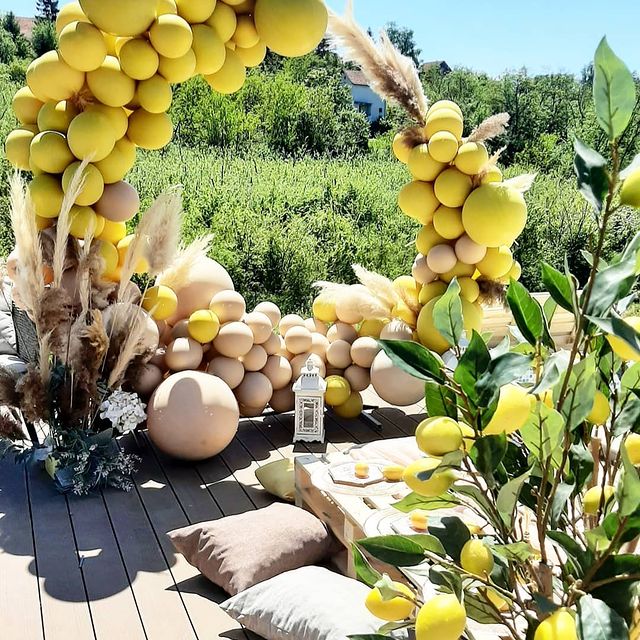 Enjoy the this great party and dont forget !!
"When life gives you lemons, squirt someone in the eye " 😉
We share a few blogs for the lemon birthday party. Add creativity, make a difference!;
https://onesimpleparty.com/lemon-birthday-party-ideas/
https://karaspartyideas.com/2016/08/lemon-the-good-life-birthday-party.html