Little Twin Stars birthday idea is so soft and soothing. The colors used will calm your baby and make them feel happy. Let's examine the details of the party together!
Most used colors: Pink, blue, white, lilac, yellow
Most used symbols: Star, unicorn, moon, cloud, rainbow
Who are Little Twin Stars? Kiki & Lala: https://hellokitty.fandom.com/wiki/Little_Twin_Stars
We recommend that you review: 20+ Best Frozen Birthday Party Ideas for 2021
1. Little Twin Stars Special Gifts
Little Twin Stars birthday idea is super! Stars and clouds. You will feel like you are in the sky. Don't forget to prepare special gifts to give to your guests.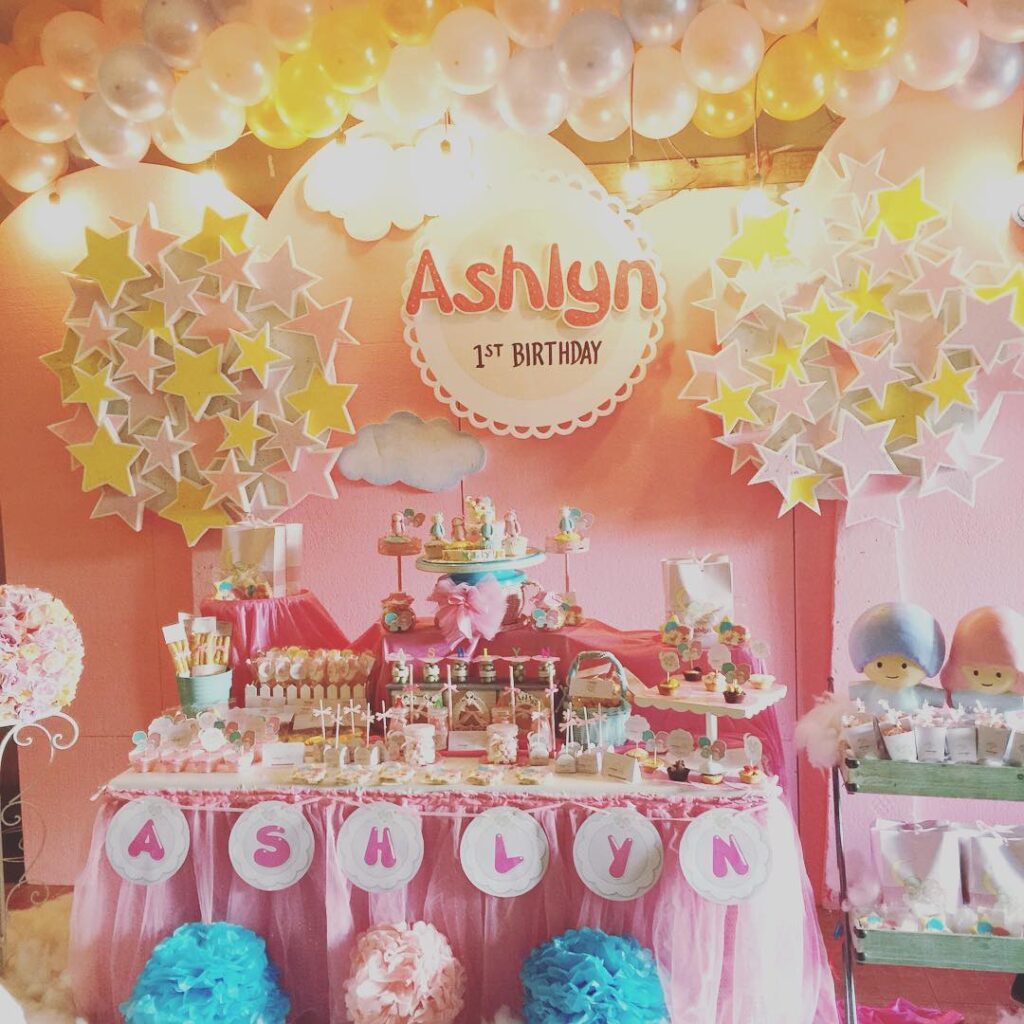 2. Huge Stars
Little Twin Stars birthday and pink color are inseparable duo. Blue and yellow are also used a lot.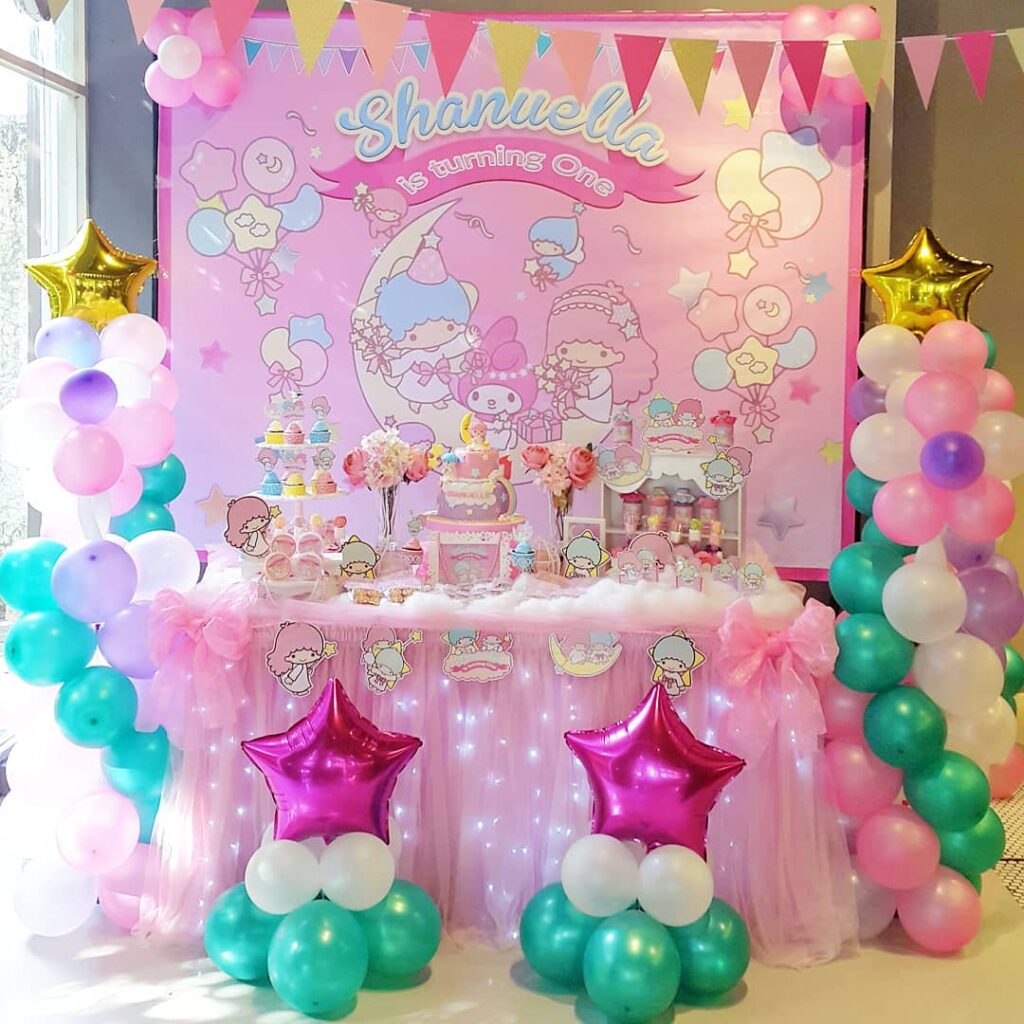 3. Cute Elephant and Unicorn
Your baby is now 1 year old and it's time to party! Cute elephant and unicorn are also invited to the party. Kids will love this idea!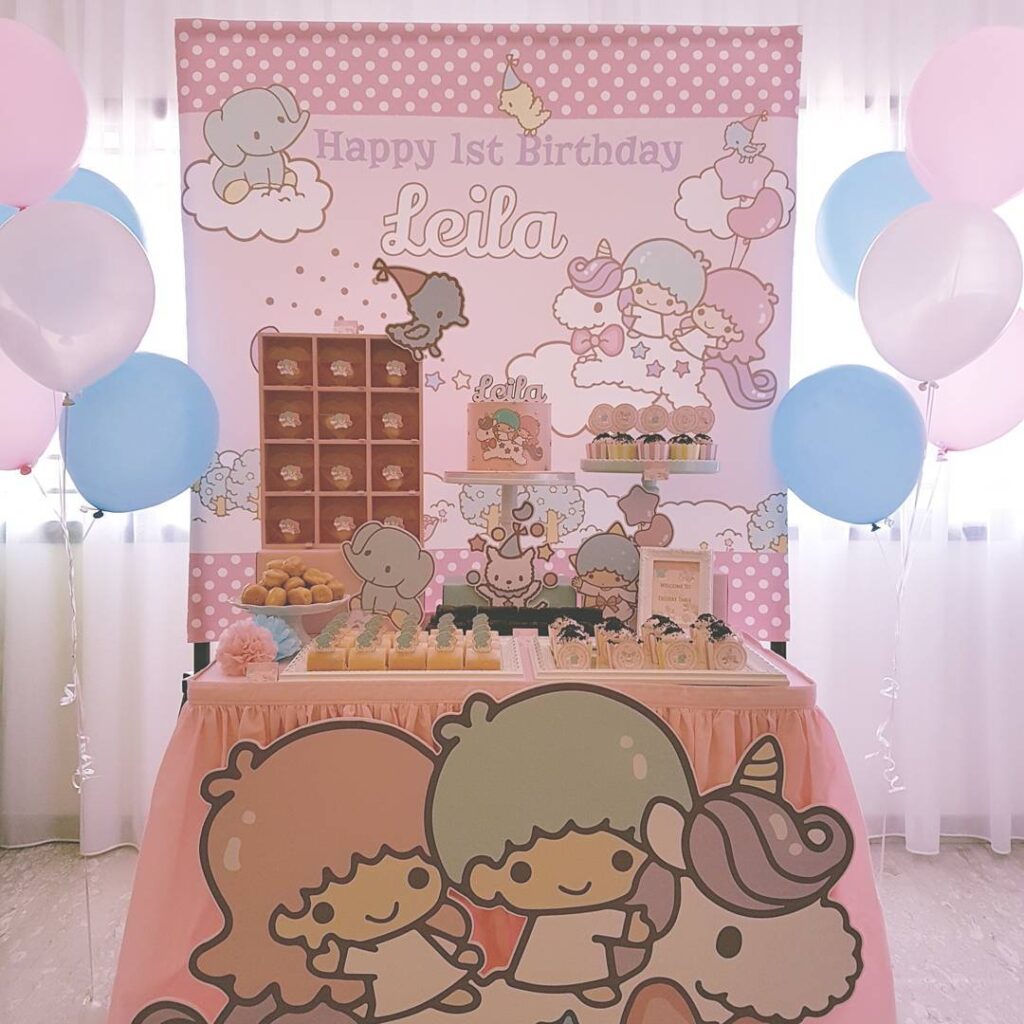 4. Party Light
At the Little Twin Stars birthday party is choosing and placing the party decorations the most fun proces. You can use accessories and Led lights in colors suitable for the theme you have determined.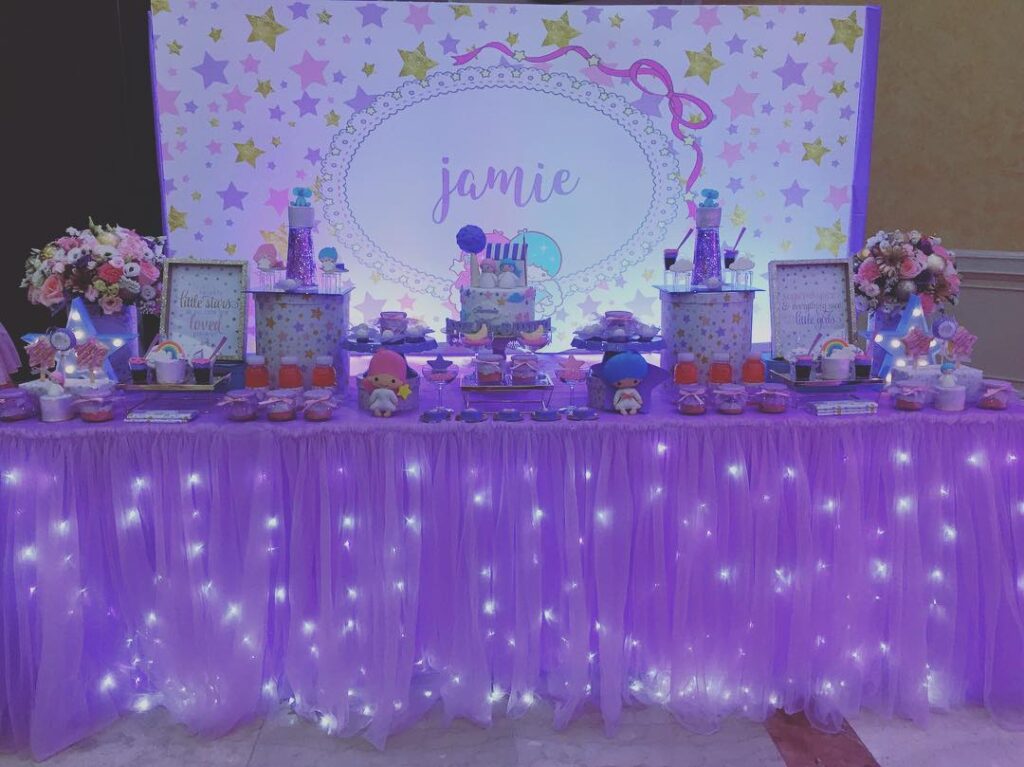 5. Tulle Detail
Another color of the Little Twin Stars birthday party is lilac. The tulle detail looks great!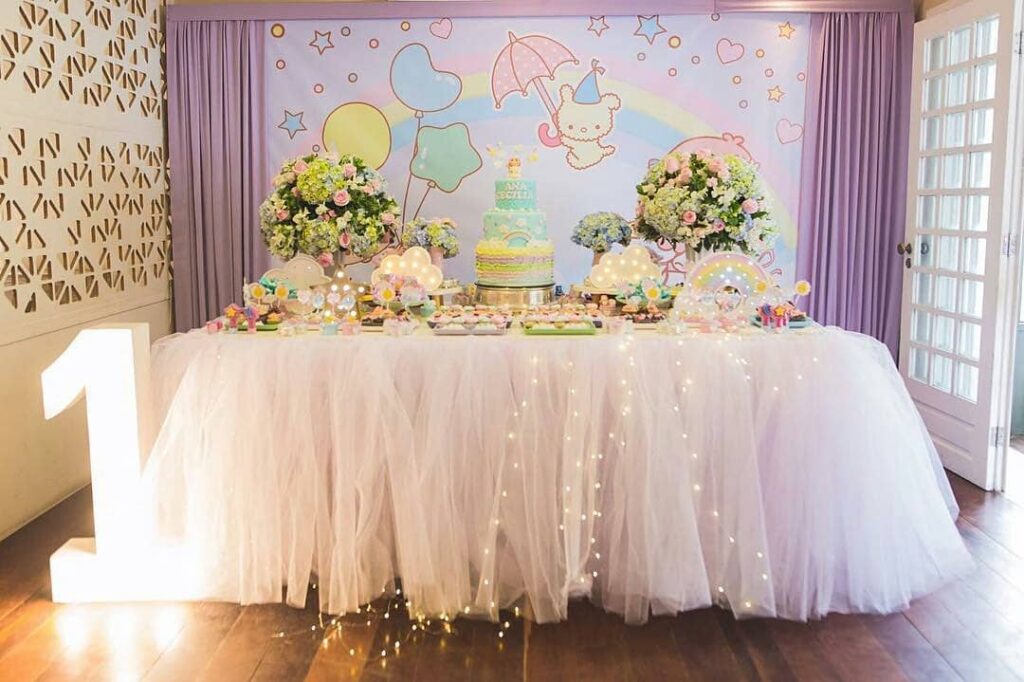 6. Party Snacks
Like all party accessories, you can choose treats according to the theme. You can decorate the cookies you make in accordance with the theme, and you can choose to buy cold or hot drinks accordingly.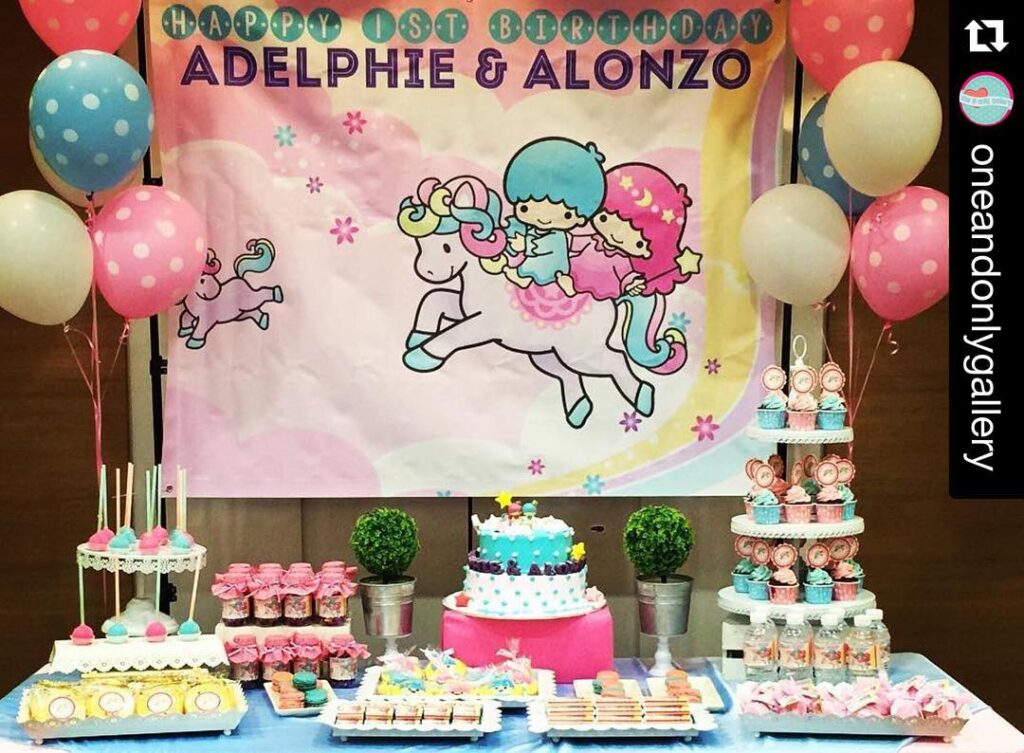 7. Backdrop Banner
This Little Twin Stars birthday party is so so cute! What a pretty dessert decor! There are lots of snacks. You won't be able to stop thinking about which one to eat.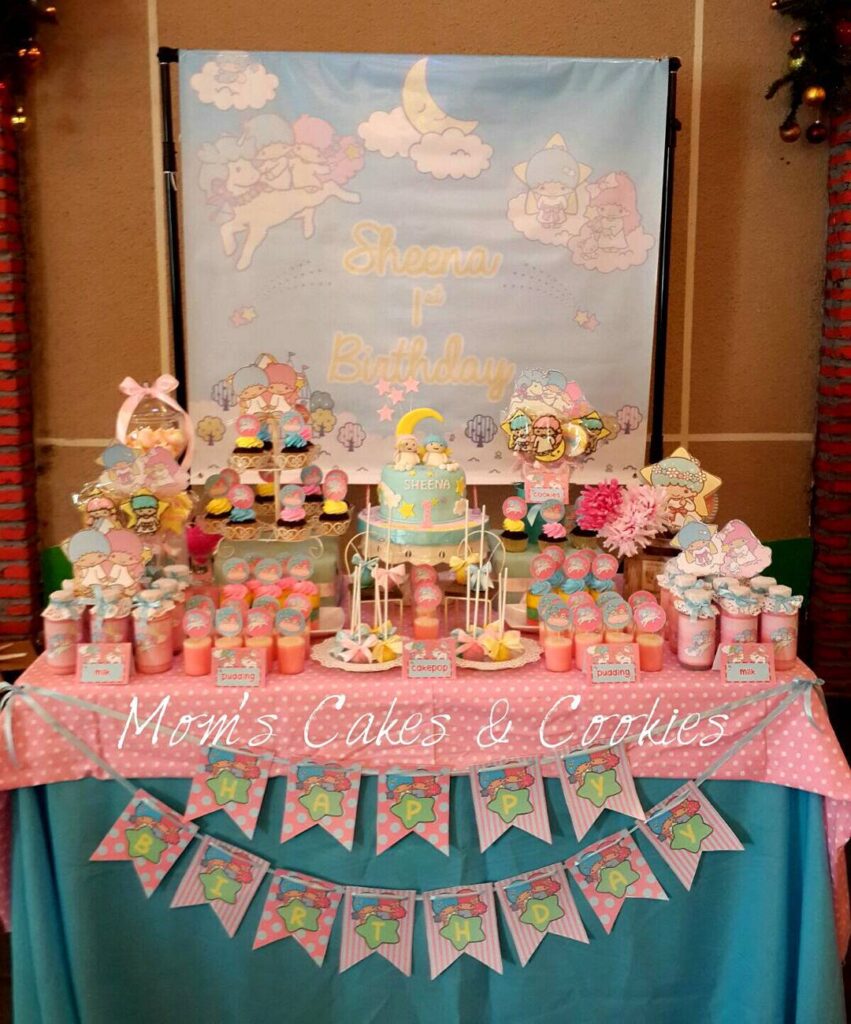 8. Girl and Boy Birthday Party
This brother and sister has a joint Little Twin Stars birthday party. It is so sweet and adorable! As well as the first birthday party.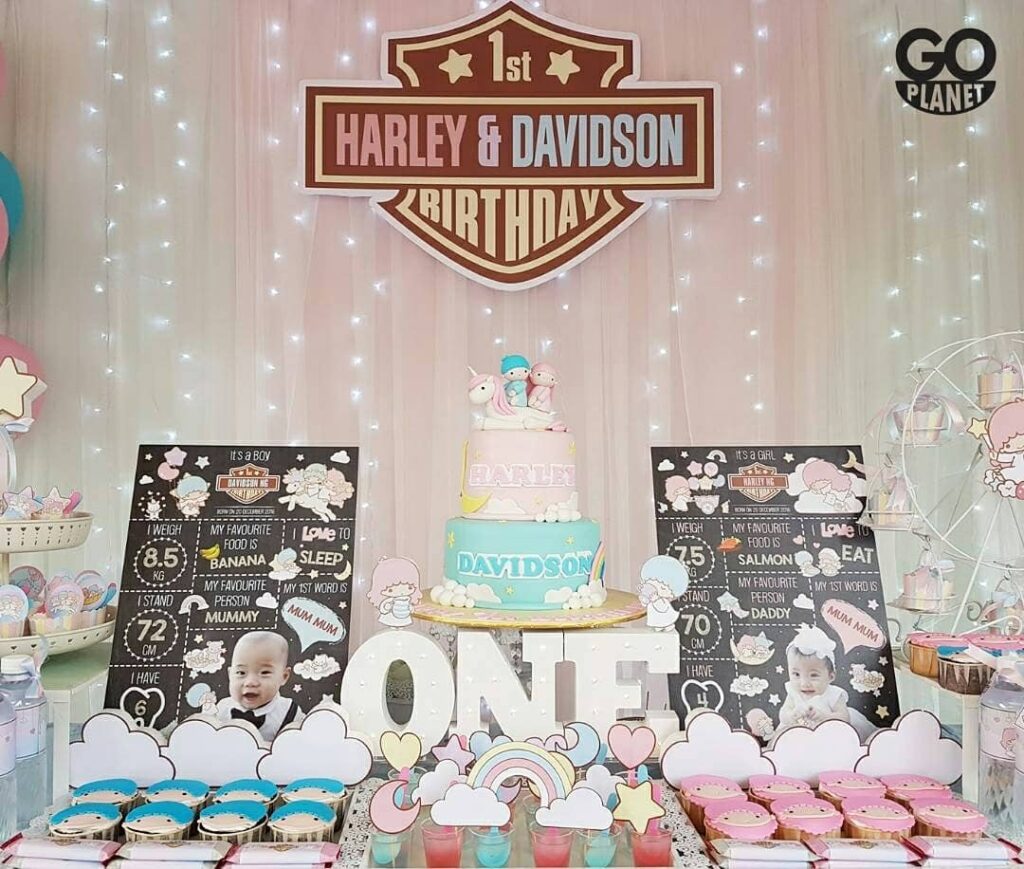 9. Home Celebration
Organizing a Little Twin Stars birthday party at home is actually better in terms of economy and security. You can have a pleasant birthday party at your home.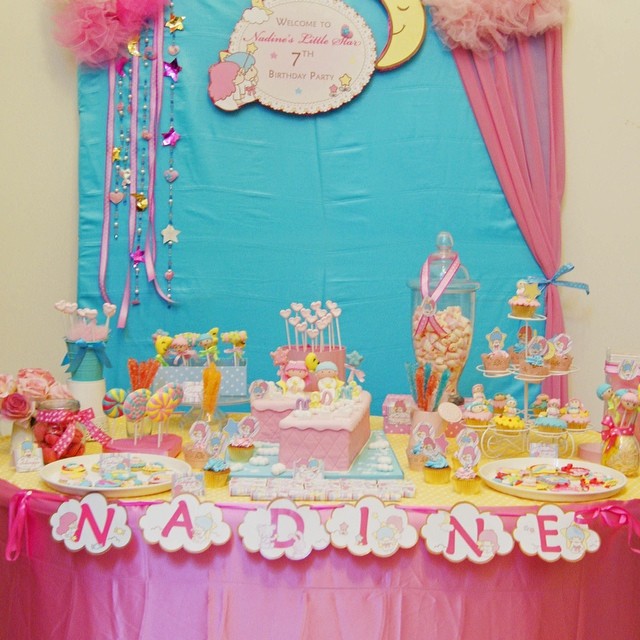 10. Photo Frames
Little Twin Stars birthday theme has been determined. Wonderful! When you set a theme for the birthday party, the decor or party elements you need will start to form in your mind.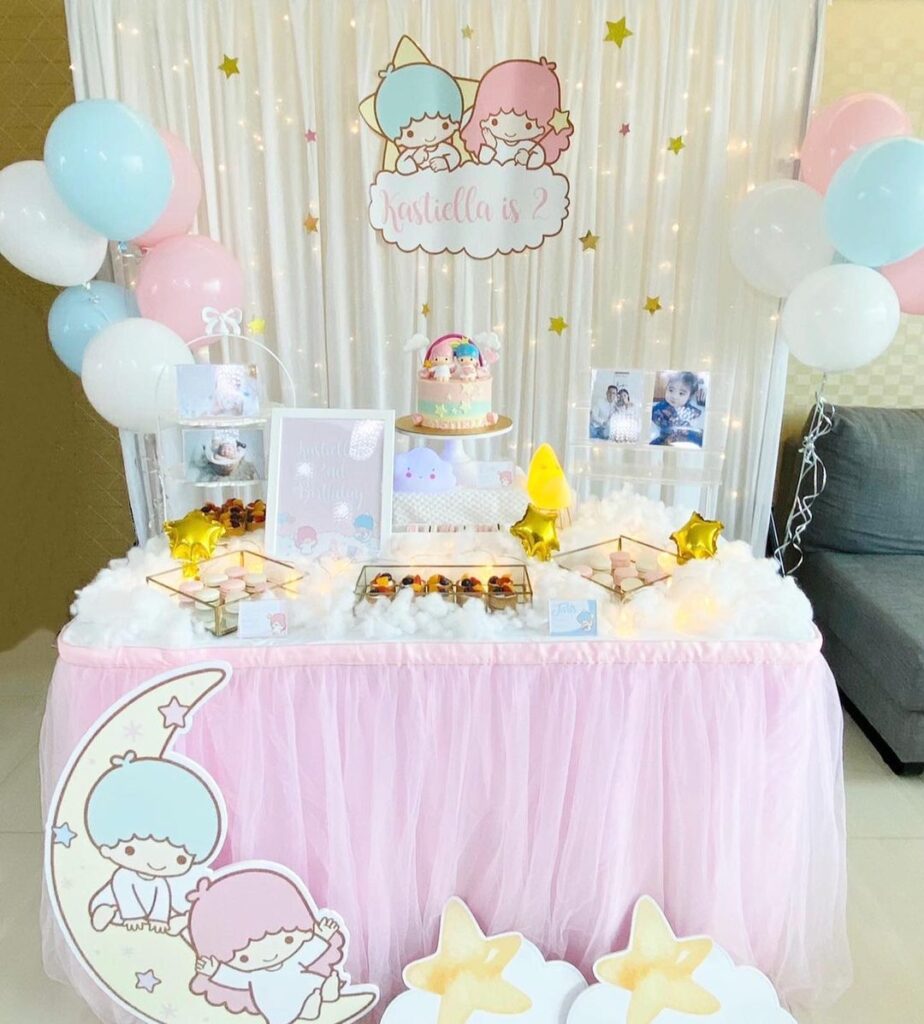 11. Baloon Concept
There is a combination of pink and yellow in this party. Balloons everywhere! There are even rainbows from balloons.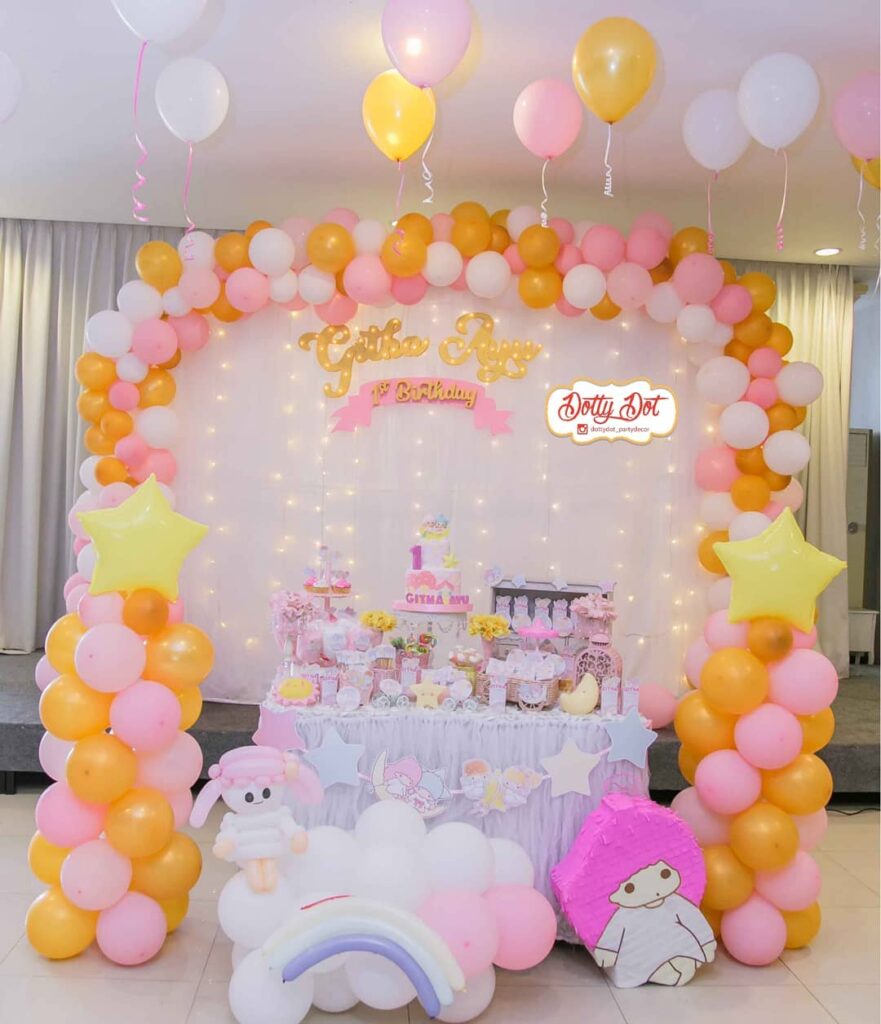 12. Table Setup
When you think of the little twin stars party, the color pink comes to mind. The plain and elegantly arranged decors at this party look very beautiful.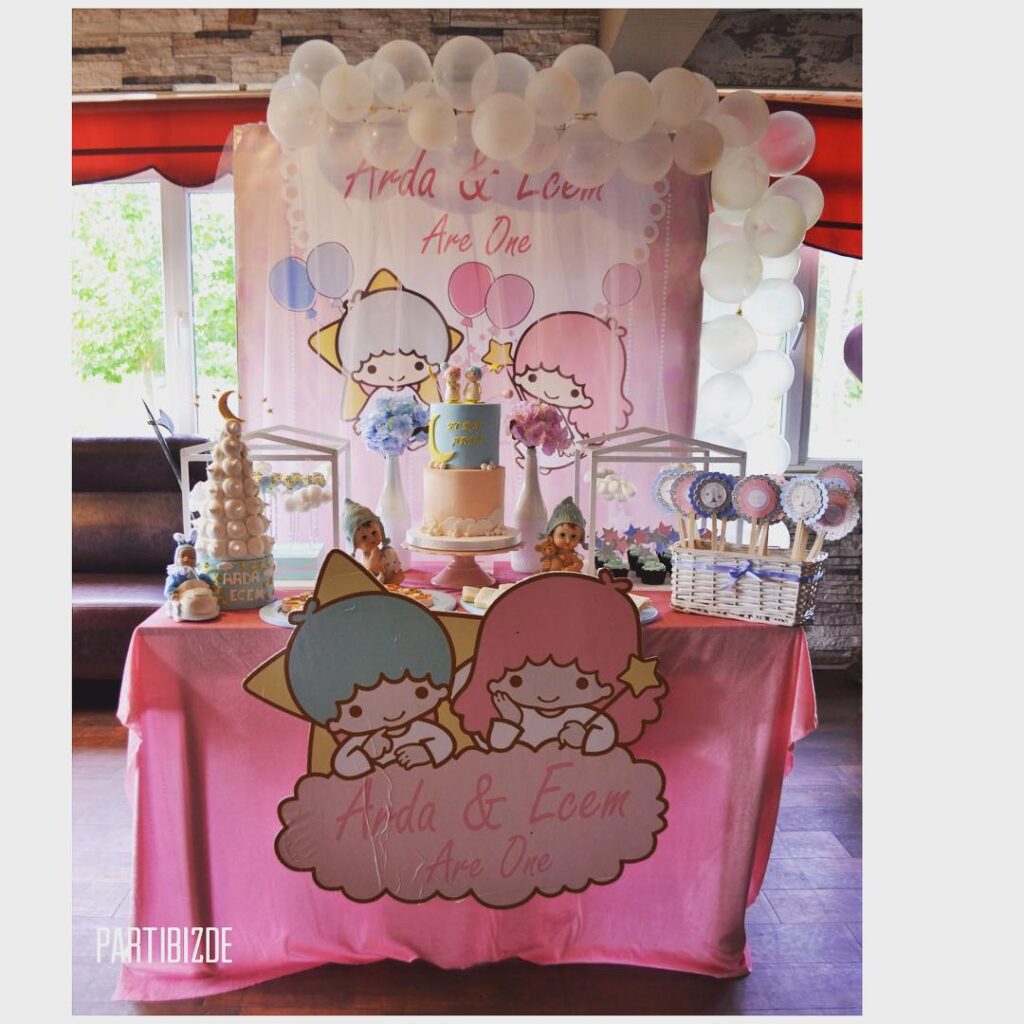 13. Soft Color
Soft colors will suit this theme. The table setup is one of the most important details of the party.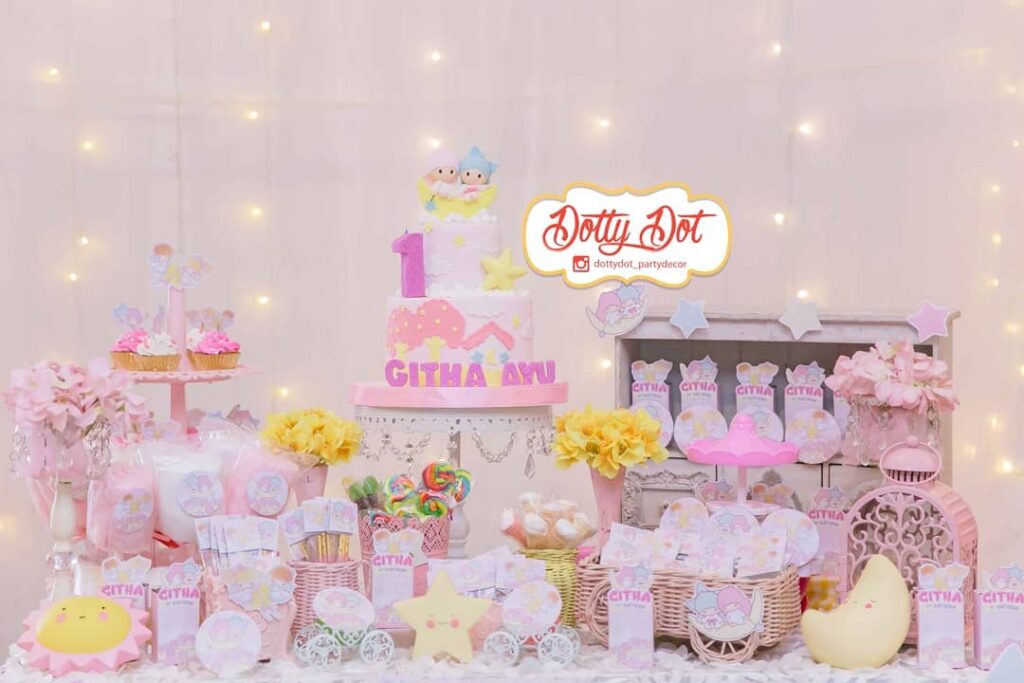 14. Cotton Clouds
Little Twin Stars birthday details are an important issue. Cotton clouds on the floor look very stylish at this party. A long table was used. Which means lots of food. Excellent!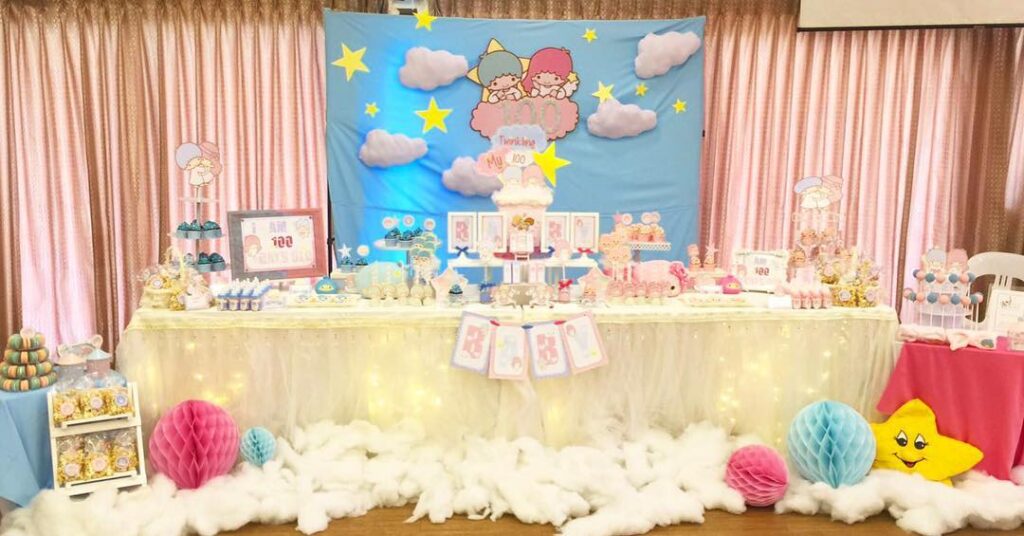 15. Thousands of Stars
With the stage decor, you and your baby will feel special. A photo corner can be prepared where nice photos can be taken.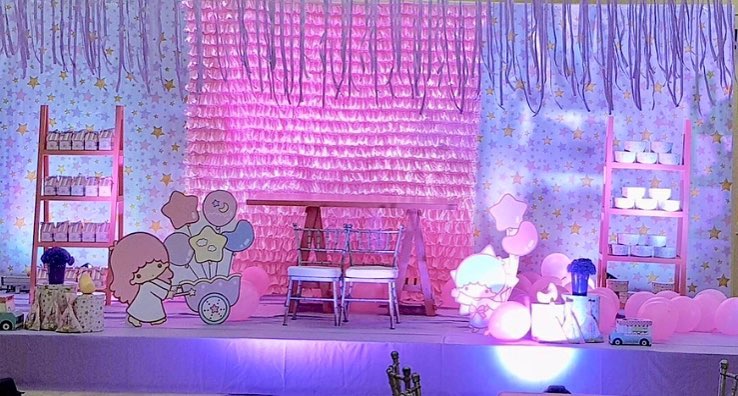 16. Bar Area
Bright colors will attract the attention of the children at the party. The bar area at this party is nicely decorated.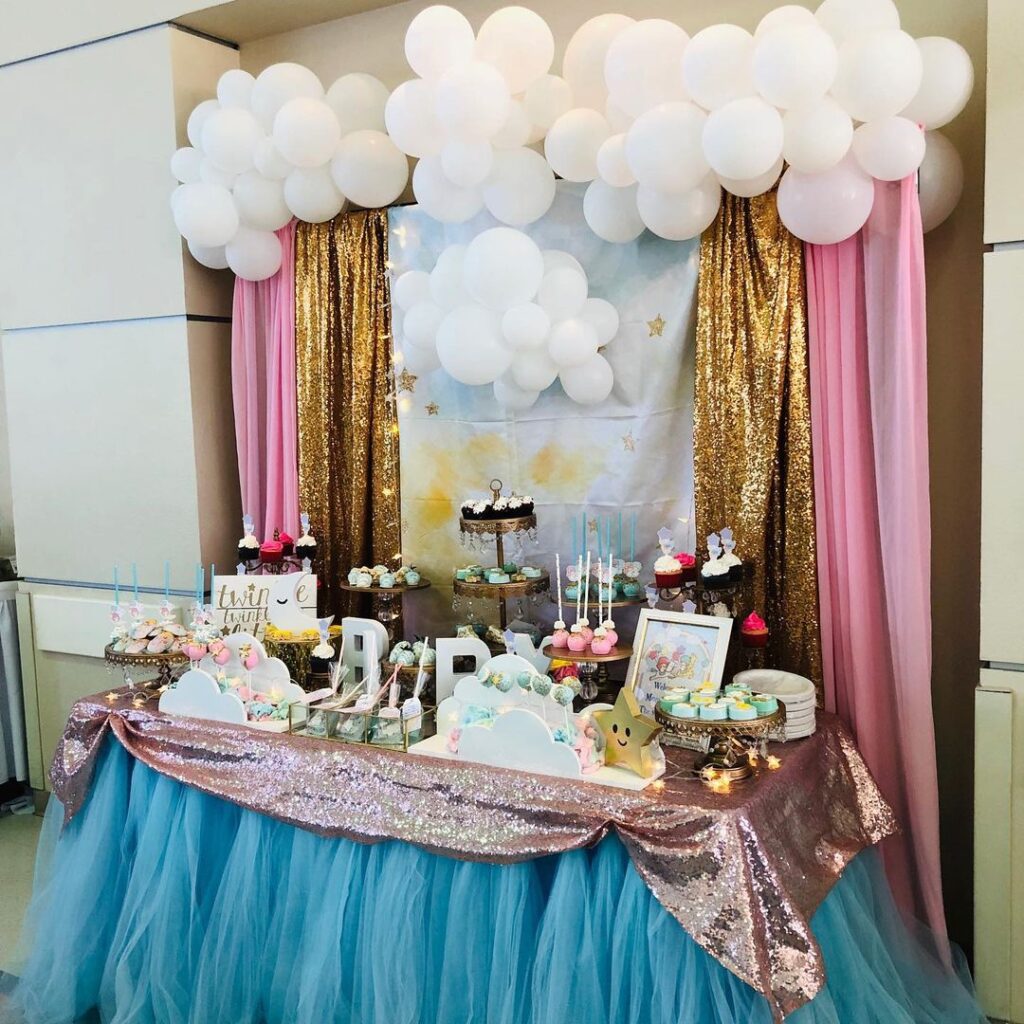 17. Pink, Pink and More Pink
Little girls love pink color decors. Little Twin Stars birthday will be very suitable for baby girl birthday themes 2021.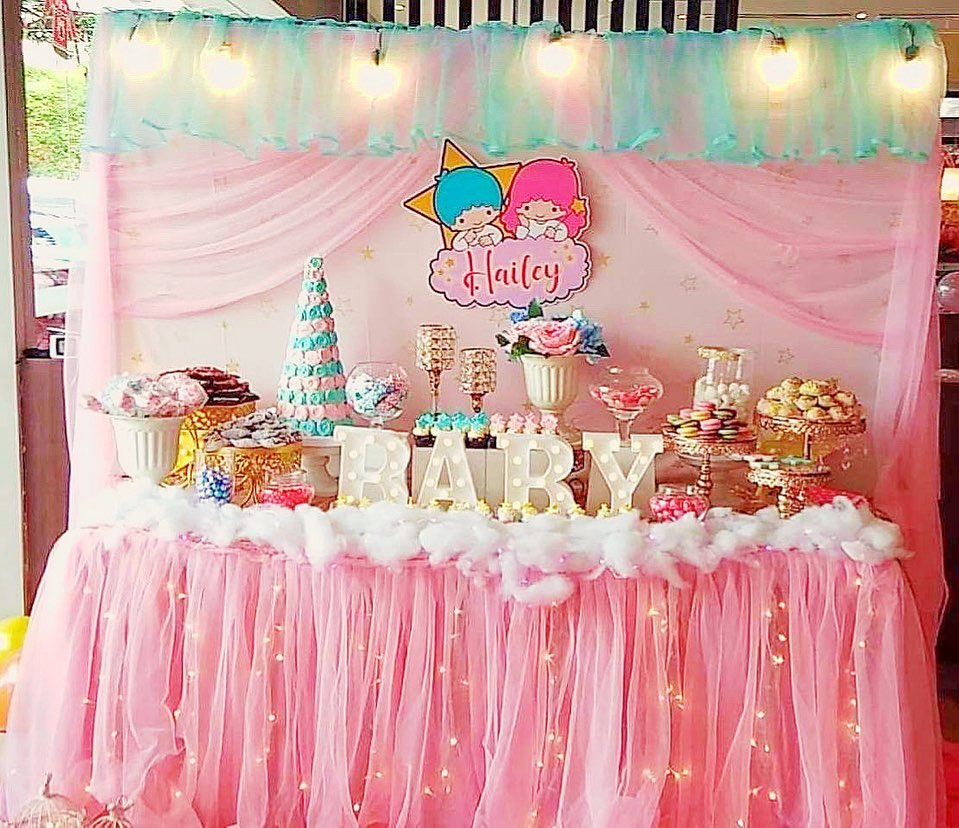 18. Carousel
Little Twin Stars birthday is one of the most preferred birthday ideas of parents. The carousel detail is the party favorite. Family photos also add a very nice atmosphere.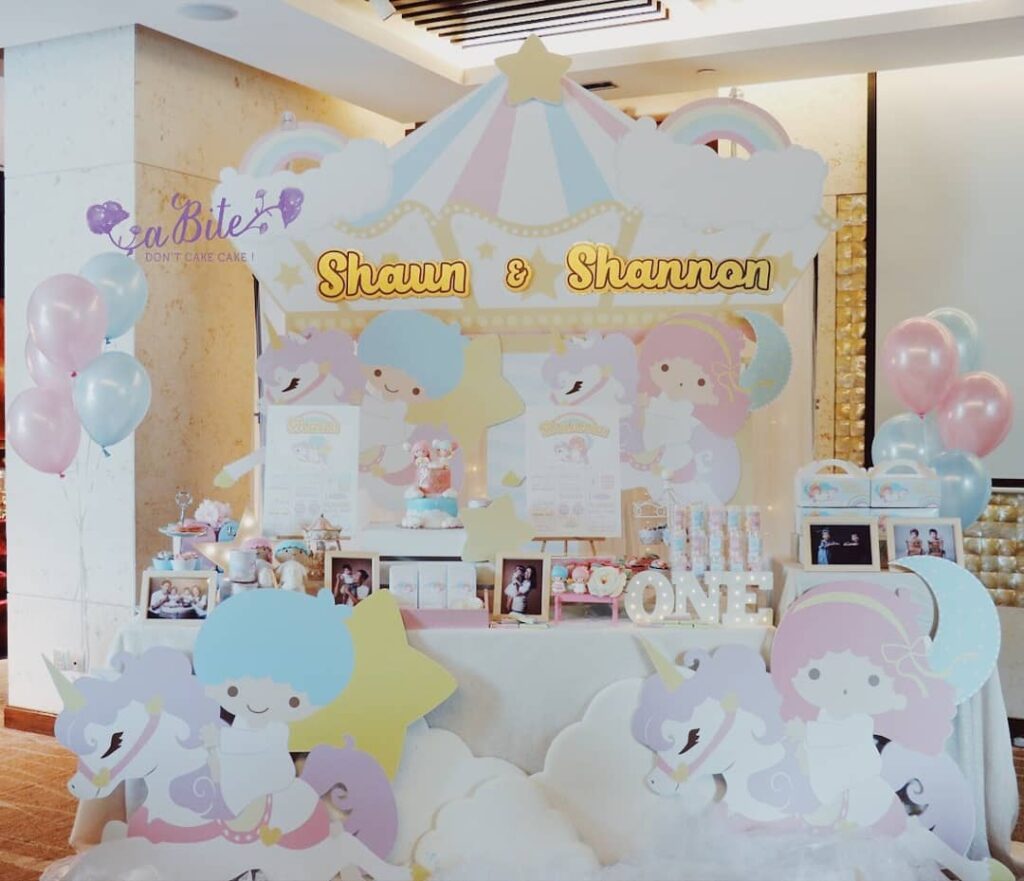 19. Rainbow
The rainbow and its colors dominate this party. The stars also stand out.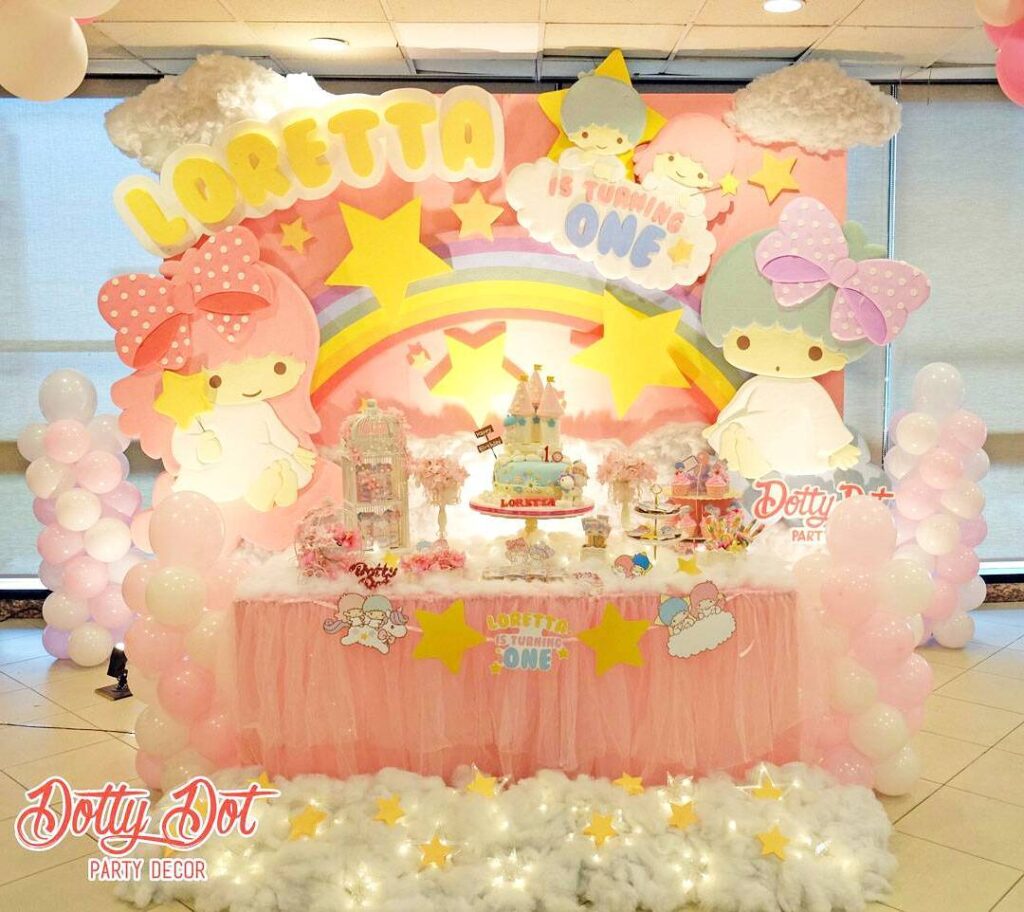 20. Little Twin Stars Birthday Cake
Little Twin Stars birthday cake looks amazing. Among the most important details that make a birthday special, of course, comes the special cake for the birthday baby.